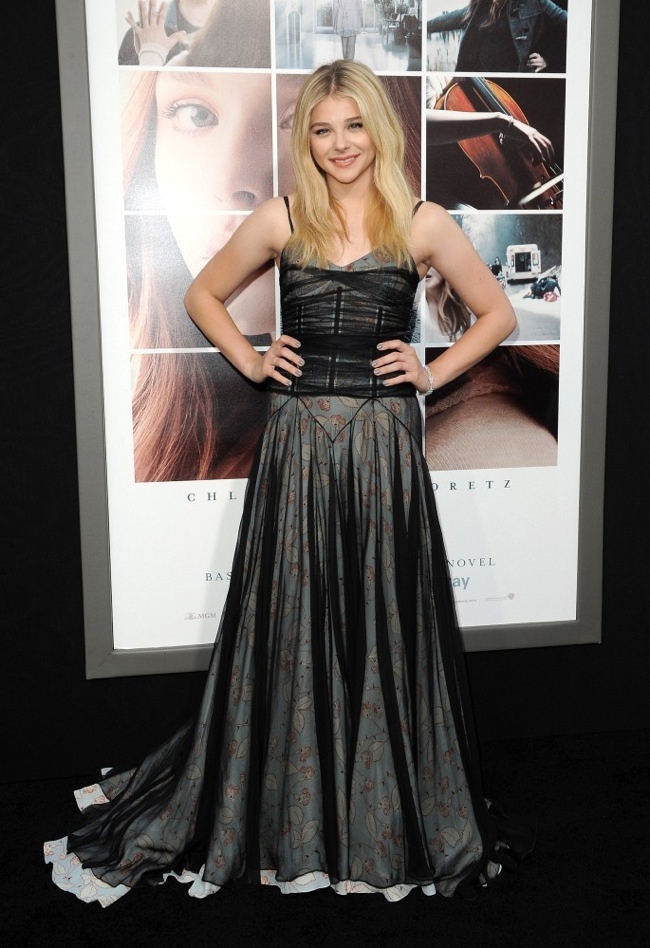 Chloe's Black Looks–Continuing her promo tour for her new movie "If I Stay", actress Chloe Grace Moretz was feeling in a dark mood based on her color palette. At the LA premiere held yesterday she was spotted in a black tulle gown from Schiaparelli's spring 2014 haute couture show while at the after party she wore a black Dolce & Gabbana lace-embellished dress.
Chloe in Dolce & Gabanna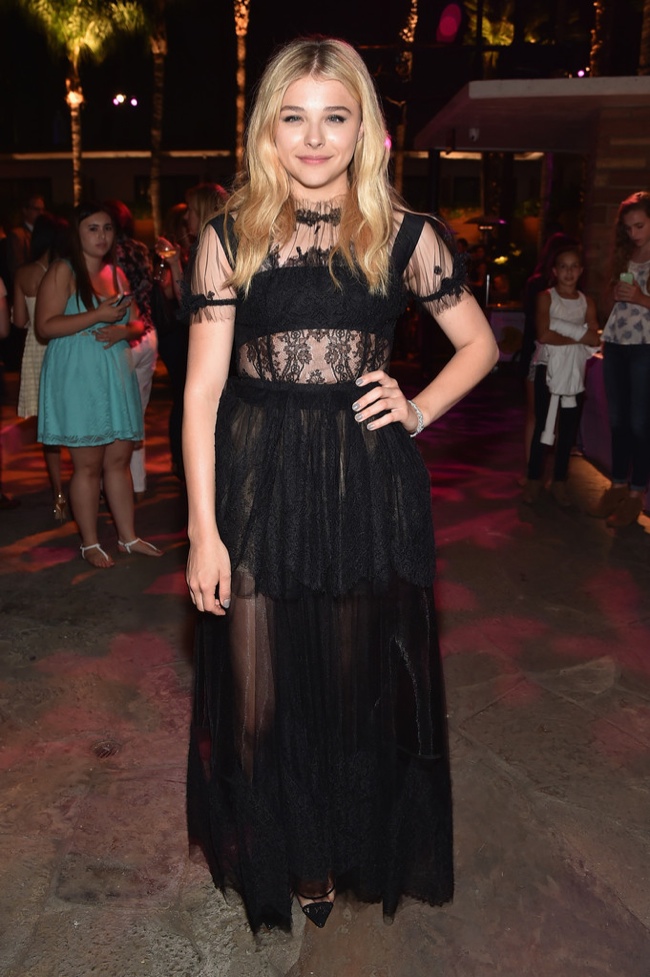 What do you think of Chloe's all black ensembles? Too dark or just the right note?
More News on Chloe Grace Moretz:
Chloe Grace Moretz Dons Floral Miu Miu Dress at "If I Stay" New York Premiere