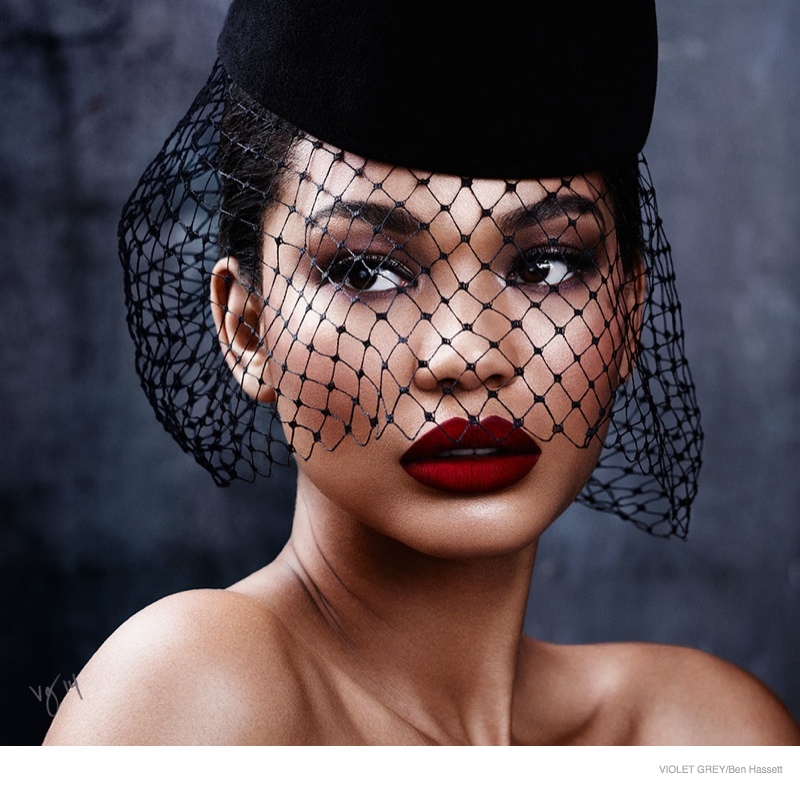 Chanel's Beauty–The always alluring Chanel Iman is the latest model to star in online magazine Violet Grey. At 23-years-old, the face of REVOLVE Clothing's fall campaign looks as gorgeous as ever while channeling beauty looks from yesteryear inspired by Bianca Jagger, Linda Evangelista and Josephine Baker photographed by Ben Hassett. With Tom Kono on hair and makeup by Violette, Chanel stuns in one image to the next with styling by Elizabeth Sulcer.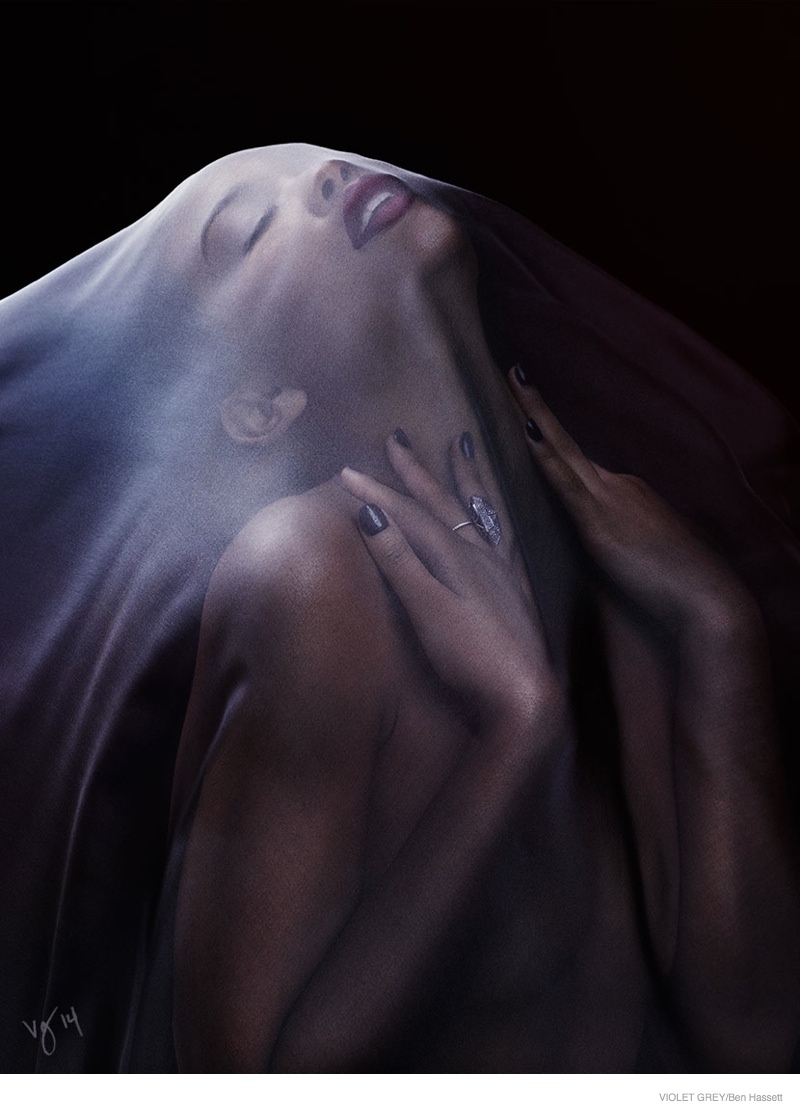 Chanel on Saying 'No' in Modeling
For the interview, she opens up about learning to say no in the modeling industry. Chanel explains how she knows what things make her look better and what makes her look worse by saying, "But as you grow as a model, you figure out what works for you and you learn to say, 'Ok, you can't do this, you have to DO this.' People can think you're being a diva but you're not. I used to go to bed crying because I knew I could look better than how they were making me look." You can read the article on VioletGrey.com.