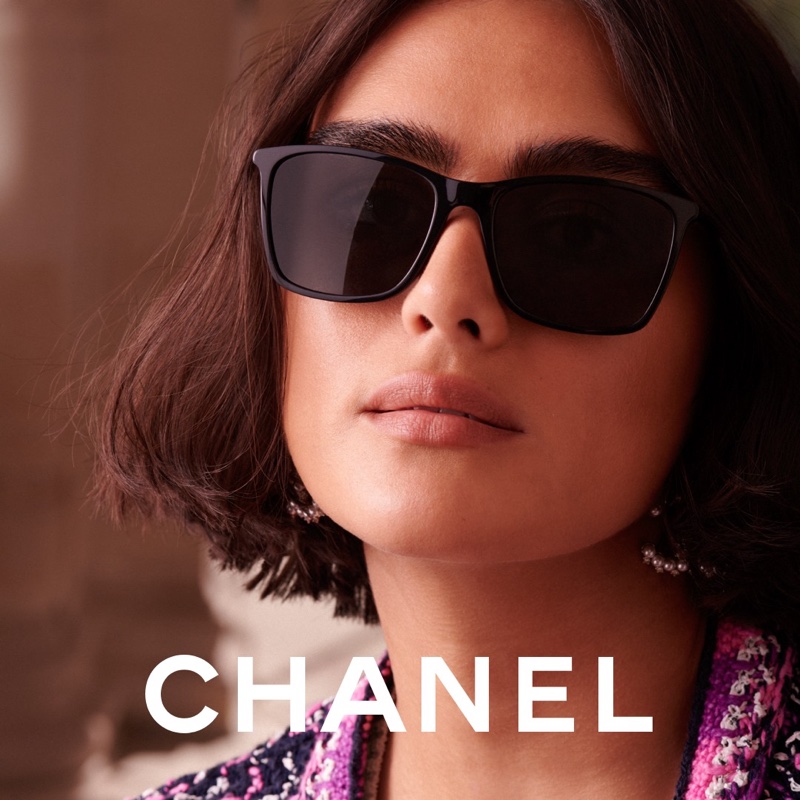 Focusing on accessories, Chanel Eyewear's 2021 campaign features model Jill Kortleve. Ready for her closeup, she appears in a series of images captured by Oliver Hadlee Pearch. Styles range from sleek opticals to block-shaped sunglasses.
Sophisticated details like the iconic double C or Chanel logo adorn the temples as well as the sides. Styled by Max Pearmain, Jill gets layered in jewelry, including statement earrings and pearl necklaces. Finishing her look, hairstylist Damien Boissinot works on a chic bob with makeup by Lucia Pica.
Related: Angele Wears Getaway Looks in Chanel 'Coco Beach' Campaign
"Snapshots from everyday life, like so many portraits of a young woman with a radiant beauty, wearing frames from the latest CHANEL collections," the brand shares. The eyewear collection is available in boutiques and online at Chanel.com.
Chanel 2021 Eyewear Campaign