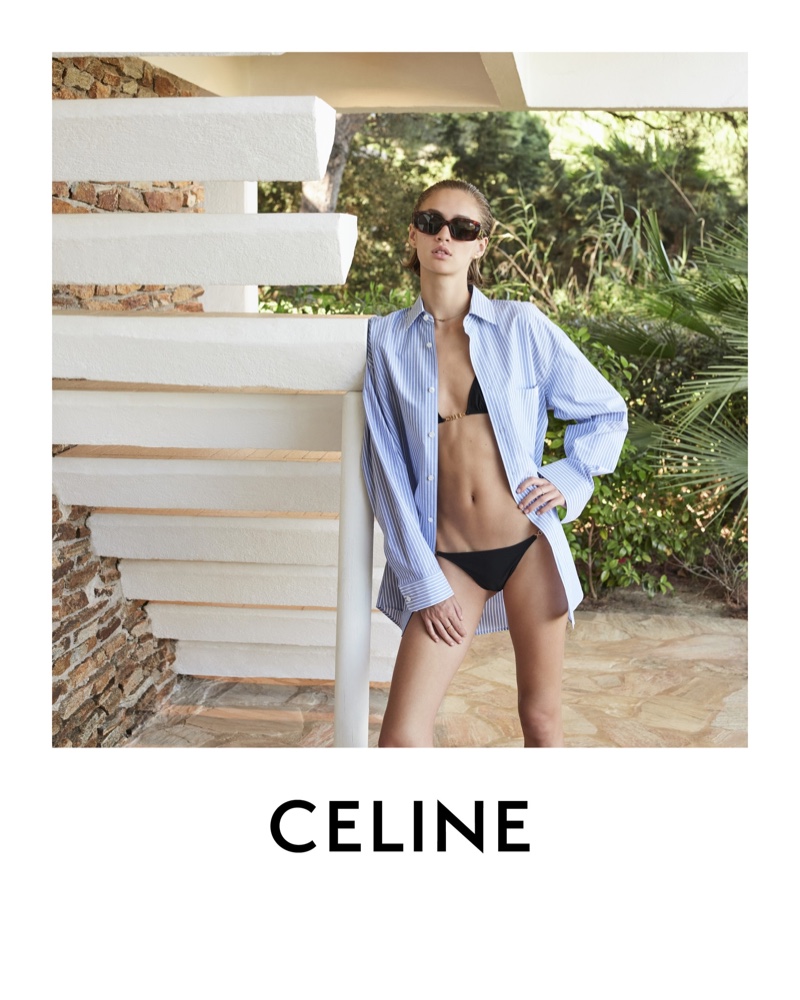 The allure of the French Riviera takes center stage in the latest Celine Plein Soleil 2023 collection. As the temperatures rise and beachfront dreams beckon, this new line caters to those seeking the perfect blend of style and comfort for their summer escapades.
Celine Plein Soleil 2023 Collection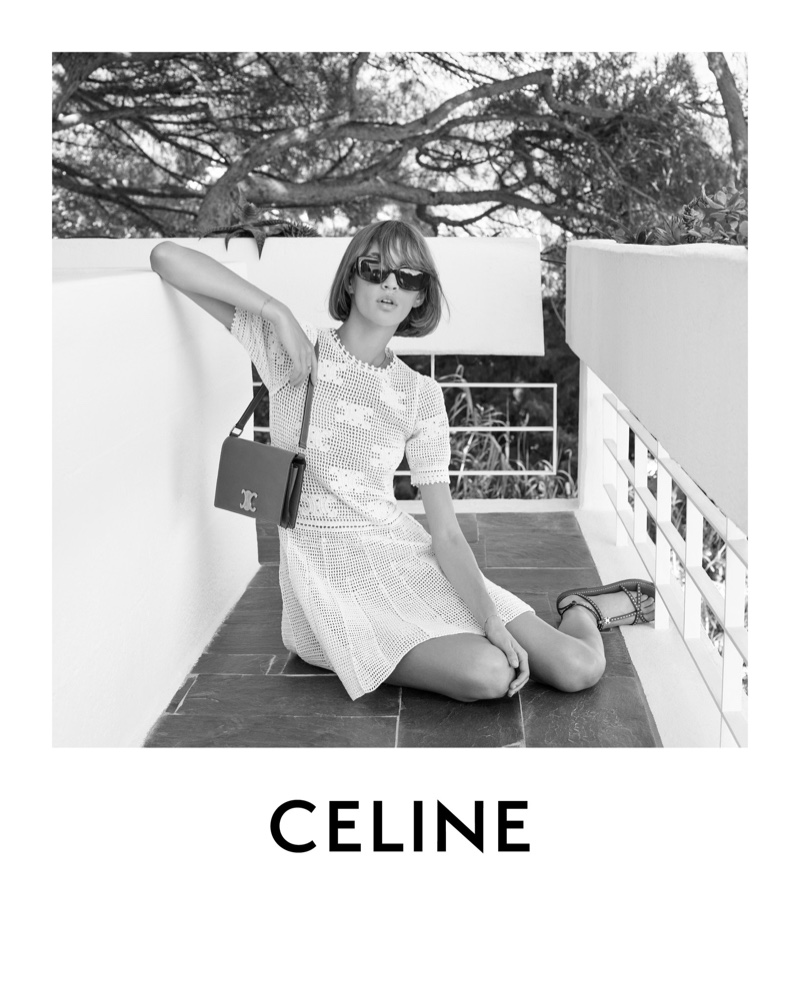 Lensed by artistic director Hedi Slimane, the campaign effortlessly captures the glamour of the French Riviera against the picturesque backdrop of Saint Tropez. Among the standout pieces are the Trapeze Triomphe and chain shoulder bag Triomphe, which add an element of sophistication to any summer ensemble.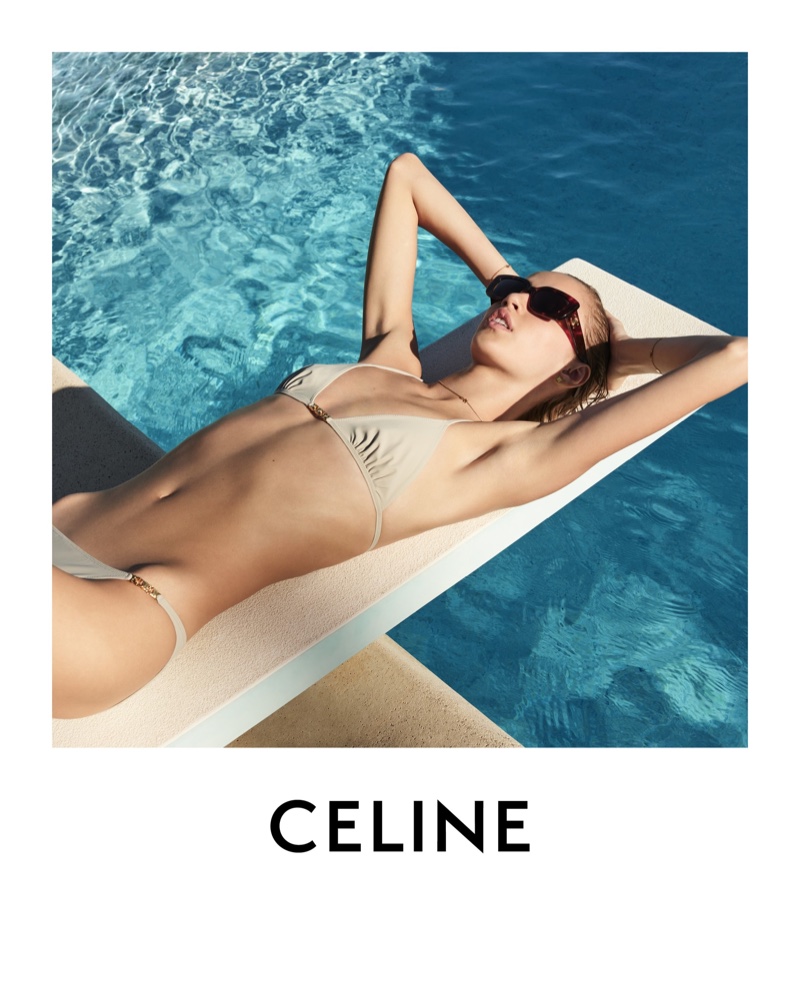 The collection embraces swimwear, sandals, crochet dresses, and more, all designed to embody the spirit of luxury and relaxation. Fronting the campaign is the captivating Quinn Mora, whose sun-kissed beauty perfectly embodies the essence of the Celine Plein Soleil 2023 collection.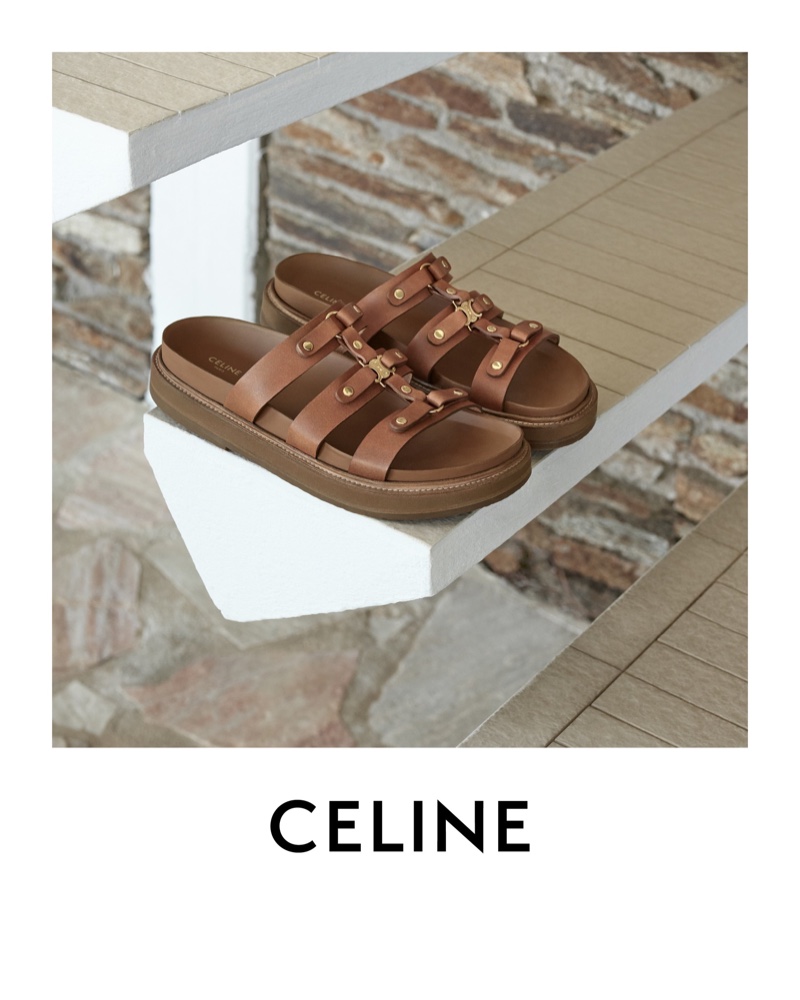 Notably, Quinn Mora also graces the visuals for Celine's Tennis capsule collection, further cementing her status as a face to watch in the fashion world. The summer 2023 collection not only caters to the discerning tastes of Celine shoppers but also delivers a dose of laid-back glamour that is sure to turn heads.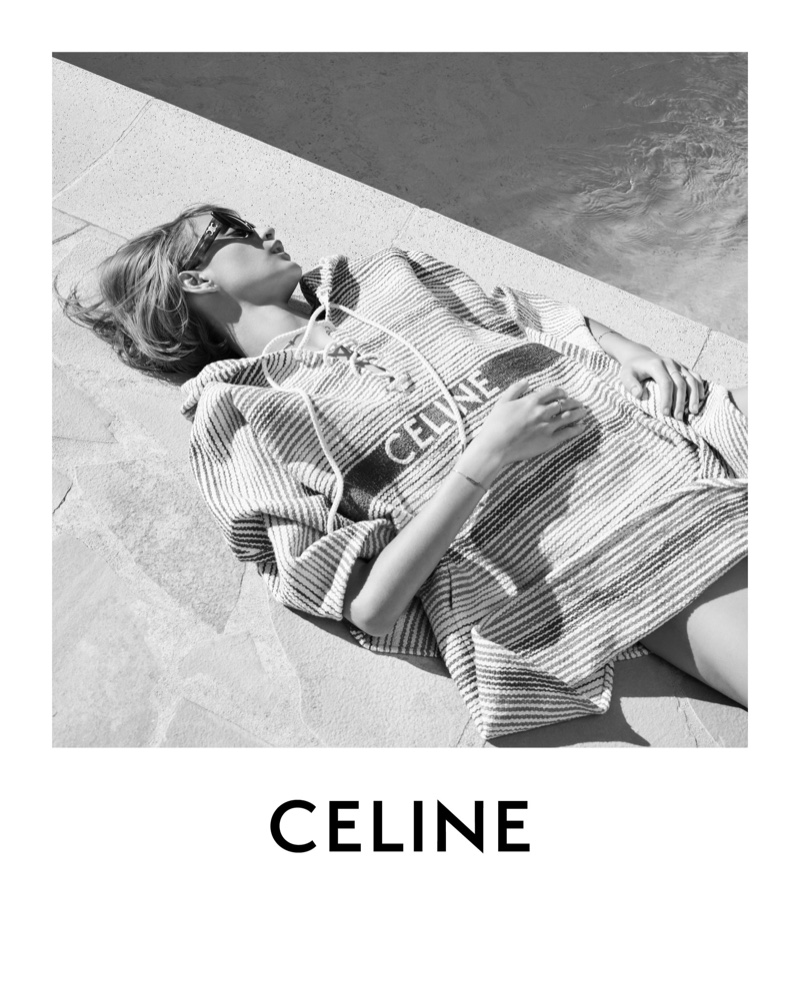 For those seeking stylish cover-ups, the collection offers a striped shirt and baja cape, perfect for effortless transitions from the poolside to an al fresco lunch. But it doesn't end there. The Tippi slide sandals, adorned with gold-tone hardware and chic straps, offer both elegance and comfort for your feet. And dark-tint sunglasses also stand out in the lineup.