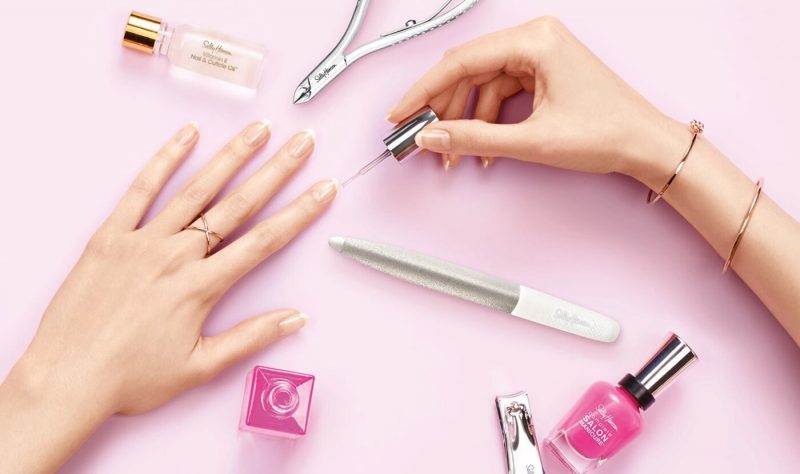 As 2019 comes to a close, many women are getting ready to hit the reset button on their beauty routines. For beauty executives like Celia Tombalakian, the planning for 2020 has long been in the works.
As a New York City-based businesswoman and beauty expert, Celia is currently the Vice President of Global and US Marketing for Sally Hansen, the number one nail brand in the world. She claims that "emerging nail trends draw inspiration from many sources, whether it be popular runway looks or various cosmetic and lifestyle brands." She stresses that her brand aims to ensure that each look is achievable at home, thereby making it possible for anyone to have fabulous nails.
While the no-makeup look influenced nail color preferences, in favor of nudes and sheers, Celia Tombalakian predicts 2020 will be exceptionally creative and imaginative – taking design and texture a step further. With the return of some oldies, but goodies, she also expects to see new twists on bright, bold, and luxurious colors with an emphasis on unique finishes.
Celia Tombalakian's list of trending nails, highlight playful takes on using light and color from the world's top runways add that je ne sais quoi to any winter wardrobe. 
Irresistible Effects:  Iridescent and Holographic Nails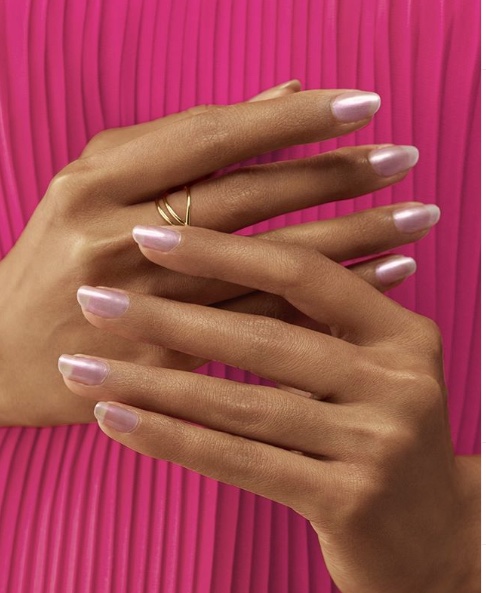 "You can't go wrong with iridescent nail color; its appeal is universal for a good reason," says Celia Tombalakian. Additionally, "the reflective effects add a touch of mystery and intrigue to more subtle colors."
Subtle but bold, iridescence catches the light to reflect sparkling pinks or purples and even warmer tones like copper and gold, depending on your choice of polish. Iridescent polishes often go on sheer but offer a highly reflective finish inspired by sophisticated stones like opal, pearl, and moonstone.
Holographic nails offer a little more drama. Rather than reflect light like iridescence, holographic polishes employ light refraction. In other words, the pigments and glitter in the polish break white light into color, like a rainbow. This gives the polish a multi-faceted finish and no limitation on the range of colors it can show. 
Prismatic color schemes have also been a showstopper in late 2019 and are expected to move into the new year. From fashion to makeup and even to nail trends, prismatic designs don't rely on light reflection or refraction. Instead, they are often used with geometric shapes, harder lines, and a gradation of color while still inspired by every color of the rainbow. 
From soft and subtle to opaque and bright, these light and color inspired trends deceivingly draw the eye in to deliver a pop of personality. 
The 90s Make A Comeback: Jelly Glow, Super Sheer, See-Through Nails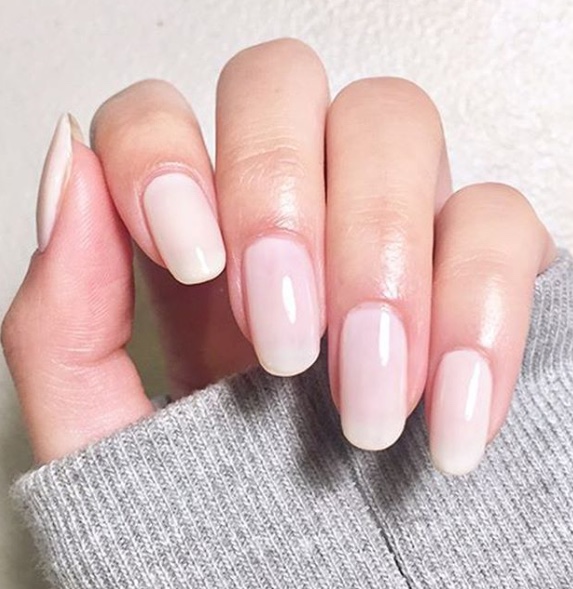 Another significant trend in nails and makeup this year has been jelly. Nail artists like WAH, Michelle Humphrey, Imarni Nails, Jessica Washick, and Madeline Poole have been playing with fun, semitransparent pops of color in their designs. You can also achieve the look with press-on jelly nails for a playful but straightforward way to enhance your manicure.
Beyond jelly, designers are playing with different shapes for a sculptural element, which is achieved by adding clear tips with transparent gel. The colors are usually cheerful shades like bubble gum pink. Also known as "glass nails" or "PVC nails," these super sheer and see-through nails have migrated from the catwalks of high fashion into the hearts of many. 
We enjoyed a Jelly and See-Through nail resurgence in Summer 2019, reminiscent of the throwback rubbery sandals that look the 90's by storm", Celia Tombalakian commented, "however the looks were elevated to new heights of artistry, beyond just fun. I expect we will see more interpretation of Jelly, Sheer, and See Through nails well into the summer of 2020."
Metallic and Molton Finishes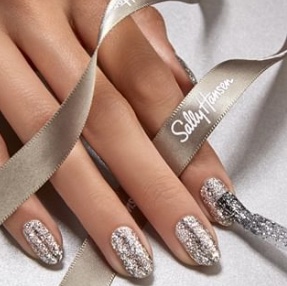 Nothing is quite so simultaneously classic and future-forward as a metallic finish. Sure to complement any accessory, these ultra-sleek finishes can be used in creative ways to add visual interest to your manicure.
 "Metallic finishes are simply luxurious looking," said Celia Tombalakian, "and they will continue to expand across the color palette. We can expect women to use metallics for full coverage and to update classic looks. For example, using a shimmering silver or gold instead of the traditional white line for a French Manicure". 
Some artists have gotten inventive with the metallic finish and added ombre and matte elements for texture, but also to move away from a girlish look to something more sophisticated. Celia Tombalakian cites, "we created a few Sally Hansen how-to videos for easy-to-do ombre look at home, and they received a lot of engagement."  
Bold, Bright Yellows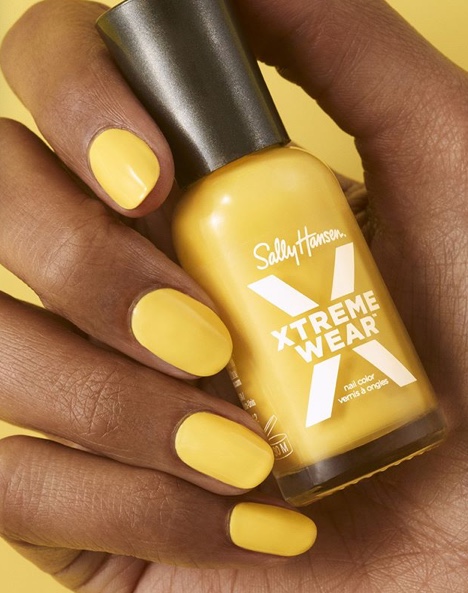 Spearheaded by Parisian designers like Nina Ricci and Rochas, bold, bright yellows are being brought from summer wardrobes into winter fashion. Celia Tombalakian commented, "we can expect to see more yellow in 2020 as it has a very expansive shade range and can look great on anyone!"  and expect it to become and plan to make it more prominent in our color offerings in 2020. Yellow is also expanding to the winter season with undertones of gold or mustard. 
New Year, New Color, Designs and Textures
Celia Tombalakian highlights that the 2020 nail scene will be full of attention-grabbing aesthetics. Whatever your look, nail art remains a beauty staple, and a perfect way to emphasize your style.