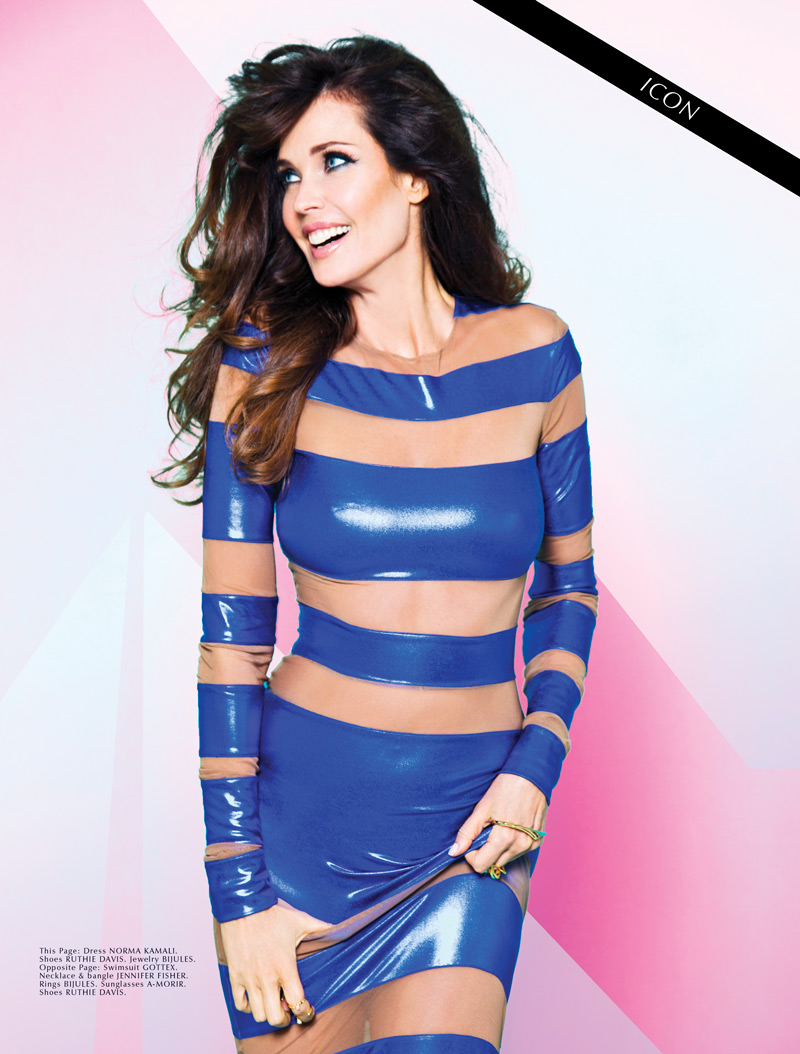 Carol on Today's Models–Eighties supermodel Carol Alt looks sizzling at 53-years-old, covering the new issue of Galore Magazine photographed by Jacob Dekat. The model landed campaigns for Pepsi and Cover Girl as well as starred on the 1982 Sports Illustrated Swimsuit cover.The American beauty opened up to the magazine about health, what it was like modeling in the era of the supermodels and her thoughts on today's models like Kate Upton (who is a Sports Illustrated regular) and Karlie Kloss. See some images and quotes from the article below, and check out more on GaloreMag.com.
Carol's thoughts on Kate Upton:
"I think Kate is a product of great media hype. Without Sports Illustrated, I'm not sure she would've made it in the industry as a high fashion model. Because she is more of a large size model. And even if I've seen her in person, and I don't think she's in any way fat or overweight or anything; she's just more large-sized than fashion models are.
I think Kate is very good at…hmmmm– how do I put it? She's engaging. She comes to the set prepared to work, in a good mood, engages her client, and she looks at herself as a business. To more expand on that thought, what I'm trying to say is: after she got herself into Sports Illustrated, she wasted no time."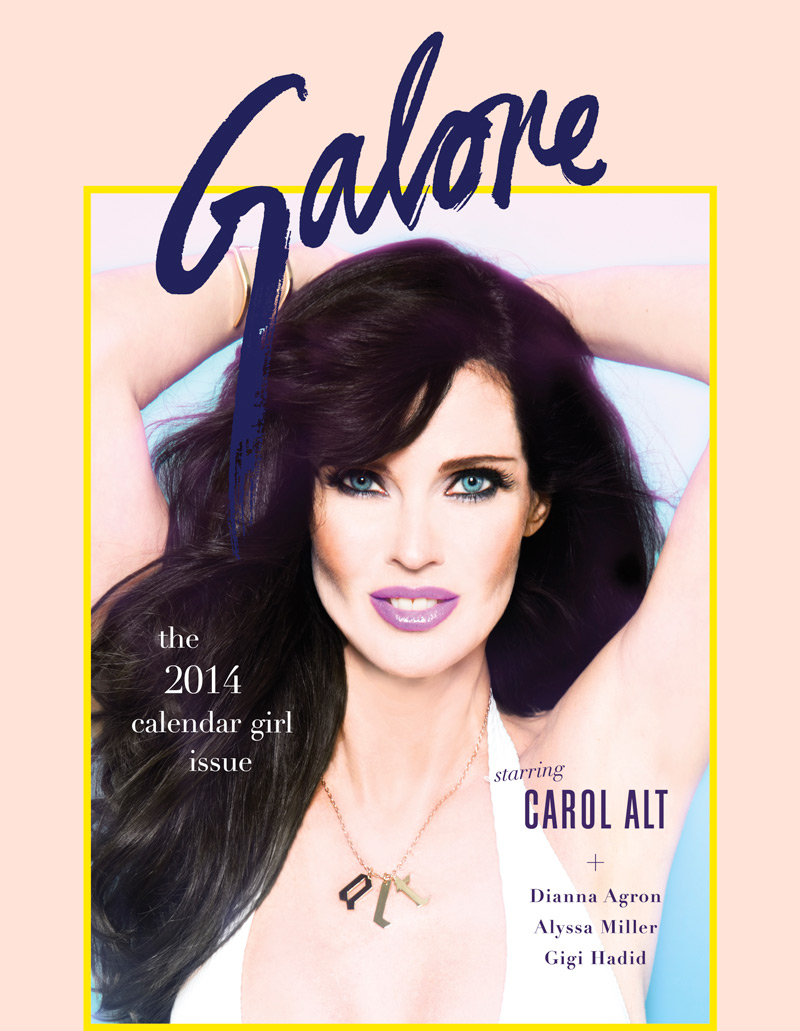 Carol on Karlie Kloss and Cara Delevingne:
"I can't really be the judge of whether or not today's girls live up to being supermodels. Back in the day, it was about the wide variety of clients you had, the number of days you worked, the number of covers you had. For today's girls it's about how much money you make and the number of Twitter followers you have! What I actually mean is, the criteria has changed. I know one thing, I've seen Karlie Kloss's body and I wish I had it! :P"