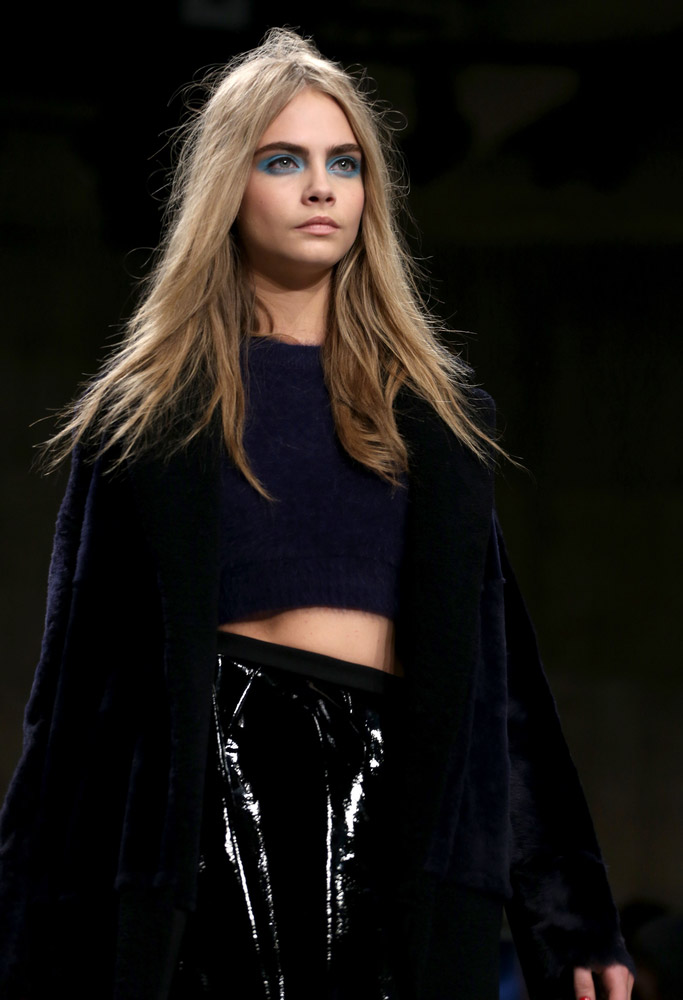 With six movies set be released in the next upcoming year, Cara Delevingne is looking like a bonafide movie star. But that does not mean she will retire from modeling, she says in a recent feature for The Hollywood Reporter. Earlier this year, she left her London agency Storm Models but is set to appear in Mango's fall campaign with Kate Moss.
Related: 6 Short Fashion Models
"I'm not stopping modeling, I'm not retiring. I'm just doing film for the time being," Cara tells the magazine. "Careers change and you develop and get older. I still have very close relationships with the people I used to work with. Maybe I'll do fashion sometimes, but at the moment I have no time to do anything."
The British star also revealed that she is done with the runway and will no longer appear in presentations. So it sadly looks like her Chanel runway appearances are over.