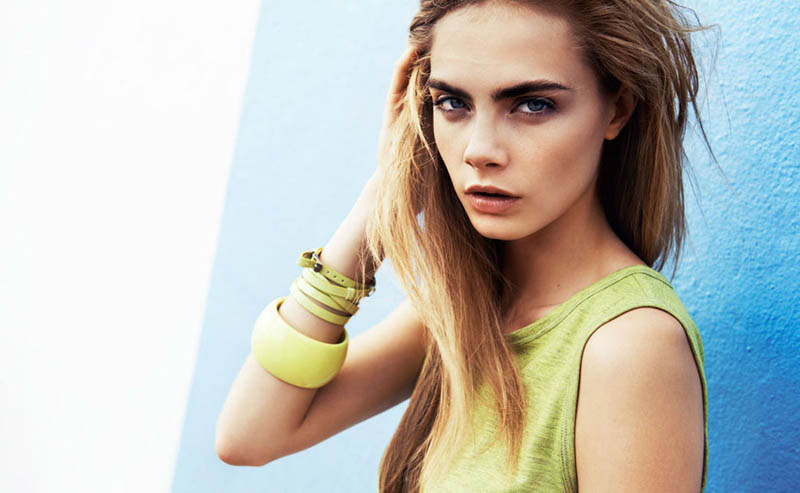 21-year-old British modeling sensation Cara Delevingne has begun to make the transition into acting, but just because she has posed nude before for magazines does not mean you'll see her in her birthday suit on-screen. Cara recently told The Mirror while promoting the made for TV movie "Timeless" about what she looks for in a script, and getting naked is not it. "If I look at a script and I have to be naked, there's just things that I look for that I automatically know if I want to do it or not. I have morals that I want to keep." The face of YSL Beauty continues, "It's a fine line. If you want to work with a good director and be in a good cast but you have to do certain things you don't want to do, do you cross that line or not?"
As to whether she will drop modeling to become the next Meryl Streep, Cara explains, "I prefer acting to modeling. Modeling is where I started, and I'll never turn my back on it. I thank it for everything I've done now," she tells the site. "Without that, I wouldn't be here now, but it's not my love, acting is my love." Let's hope she doesn't turn her back on modeling, because she would certainly have a lot of disappointed fans (like her over 5,000,000 Instagram followers who would miss all the Cara Delevingne photos) if she were to quit.
Enjoyed this update?