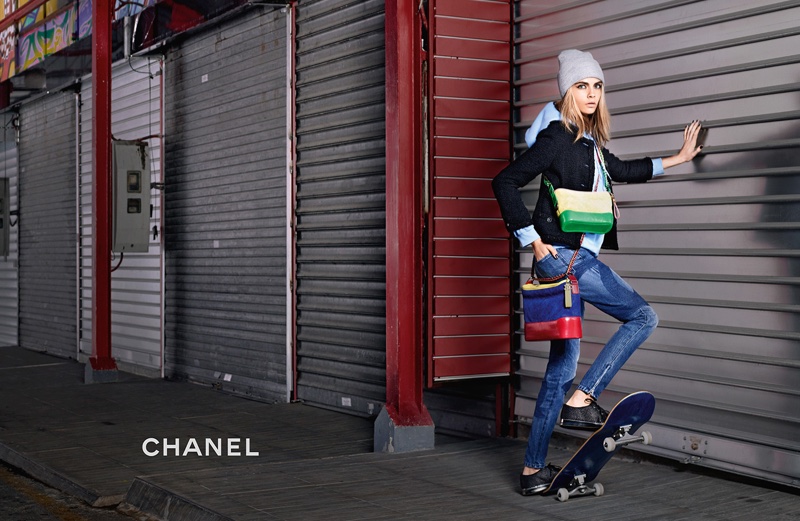 Chanel heads to the streets for its brand new handbag campaign for the Gabrielle style. Model and actress Cara Delevingne poses for Karl Lagerfeld in a tomboy chic inspired look. Posing with a skateboard, Cara layers up in a hoodie, tweed jacket and embellished jeans.
Related: Cara Delevingne Poses with Cute Cub in PUMA Campaign
The British star models two different styles in bold color combinations featuring hues of yellow, red, blue and green. In addition to the print campaign, Cara also stars in an animated film directed by Shishi Yamazaki. The model skateboards through the city as she zooms through with the Gabrielle bags.
Cara Delevingne – Chanel Gabrielle Bag Campaign
Shop Chanel's Gabrielle Bag: