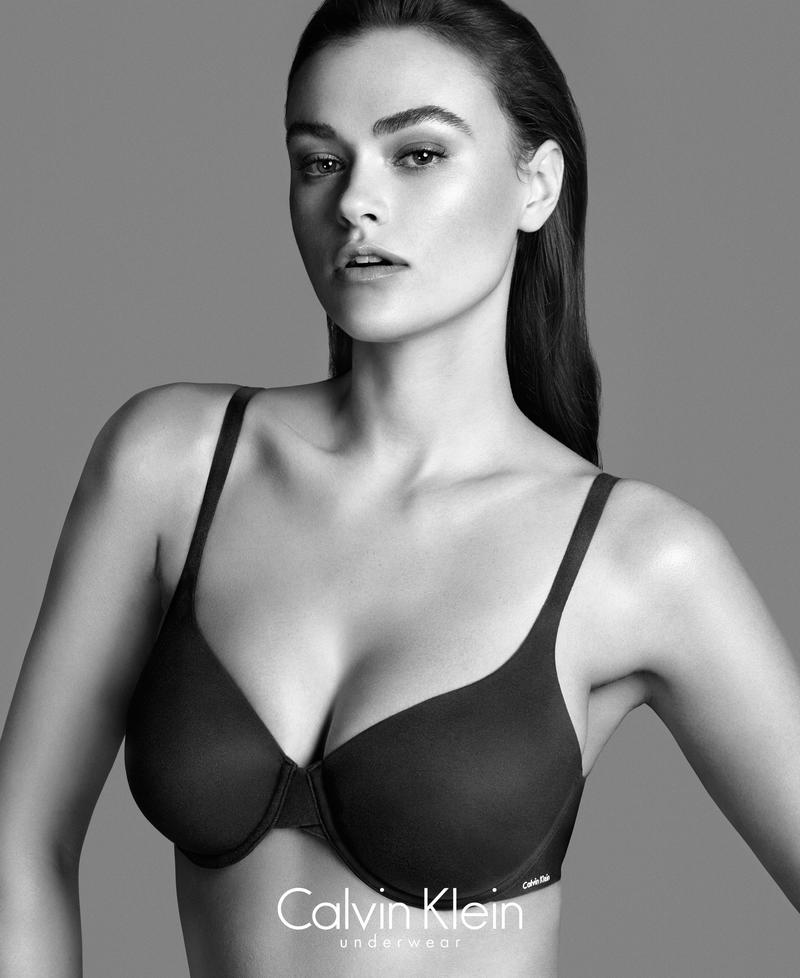 At 27-years old, model Myla Dalbesio poses for Calvin Klein's new underwear campaign. The dark-haired beauty joins the likes of Lara Stone and Jourdan Dunn for the black and white advertisements photographed by Lachlan Bailey. The only thing that makes Myla different is that she is considered plus size. At a size 10 US, many people on social media are angry over the thought of her being called plus size. A Calvin Klein spokesperson even released a statement saying that the new line was meant to be "more inclusive" and cater to "the needs of different women" due to the strong reaction.
The only problem was that Calvin Klein never called Myla plus size or brought attention to the fact that she was bigger than the other models. It seems to have begun in a recent interview with Elle, where Dalbesio says, "It's kind of confusing because I'm a bigger girl." She continues, "I'm not the biggest girl on the market but I'm definitely bigger than all the girls [Calvin Klein] has ever worked with, so that is really intimidating." However, Dalbesio elaborated there were no divisions in the shoot, noting that there was no separate section for "plus size girls".
So why all the anger? Maybe it starts with the fact that plus size is even a term. In the past, models like Robyn Lawley have stated that they not like the term plus size. And elsewhere, IMG Models made the move recently to remove the division between "straight-sized" models and "plus sized" girls on its agency site. Should the term plus size be rethought, or should we end it altogether? Share your thoughts below.