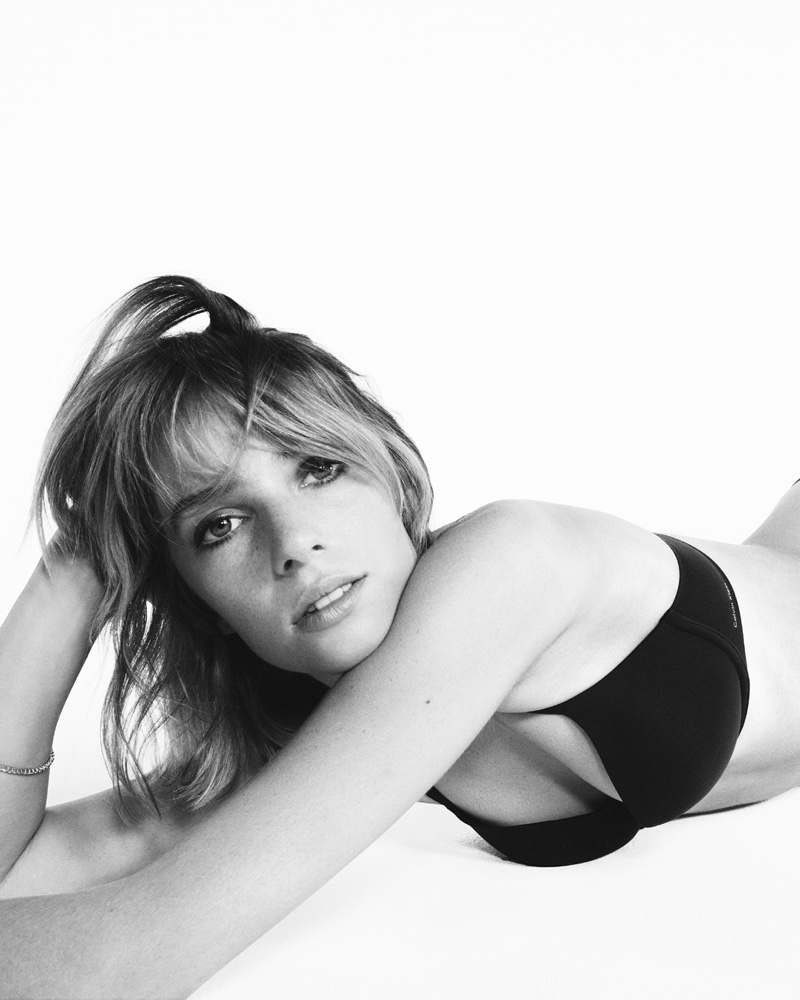 Maya Hawke is the face of the Calvin Klein Calvins or Nothing underwear campaign, which emphasizes the iconic undergarment designs produced by the American brand. The photographs were lensed by photographer Gray Sorrenti, who captured them in black and white. The studio portraits are spare and evocative of the label's signature look.
Calvin Klein "Calvins or Nothing" Underwear 2022 Campaign
This is not Maya Hawke's first Calvin Klein ad; she previously appeared in underwear images in 2017 alongside Kirsten Dunst and Lauren Hutton. Embossed Icon, Modern Cotton, Bonded Flex, and CK Black are some of the lines included in this collection.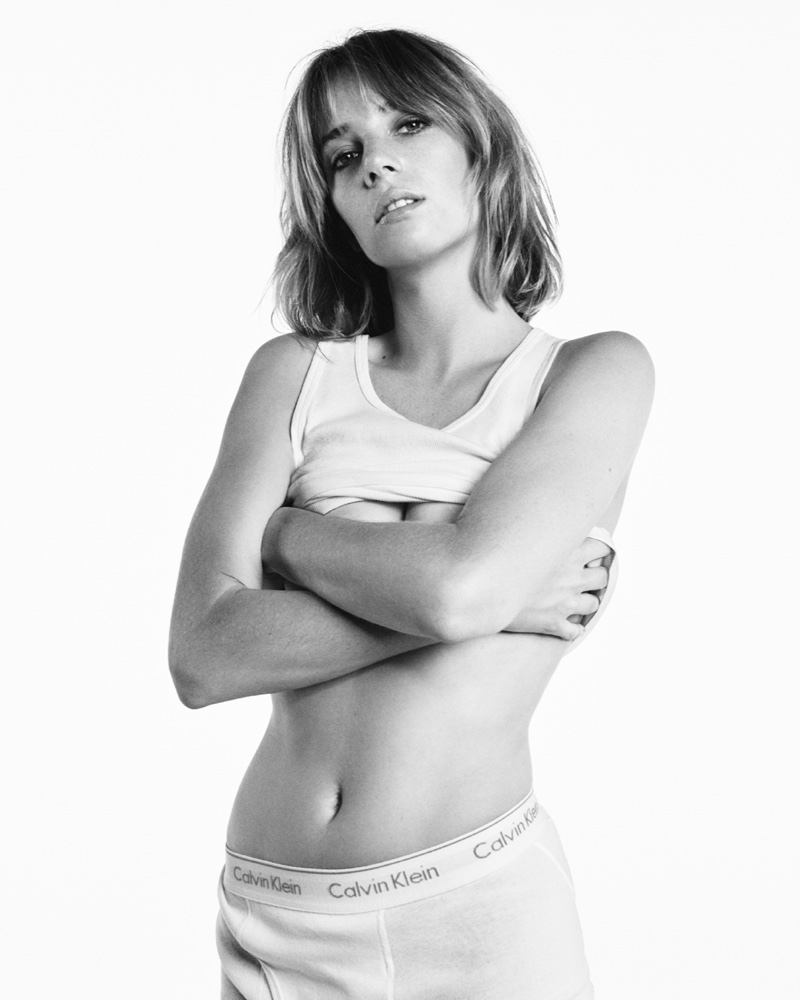 Maya Hawke can be seen wearing a black bralette and Bonded Flex underwear in one of the images with her arms draped over her head. The blonde poses for a different photograph while displaying the CK Black line, which includes mesh and lace accents. She is also seen pulling up a tank top while dressed in the Cotton Classic boxer brief, which was initially released in 1981.