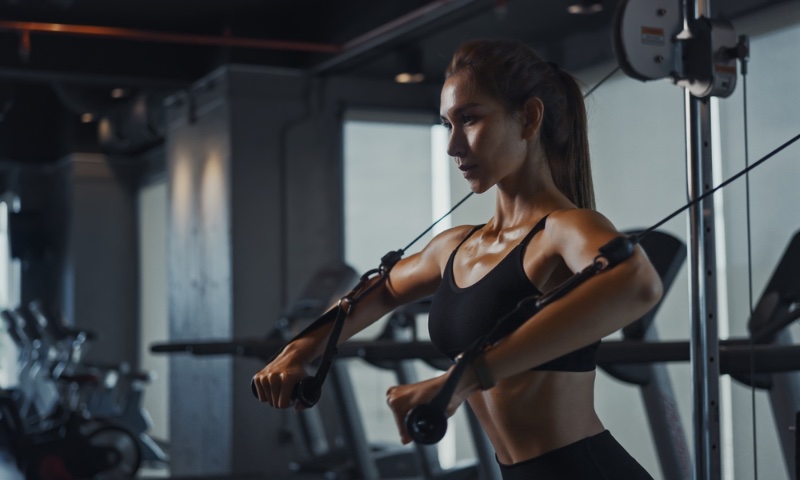 Many people strive to achieve a fit, healthy, and toned body for personal well-being and self-confidence. While some individuals may naturally possess toned physiques, others struggle to balance their daily responsibilities and fitness aspirations. However, it's never too late to work towards your ideal body and prioritize your health and fitness.
Here are some strategies to help you build muscle and lose fat, with a focus on improving your overall health and well-being for yourself:
1. Try Full-Body Strength Training
Training all those major muscle groups is the first step to building a lean body mass. Full-body weight training incorporates strength training, allowing simultaneous muscle gain and weight loss. One common problem with exercise programs for losing weight is that there's also the risk of losing muscle mass.
Make it your goal to spend two days per week on strength training and preferably three days on heavy weightlifting. This killer combo will ensure you hit specific muscles for the best results.
2. Non-Surgical Fat Reduction Treatments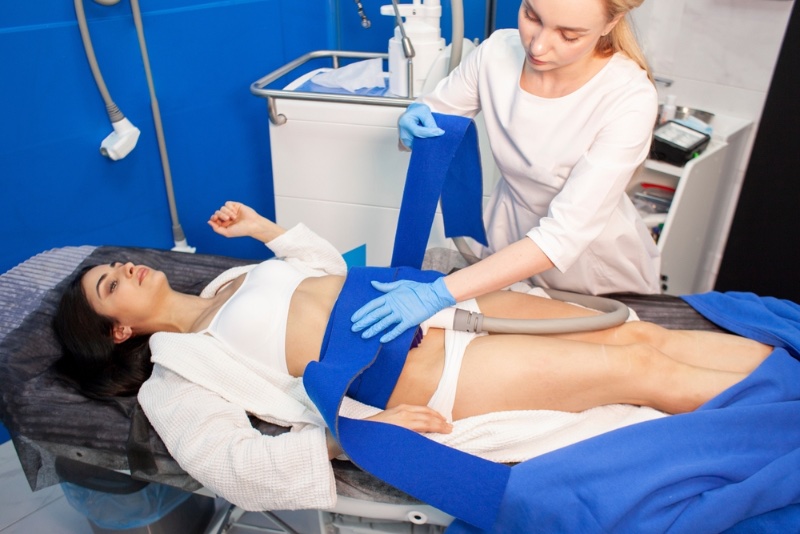 Sometimes, even if you tweak your diet and stick to workout routines, it may feel like your efforts are never enough. It is especially true for common problem areas such as the abdomen, arms, calves, outer and inner thighs, and buttocks.
Thankfully, non-surgical fat reduction treatment options are non-invasive ways to help you build muscle and burn fat to achieve a leaner look. These treatments can help you look more toned and muscular, which can help with your future workouts and boost your confidence at the same time.
3. Prioritize Recovery & Rest
When building muscle and losing fat, going full blast with everything you do is never recommended. Just like how it's essential to have a healthy fitness routine, you'll also need to rest and recover. Eating more protein and lifting weights will never be enough to build muscles.
Whenever you face more resistance and lift heavier weights, muscle fibers break down in your body before being built back up again. This process is called muscle hypertrophy, which increases the mass and size of your muscles.
Just like visible wounds, your muscles also need some time off to repair and recover. Schedule a day or two every week where you'll do nothing but rest. It's also imperative to get enough sleep, and sleep deprivation can negatively affect your strength, vigor, endurance, accuracy, and reaction time.
4. Don't Restrict Your Calories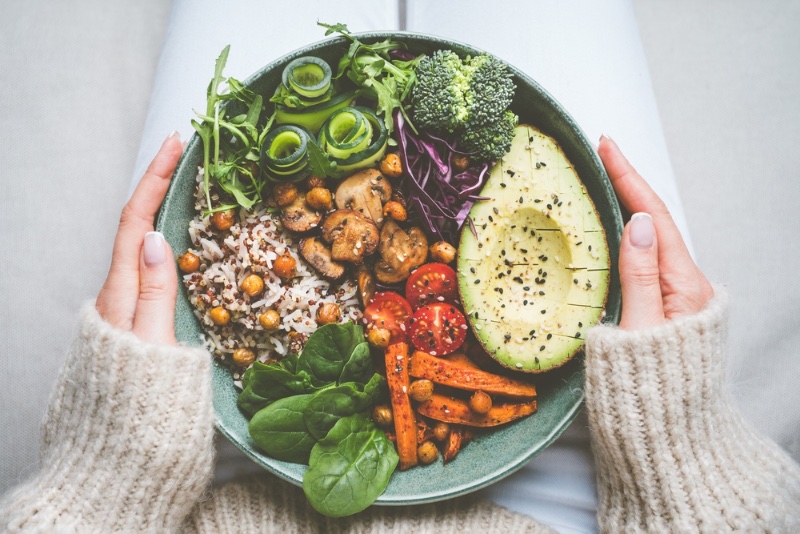 Say no to undereating if you want to keep muscle and lose fat simultaneously for proper nutrition. Starving is out; a full tummy is in! Now, this may sound contradictory to everything that you've heard in the past. But the truth is that if your body gets sufficient energy, with the perfect balance of protein, fats, and carbs, you can expect to stay stronger, leaner, and healthier for a long time.
Adequate nutrition wards off stress and balances your hormones, signaling your body that there's no impending danger, so there's no need to store all that extra fat. Once you've determined the correct number of calories to maintain the same weight, you can soon add 100 calories. Stick to your training to determine if your current caloric intake is enough or if you need to reduce or add more.
5. Load Up on Fiber
Your body won't function properly if its energy is depleting. This energy comes from food rich in fats, proteins, and carbohydrates. Fiber is one type of carbohydrate found in vegetables and fruits.
Fiber slows digestion and encourages better bowel movements, preventing constipation and allowing easy passage of stool through the intestines. A diet rich in fiber also balances your cholesterol levels. Since it also makes you feel full for a long time, it's also an important addition to your weight loss journey and workout nutrition.
6. Switch to a Different Program Every 3 to 6 Weeks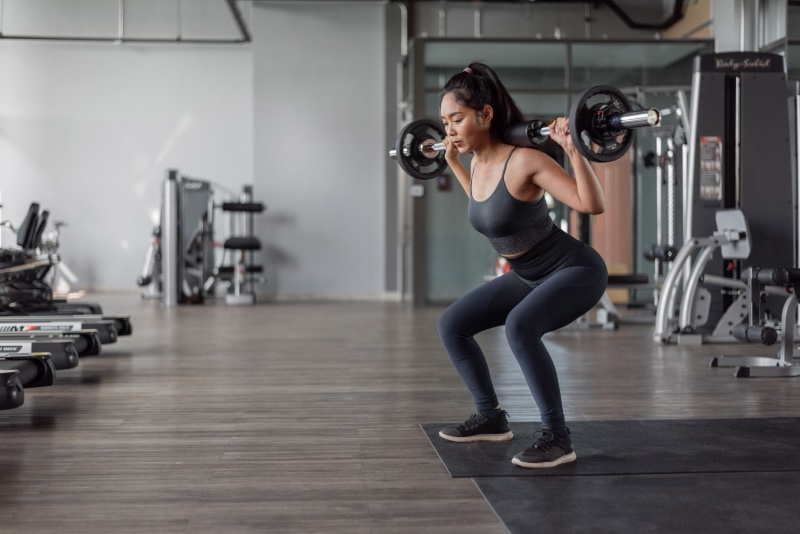 How would you feel if you had to eat the same pasta dish for three consecutive weeks? You'll probably get sick of it. The same thing happens to your body if you do the same exercises with the same sets and reps for several weeks. You'll get sick of it, or worse; you might feel less motivated.
Surprising your body with new challenges can help you build muscle and lose fat. Switching to a different program every four weeks or so can keep things exciting and unique, not to mention that you'll also feel more motivated to stick to your training.
Final Words
Learning to build muscle mass and lose fat may seem like a lot of work. With the demands of your everyday life and all the obligations you must juggle at home and work, it might seem impossible to get that dream body. However, all it takes is a few tweaks in your exercise and diet, combined with non-invasive treatments, and you can finally become the one you have always wanted to be.