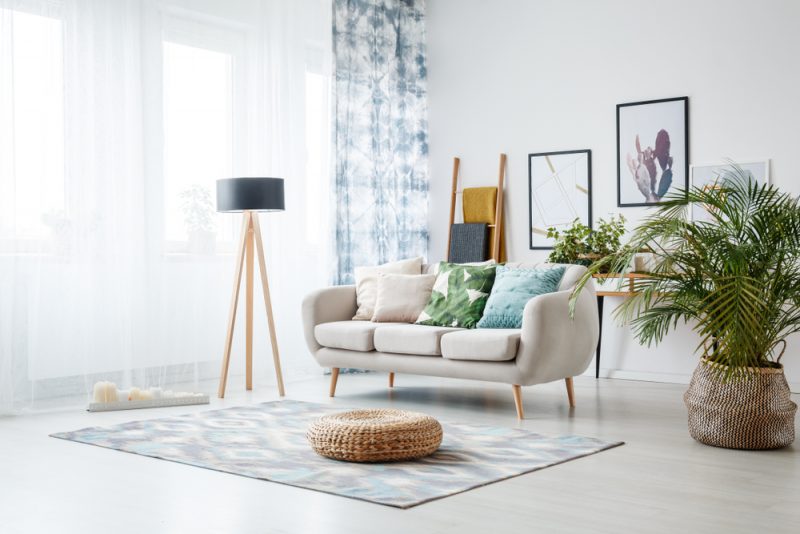 Room decorating is as fun as fun gets, and it should be! It's a form of art, an avenue for you to spread your creative wings and, well, create. But for many, this gets muddled amidst worries of exorbitantly priced renovation price tags. We heard the cry for on-a-budget interior design salvation, and we're here to answer with your living room makeover-Excalibur.
Have you asked yourself, "Do I need to buy sofa covers?" Or "Do I need to switch sofa brands? Do I need a contractor to renovate my apartment through and through?" Here are some budget-friendly room decor ideas. Please take a look at our master list.
Easy, Budget-Friendly Room Decor Ideas
1. Window Drapes = Tall Windows
After mapping out a rough blueprint of how you want your apartment to look after redesigning and decorating it (a sketch of sorts), start with the windows. Make them appear sky-high. Or, in this case, ceiling-high. That's precisely what you should do. Mount curtain rods as close to the ceiling as possible. Pair them with curtains that span the entire width of your walls, top to bottom. This will immediately give your windows a taller appearance, and in turn, your apartment a "wider" facade.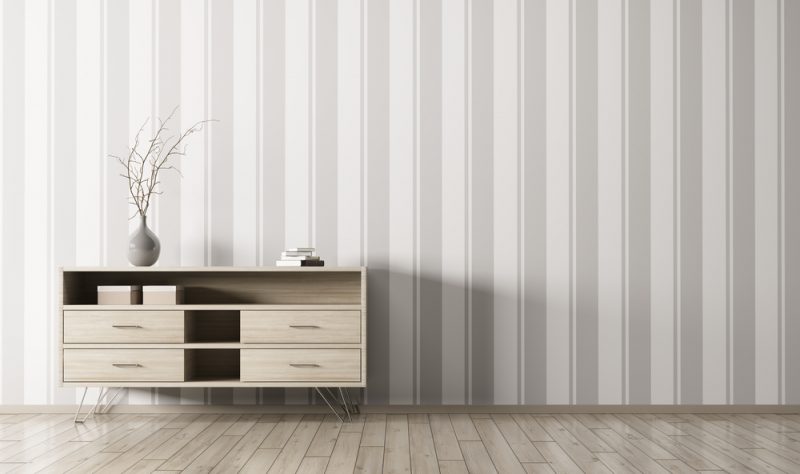 2. Opposites With "Scale"
If you live in a not-too-big apartment, utilize "scale" to your advantage. For instance, pinstriped wallpaper won't be doing your rooms any favor. Instead, stick to thick and bold stripes. The irony is that larger-scaled designs for walls can make an area appear more spacious than it is. Just remember that going big with scale is applicable only to wall decor and design. This is not a tip for furniture size and structure. FYI. There's a different approach and attack to the latter.
3. Convertibles
This has become a bit of a novelty. Convertibles, as in "convertible furniture." Coffee tables that double as mini bookshelves. A staircase wherein each riser is a storage compartment for other stuff you want to organize around your home. Besides acting as multifunctional pieces, they usually evoke a modern vibe that's slick and pristine "clean," if we may describe it that way. For less clutter with style, convertibles are the way to go. And if you are looking for econimical locations, check out for affordable apartments for rent in Arlington.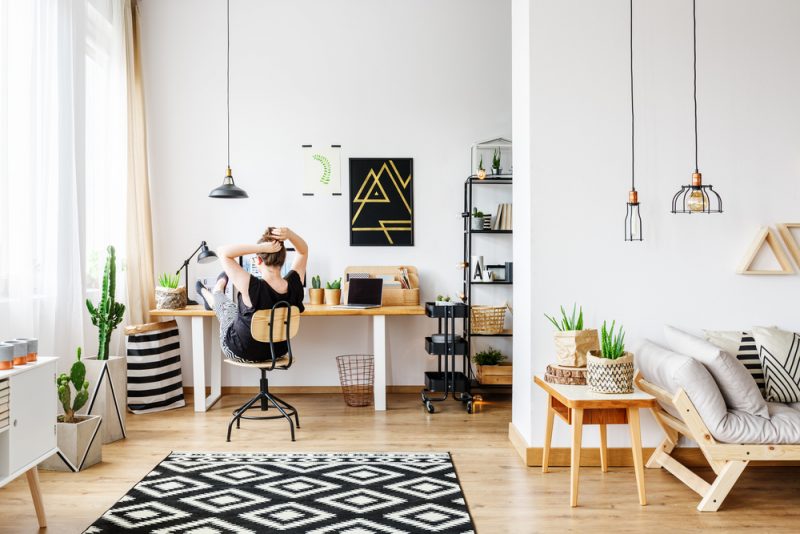 4. Skinny is Just for Furniture
People should dominate the streets in all shapes and sizes. But when it comes to furniture that stands out, try "skinny." Bulky fixtures tend to "tighten" up the appearance of a room. And if this is quite literal in parallel to the actual floor area of your apartment, skinny-up your fittings.
Thin tables, but are lengthy. A narrow living room table emphasizes your sofa and its textured cushions and throws pillows (and gives everyone legroom to stretch out when seated). It's not a must-do for every piece of furniture in your place. Hence, be wise in choosing which ones are to remain bulky and which ones, not so.
5. The Statement Wall
Have you ever heard of statement pieces? How about centerpieces? Combine both and apply them to one of the walls in your apartment. It can be a full-on full-scale abstract-painted wall. If not, a large-scale frame of artwork is an excellent alternative.
They accentuate an area without you needing to get into the too-small details that won't be eye-catching. Big artwork. That's what statement walls are all about. And your apartment will do well with such a wall. We're sure of it.