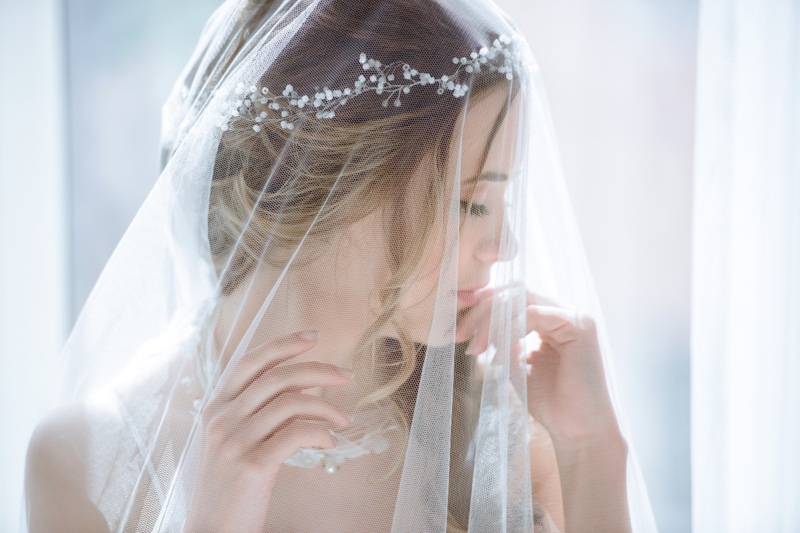 A wedding ceremony is the most significant event in a woman's life; you need to stay on top of all things on your big day. From the guest list, venue, gown, hairdo, and makeup, everything has to be perfect. Among the many things you need for that charming look, the hairstyle is one thing that you can't afford to mess.
Although some brides prefer to do their hair and makeup at home, working with a professional stylist is a plus. For instance, the Hairstylist in San Bernardino will recommend the best style for your hair length and face shape. They will also give your hair an outstanding look perfect for the special day.
What are some of the unique bridal hairstyles?
Long sleek hair is effortless to manage, and you can set it in different ways. Some brides put rollers for small twirls while leaving a few strands to droop from the face. The result is a chic look that works well with long veils. Besides, a bride's hairstyle should blend in well with the gown and veil.
 Some of the unique bridal hairstyles are;
Buns/ Svelte top knots – Tying hair in a bun is a stylish hairdo for many. Most Asian brides fancy this style. They do their hair in tight buns to hold their heavy dupattas on their heads. Asian brides love chunky jewelry, and many wear it on their wedding day. Do a topknot and add some charm by braiding your back hair into a bun. This is a simple detail that will make your sophisticated hairdo look a bit playful.
Deep side part – A side part is a striking look that works for most hair types and lengths. No matter how you style your curls, a side part will make you stand out. It gives you an edgy look with a soft-passionate feel.
Pinned curls – Add pop to your curls by pinning some on top of your head for extra volume. You can as well top it off with a golden headpiece for a more prominent look.
Glam long ponytail – Are you planning for full glam? Consider pulling your hair into a sleek ponytail. It not only looks super stunning from the front but is also a great way of showing off your long luxurious tresses. And what's more? You'll not have to fuss around with your long hair.
Natural curls – These are a great way of making you look your natural self. If you have natural curls, make them bouncy to flatter your looks. After all, you have to look your best and this day is all about you. Moreover, allow your stylist to help you combine the best products for the best results. Incorporating fun accessories like a headpiece or a flower crown works magic in this style.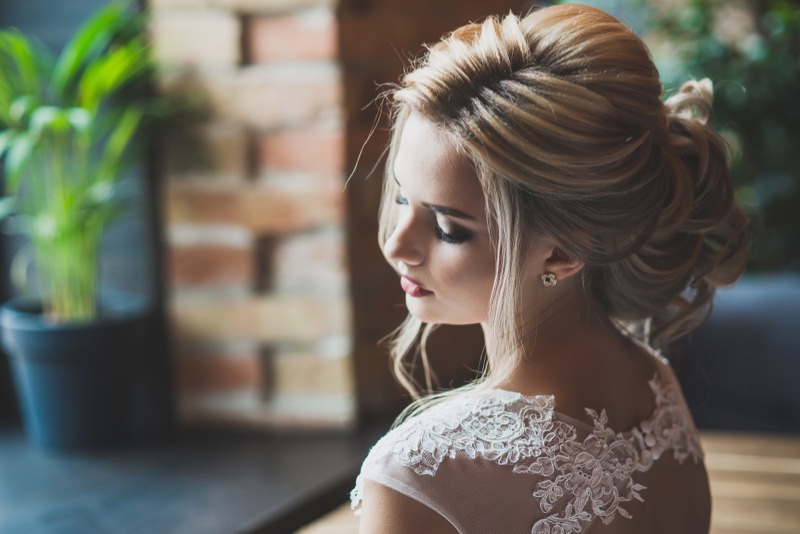 What are the best ways to achieve perfect wedding hair?
Most brides have experienced incredible pressure and sadness discussing this subject. The best way to avoid last-minute frustrations is planning early. You can't do your hair on the last day of the wedding and expect exceptional results. Luckily, there are many other things you can do to achieve a glamorous look on your special day.
1. Research well
There are different bridal hairstyles to pick from, but not all will work for you. Search from Pinterest or wedding magazines for inspiration hairstyle images that you may like. Pick a couple of styles before visiting your stylist; they will come in handy if your favorite style doesn't go well.
2. Decide on the hairstyle in advance
Pick the hairstyle way before you go for your veil or headpiece. This way, you'll not have to deal with a superb style that doesn't coordinate well with your other accessories.  
3. Visit your hairstylist months before the wedding day
At this point, you need to have selected the best stylist. If you haven't done this, you don't need to fret because the best Hairstylist in San Bernardino is all you need. Someone with years of expertise and tons of experience in styling different hair types for distinct occasions. Plan to visit at least six months earlier, if anything goes wrong, you will have ample time to fix it. Besides, the longer you work with your stylist, the better.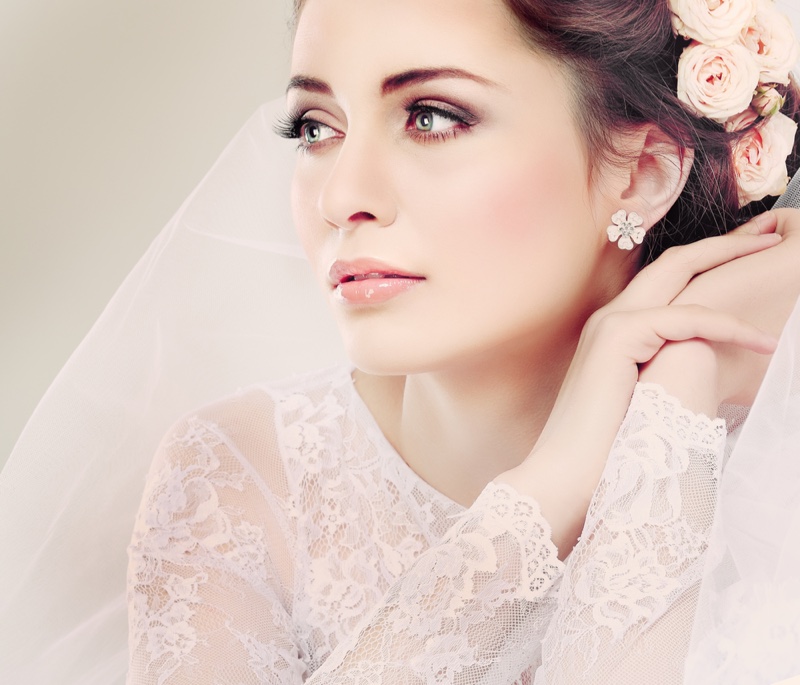 4. Be realistic
There are adorable hairstyles out there, and you have to pick what suits you best. It's not logical to have a charming style in the wrong facial shape. For instance, if you have straight hair that can't hold curls, consider a hairdo that won't need many tight waves. Also, set more time for the salon, and this will enable your stylist to make changes if need be.
5. Plan for your accessories
If you plan for more enhancements to your hairstyle, inform your stylist in advance so that they can plan accordingly. Also, talk to your accessories designer to aid you in picking the most suitable headpiece and fastener. 
He or she should also recommend the right comb, clip, and any other attachment that you may need for your hairstyle. Although most headpieces are lightweight, detailed hairpieces and extra-long veils will require more support. Go for a hairstyle that will perfectly support your headpiece.
6. Go for more than one style
Have more than one option for your hairdo. Have your hairstylist work on an alternative style and come up with something spectacular. By doing so, if your first choice doesn't work well, you can always have a second option.
7. Don't forget a trial run! 
Plan for a trial run some months before your wedding day, and this will lessen the likelihood of mishaps. In case you aren't thrilled by the look, ask your stylist to do a few tweaks or try another style altogether.
Take home
Every bride wishes to flatter her looks on her wedding day. And one best way to achieve this is by picking the most suitable hairstyle. So, do your research and visit your stylist in advance. Go for a style that matches your other accessories and do a trial run to determine how you look before the special day. By doing so, you'll save yourself a lot of frustrations.