Bally - Swiss Fashion Brand
Bally is a Swiss fashion brand founded in 1851 by brothers Carl Franz Bally and Fritz Bally. The company became renowned for their leather footwear. Since then, Bally produced men's and women's ready-to-wear, accessories and eyewear. Past Bally campaign stars include Miranda Kerr, Christy Turlington, Taylor Hill and Irina Shayk.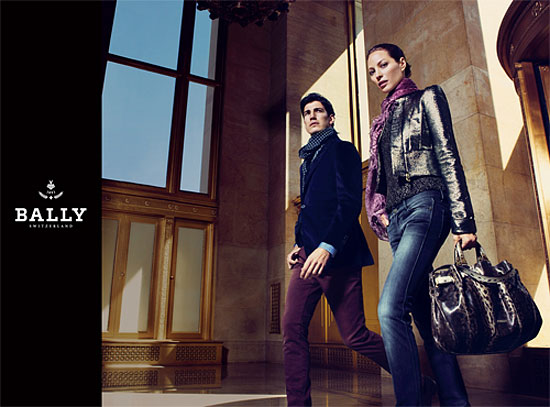 Supermodel Christy Turlington and renowned photographer Mario Sorrenti team up once again for Bally's fall-winter campaign. Accompanied by Oriol Elcacho, Christy walks the halls of a grand hotel appearing travel ...
Read More
Mario Sorrenti photographs Christy Turlington and Oriol Elcacho for Bally's latest fall campaign. Styled by Lori Goldstein in deep purple and blue hues, the models appear fit for royalty. (The ...
Read More