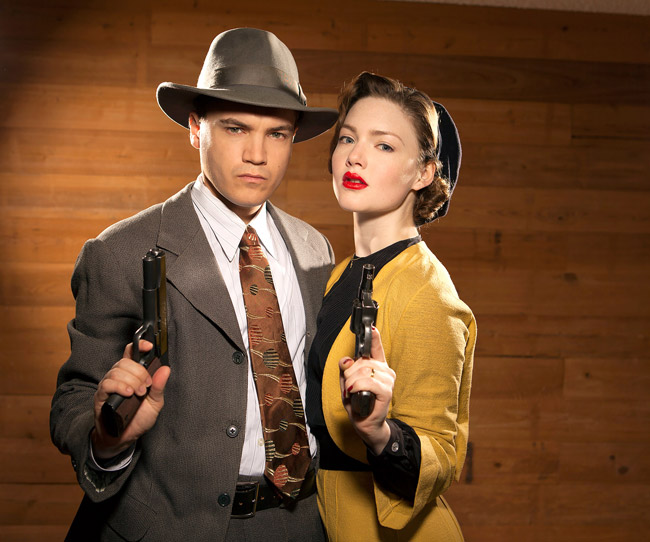 Tonight and tomorrow the two part mini-series event for "Bonnie and Clyde" airs on A&E. Starring Emile Hirsch and Holliday Grainger, the story depicts the story of two bank robbers and their gang during the 1930s. Like it or not, the outlaw style is glamorized now just like it was in the 1967 classic.
The '60s film by the same name starred Faye Dunaway and Warren Beatty. "Bonnie and Clyde" started a fashion revolution in the 60s, causing a renewed interest in midi skirts berets, power suits and leisurely separates.
Furthermore, in fashion Bonnie and Clyde style is often referenced in fashion editorials like this Harper's Bazaar story from March 2010. The shoot starred Russian model Anna Selezneva and actor Wes Bentley shot by Peter Lindbergh.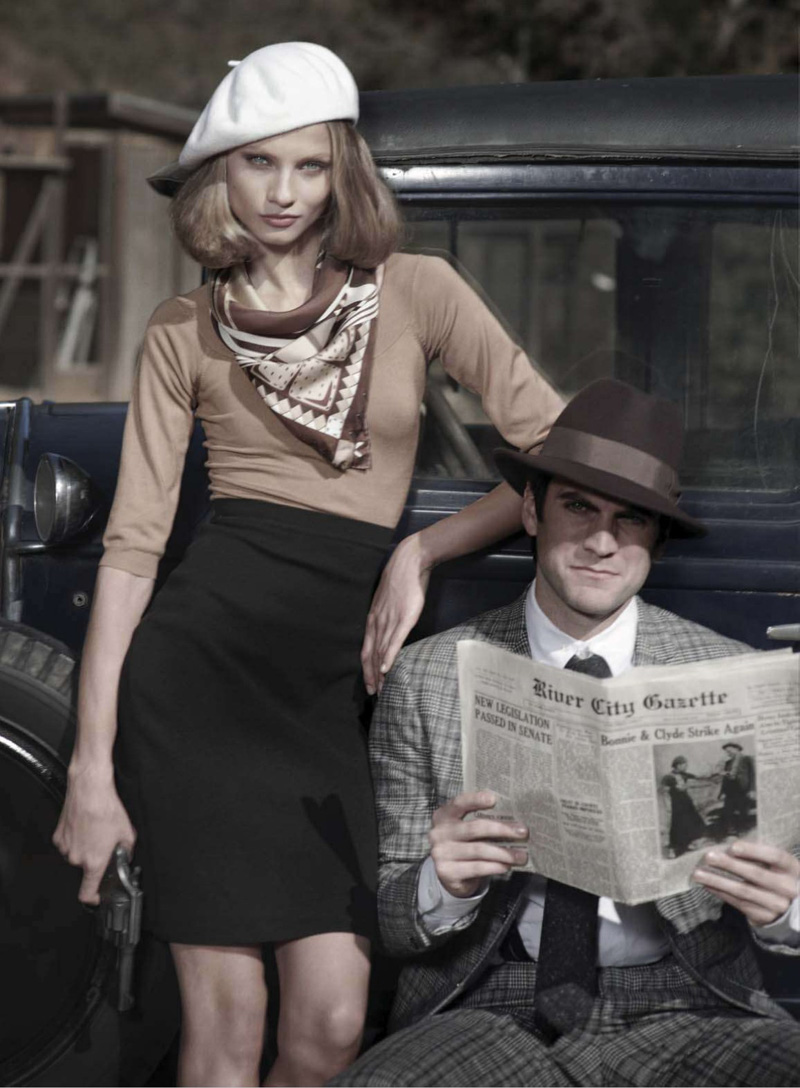 GET THE LOOK: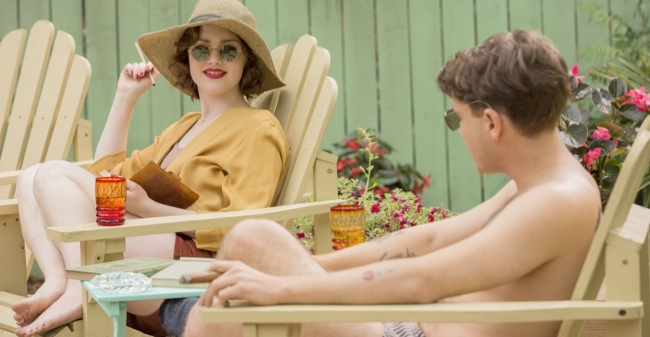 Still from "Bonnie and Clyde" 2013 with Holliday Grainger and Emile Hirsch