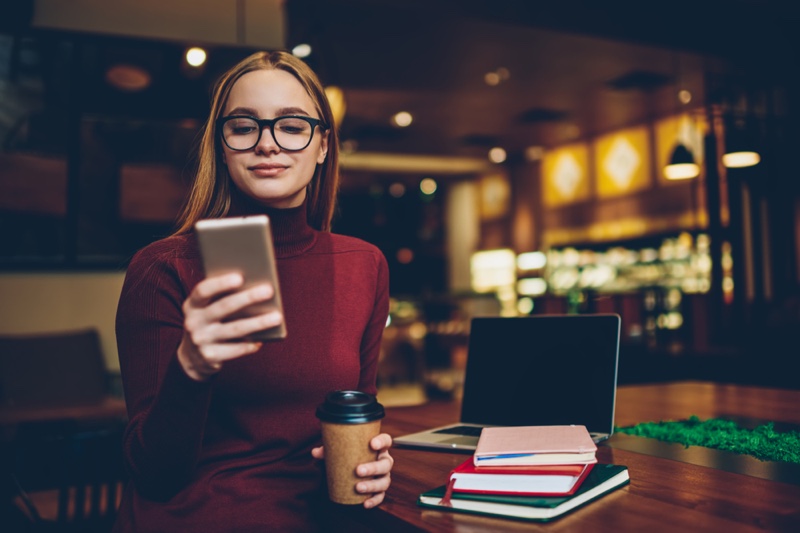 Blue light is one of those terms that get thrown around in conversation, but often people are not truly aware of the effects that blue light exposure can have on your health. It interferes with sleep quality, it is linked to depression and mood swings, causes fatigue, and can damage your eyes. Blue light is emitted by smartphones, tablets, TVs, and other electronic devices such as laptops and computers.
Here are 5 things you can do to protect yourself from blue light exposure.
1. Wear Glasses With Anti-Reflective Lenses
A lot of people spend their working day looking at a computer screen for hours on end, and this can be extremely damaging to your eyes. One way to reduce exposure to blue light is to use computer glasses that have anti-reflective lenses. While computer glasses can be a tad on the expensive side, it is well worth it, as using these glasses will significantly reduce your blue light exposure. There are a plethora of reasons why you should reduce exposure, primarily because blue light may be bad for your eyes, and so if you work at a computer all day then you are most at risk of the negative side effects associated with blue light. Consider it an investment in your health, as you can use these glasses long-term and reap the rewards they offer.
2. Use A Screen Filter
Another device that is known for most people's blue light exposure is a smartphone. People spend hours each day looking at their screens, especially at nighttime, and this is when it is most damaging to your sleep cycle. This is because blue light creates changes in your body's internal clock, also referred to as circadian rhythm. It can confuse your body into feeling awake despite your body actually feeling tired and wanting to sleep. One way to avoid this is to stick on a screen filter to your smartphone that is designed to absorb the blue light being emitted from your smartphone. It is inexpensive and effective, so if you are quite dependent on their phone, then this is something you should explore.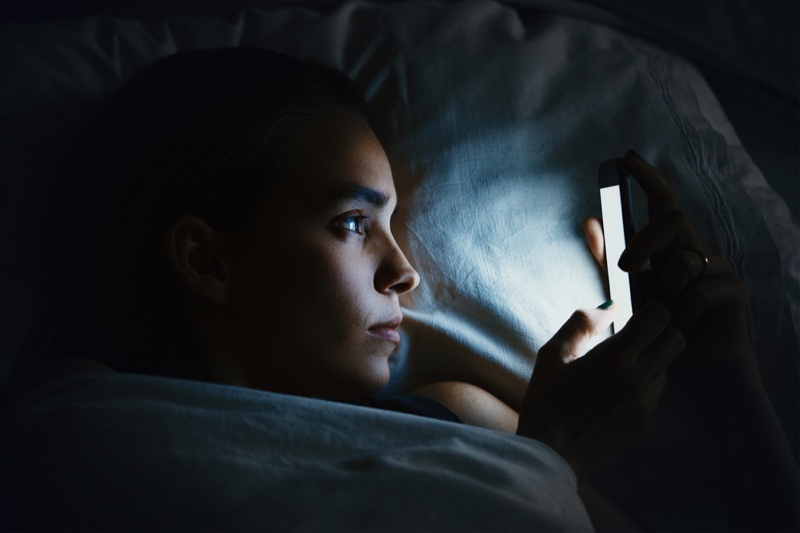 3. Use Anti-Blue Light Apps
Alternatively, if you do not want to stick a screen filter on your phone, you can download mobile applications and software that reduce blue light exposure. iPhones have a built-in app that works in the evening and use redder and warmer lighting so that your circadian rhythm is not affected by mobile use. Also, you can download free software such as Flux that adjusts the light of your screen depending on the natural light of your environment, that way it can reduce blue light and brightness in the evening. Android smartphones also have a tonne of apps and software that you can download to reduce your blue light exposure. Simply go to Google Play Store and you can find the relevant apps there.
4. Give Your Eyes A Break
One of the simplest methods to reduce your blue light exposure is to give your eyes a break from electronic devices. One way to do this is to use the 20-20-20 tactic – so every 20 minutes you take a break away from the screen to look at something 20 feet away for 20 seconds minimum. This trick helps to reduce blue light exposure and helps to avoid eye strain. Additionally, try to avoid scrolling through your phone late at night! So many people enjoy scrolling through their phones just before sleeping, as it can be soothing to mindlessly go through your apps. Instead, you should implement a rule whereby you have no screen time at least 30 minutes before getting into bed. This will give your eyes a chance to rest, and it will help improve your sleep quality and help you fall asleep faster. While it might feel difficult at first to break the habit of using your phone before sleeping, after a few nights this will become easier, and it will become second nature eventually.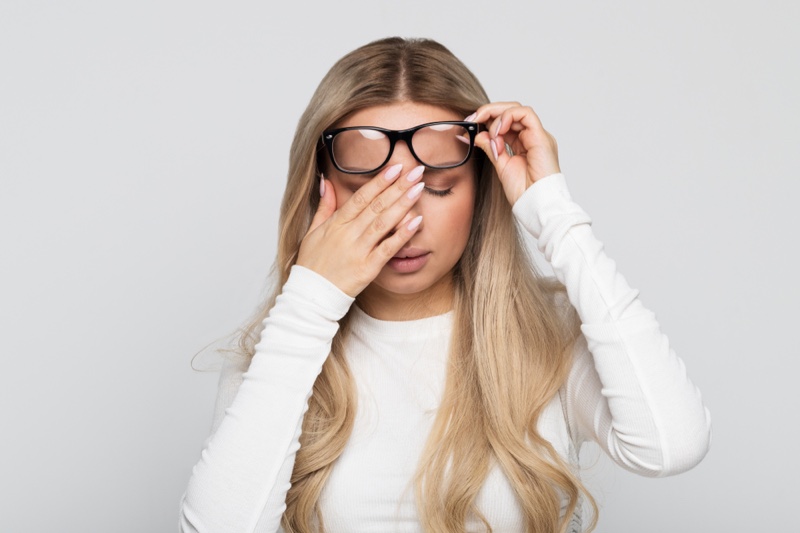 5. Take Carotenoid Supplements
Carotenoid supplements help strengthen the eyes' natural blue-light shield, which is known as the retinal pigment epithelium. Carotenoids such as lutein and zeaxanthin can be found in supplement form and act to combat any negative effects of blue light exposure.
Blue light exposure can negatively impact your mind, eyes, mood and sleep, so you must take the steps to reduce your exposure. While computers and smartphones have become an irreplaceable component in people's lives, it is important to take a break and be conscious of the effects of blue light exposure and how you can protect yourself.