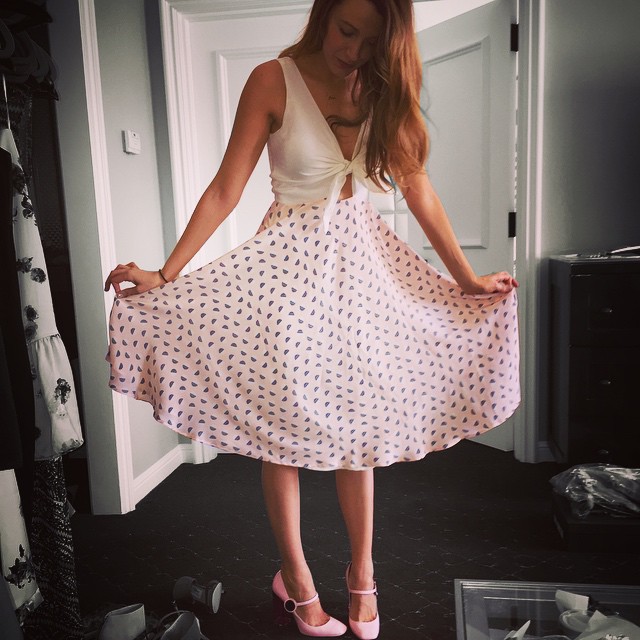 Actress turned lifestyle guru Blake Lively has designed a new dress for her website Preserve. Co-designed with Amour Vert, the dress retails at $230 and is made of recycled polyester crepe with a waist-tie top.
Related: How to Get Blake Lively's Beach Waves
"I may not be able to draw worth a lick, but I am proud of this dress I co-designed with Amour Vert for @preserve_us You better send me pics if you buy it! I want to share your photos!! #PRSRV so I see it," Blake captioned the Instagram photo with.