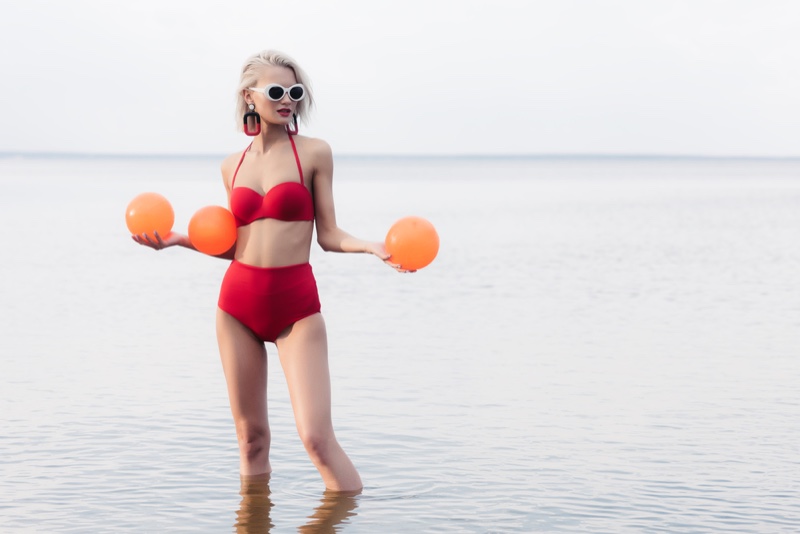 In the past, fashion was all about conformity. But now the fashion industry is all about rapidly changing trends and styles. Different categories in fashion provide a wide selection of products for consumers. 
Fashion is not only about the designs, but also about the type of models used in advertising campaigns and photo shoots. In a bikini fashion shoot there are different body types ranging from straight to curvy and in-between. Of course, companies want the best bikini models for their shoots. The type of models attract customers, and they work hard to maintain their physiques through exercises and diet plans.
The fashion industry helps with body standards through the use of imagery. Models like Kate Upton and Ashley Graham pave the way for more curvy types while Candice Swanepoel and Irina Shayk have more slim frames. 
These models inspire women to hit the gym and get into shape. Size does not matter, but everyone wants to look good in a bikini. A toned leg and midsection is ideal for this swimsuit style. In this article, we will talk about different bikini styles available today. One of which is Padded push up bikinis at Banana Moon.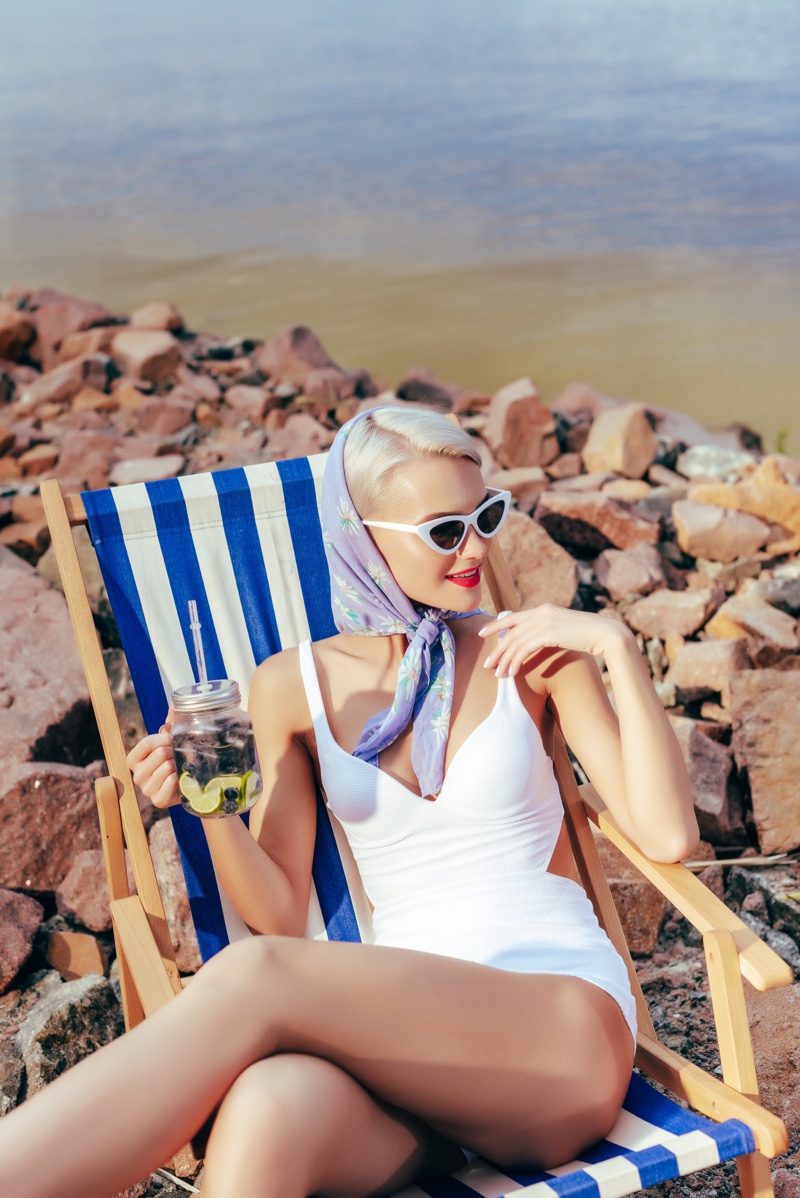 12 Types of Bikinis:
The two-piece was originally made in 1946, and gone through a number of changes nowadays. Since its first inception, the silhouette has only gotten smaller and shows more skin.
With so many bikini styles out there nowadays, you may find it hard to choose the shape for you. Don't be afraid to show off your body on the beach or while chilling poolside. Embrace a colorful print or unique accent such as bows and denim for a statement look. Check out twelve bikini styles perfect for a day out in the sun. Don't be afraid to try a new style, because fashion is all about change. Don't wear the same bikini style you were wearing ten years ago. Make it modern! 
So get ready to take note as you dream of summer with these twelve different bikini styles. From the tankini to the bandeau silhouette, there's plenty of options.
•    Bandeaukini/Strapless Bikini
•    Multi-String Bikini
•    String Bikini
•    Microkini
•    Tankini
•    High Neck Bikini
•    Trikini
•    Sling Bikini
•    Skirtini
•    High-Wasted Bikini
•    Fringe Bikini
•    Flounce Bikini
Influence of Bikini Models
Did you find your favorite bikini style yet? You may want to try different looks this swimsuit season. When it comes to bikini styles, the industry relies on fashion models for inspiration. Many brands have even named swimsuits after famous supermodels. Faces with millions of Instagram followers can easily cause an uptick in sales and buys. But don't just depend on a model to buy a bikini. Think of the silhouette that will flatter your shape and make you look the best. If you have a small bust, a ruffle bikini may be the best style for you since it will give an illusion of more chest. For those with a larger bust, a tankini style will give you more support and flatter the chest. No matter the case, look for something you're comfortable with.