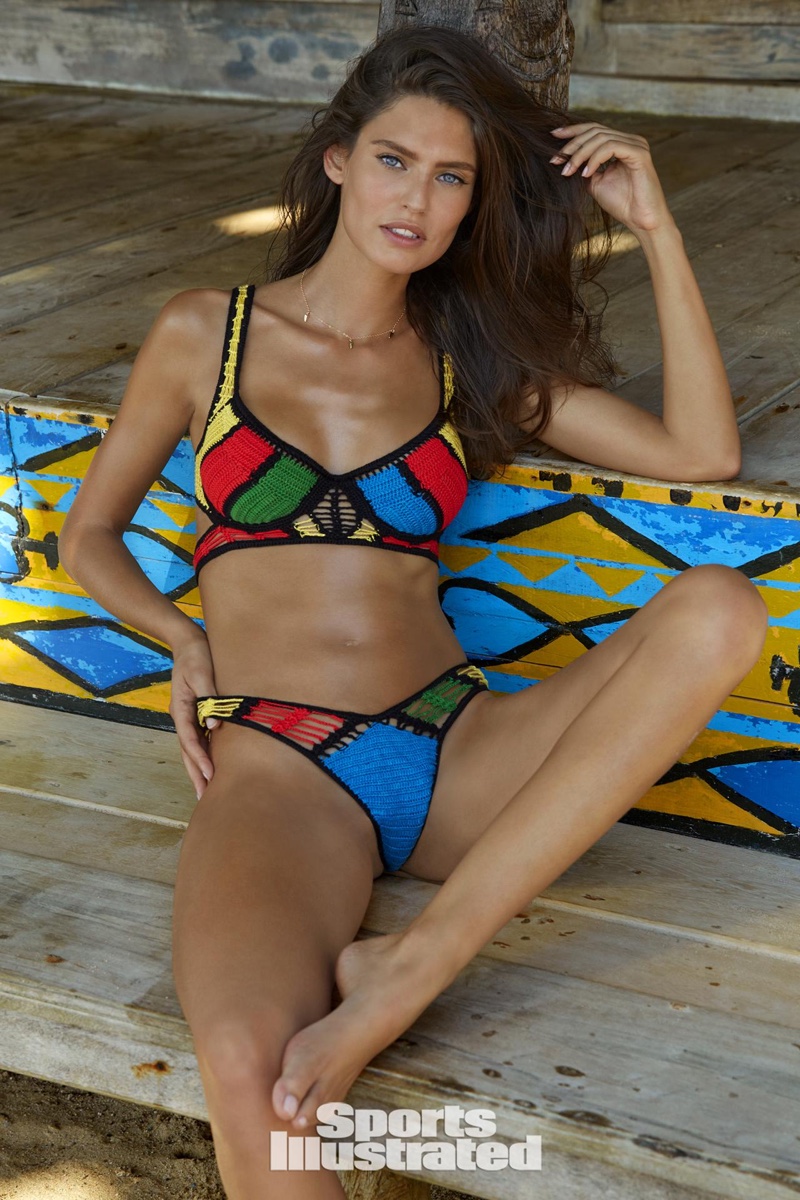 Named one of Sports Illustrated Swimsuit Issue's 2017 Rookies, Bianca Balti brings her own unique brand of Italian bombshell to the iconic publication. The beauty has modeled for high fashion brands including L'Oreal, Dolce & Gabbana and Dior. Posing for the men's magazine introduces the brunette to a whole new audience. For her shoot, Bianca posed on Sumba Island in sun-drenched images captured by James Macari.
And just today, Bianca was announced as the Rookie of the Year! The title has gone to models like Kate Upton, Chrissy Teigen and Sara Sampaio. Recently, FGR got the opportunity to interview the model. Bianca told us about modeling for SI for the first time, being a mom of two, which Sports Illustrated beauty she looks up to and more!
Christie Brinkley is definitely the Sports Illustrated model I look up too most. I have now set a new goal in my life–being as beautiful and wonderful as she is when I'm in my 60s.
What is it like being a Sports Illustrated Swimsuit Rookie? How is different from your other career moves?
Being a SI Rookie is very exciting! The Sports Illustrated Swim Issue is such an iconic magazine and I have been dreaming to be a part of it. Sports Illustrated Swim is another amazing accomplishment I get to add to the list. I'm so proud of every single step of my career. SI swimsuit puts me in front of a different audience, making me more approachable and I love that!
What was the experience like on set for Sports Illustrated?
Being on set for Sports Illustrated was one of the best experience at one of the most unbelievable locations (Nihiwatu Resort in Sumba Island) with amazing people. Everyone involved was super kind, fun and very supportive. I had the opportunity to work with incredibly talented professionals, hair best make up, styling and of course, the photographers!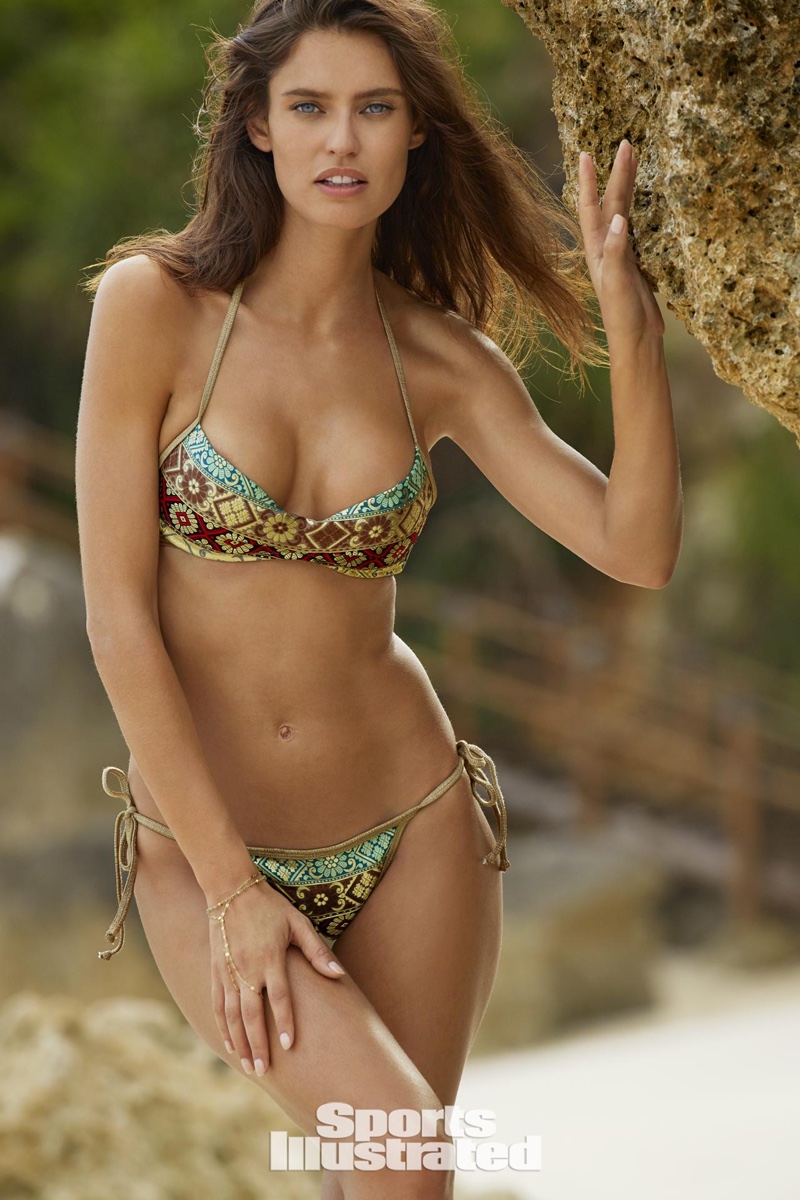 Did you do anything special to prepare for the shoot? Such as a specific diet or workout plan?
I didn't do anything super specific, I try to stay healthy all year round. But I think [it's just about] regularly working out and drinking lots of water. It also helps that I was breast feeding leading up to the shoot.
Are there any Sports Illustrated models of the past or present that you look up to?
Christie Brinkley is definitely the SI model I look up to most. I have now set a new goal in my life–being as beautiful and wonderful as she is when I'm in my 60s.
How did you get your start in modeling?
I grew up in Lodi and moved to Milan to study at a university. I was looking to make money so I began working in a supermarket. My employer told me I was wasting my talent there and I should see Bruno Pauletta, a model agent in Milan. My mom was with me that day and pushed me to give it a try. A couple of weeks later I was on my first cover and a couple of months after that, I signed an exclusive contract with Dolce & Gabbana.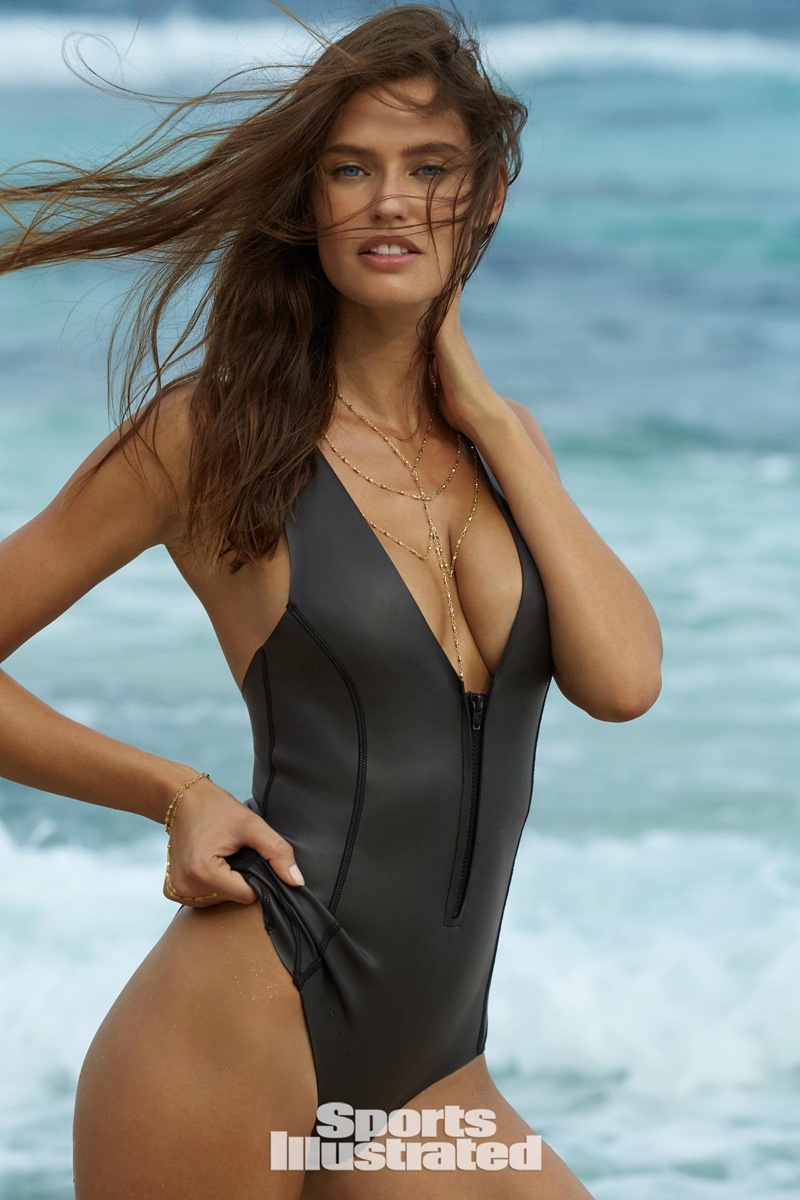 What would you do if you weren't a model?
Modeling was always a passion I had, so I'm not sure what else I would do professionally, but I would surely be a mother.
What is it like being a mom of two?
Being a mom of two while modeling makes me feel like I'm the luckiest babe in the whole world. I not only have the best job, but also the dream family! How blessed I am that when I come back from work, my daughters run to me saying they missed me?!?
Please note this interview was conducted before Bianca Balti was announced as the Rookie of the Year.