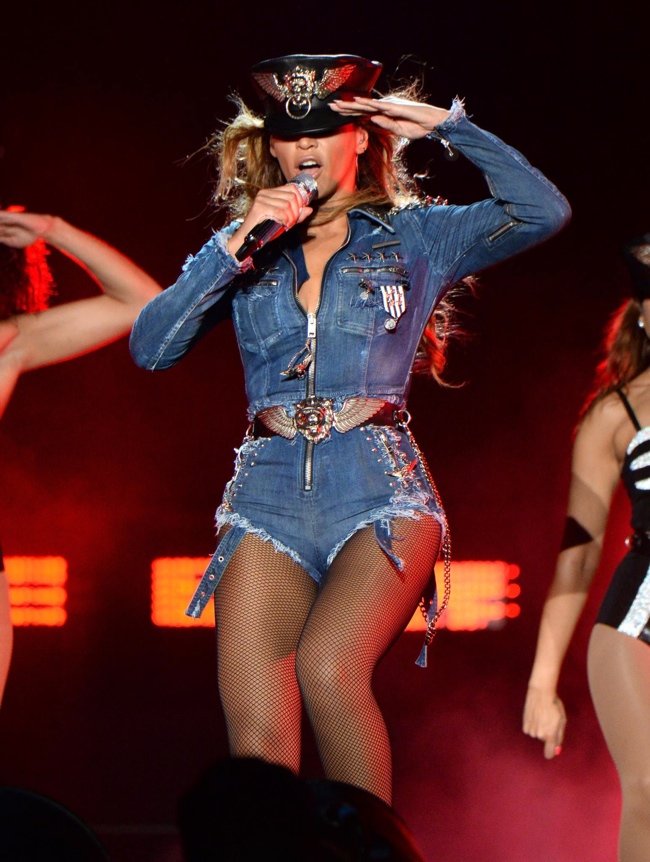 She may be one of the biggest stars in the world, but according to the New York Times, Beyonce is not a style icon. Fashion director Vanessa Friedman came to the conclusion after the news was revealed that Beyonce would have a fashion exhibition dedicated to her in the Rock and Roll Hall of Fame's "Legends of Rock" section. Friedman notes that despite her millions of followers on Facebook and Twitter and sold out "On the Run" tours, she has yet to start any fashion movements unlike her peer Rihanna who won the CFDA Fashion Icon award earlier this year. She even points out that her fashion brand House of Dereon has been put on hold when compared to the success of other celebrity designed brands like Victoria Beckham or Jessica Simpson.
However, one thing Beyonce is according to the writer, is a cultural icon. Her surprise iTunes album sold over 1 million copies in less than a week and she has been working in the music industry since the late 90s.
Can one become an icon without influencing fashion?