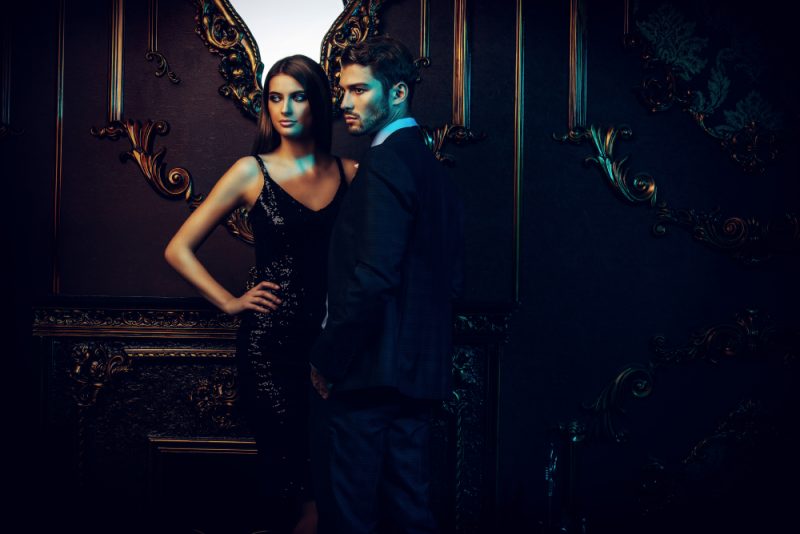 Ever since they first appeared in the 18th century, casinos were known as elegant venues with strict dress codes and principles. Back in the day, noblemen and women attending casinos used to wear extravagant suits or gowns. Imposing a specific dress code allowed casinos to set certain standards and only attract wealthy players.
Fashion changed tremendously just in the last century alone, but this did not stop casinos from continuing imposing dress codes for their clients. Women dresses became more figure-hugging, and men suits became more comfortable to wear, but casino outfit standards remained the same: you need to look as polished as possible. 
Luckily, if you are not into dressing up, there are several online casinos you can play at, where loungewear is the only dress code. For example, you can play in the Borgata online casino wearing nothing but your pajamas, and that's fine. But if you want to step up your game and dress for success one night, we put together a list of things you should and should not do with your outfit when going to casino night. 
Do: Take into Consideration the Venue
The first thing you need to do when deciding on an outfit for the night is to consider where you are going. This applies no only to casino nights, but to any type of event you are attending. 
The venue is significant, as it tells you which type of event you will be attending. Does it happen at a newly opened casino in Vegas? Then going for a white tie or cocktail outfit should be enough. Does the event happen at the Casino de Monte Carlo or another glamorous location? Then black-tie is a must.
Dressing accordingly will help you blend, and we all know how important it is to not have all eyes on you when playing. What's more, some casinos won't even let you in if you don't respect the dress code, as it will appear as if you don't respect their legacy. Have you seen Casino Royale? Do you imagine James Bond going into the casino wearing shots and loafers? Not a chance. 
Don't: Dress Like You're a First-time Vegas Tourist
Speaking of shorts and loafers, if you want to be taken seriously, avoid dressing up like you're on your first visit to Vegas, even if you are. Winning is in the attitude, and if you want to be taken seriously, you need to dress for the part. 
Keep away from outfits that look too casual. If you don't feel like dressing up and the location does not ask for formal wear, choose a pair of pants and a white shirt, or even a t-shirt with a suit coat over. The point is not to look like you've just come from the beach or the grocery shop.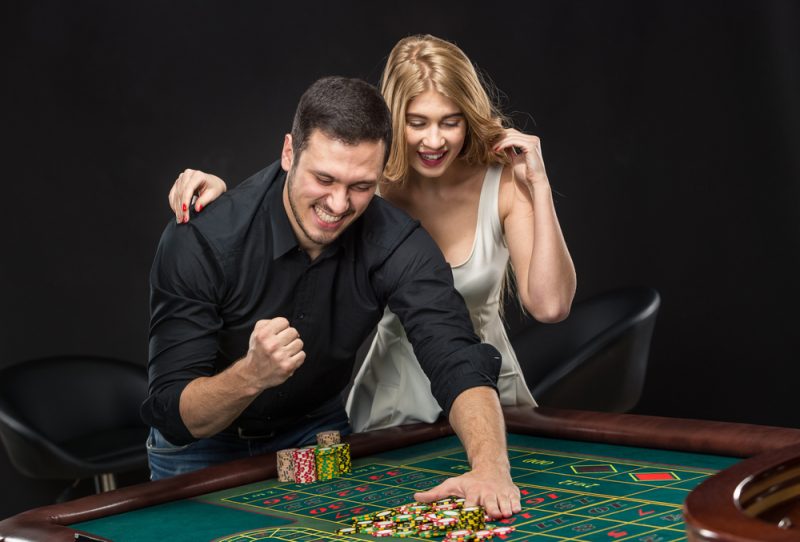 Do: Learn the Basic Dress Codes
A lot of casinos require specific dress codes. If you receive a formal invitation, the dress code should be mentioned in the details. If not, or if you are attending a regular night, do some research to see if they usually require a dress code. Usually, it should be one of the following:
White-tie – the most formal dress code, white tie requires a full dress suit word over a white shirt, accessorized with a bowtie for men, and an evening dress for women. 
Black-tie – a bit less formal than a white tie, a black-tie requires a suit or a tuxedo for men, paired with a tie and some evening shoes, while the ladies are required to wear an evening dress. 
Semi-formal wear – for women, semi-formal wear can mean a cocktail dress, a skirt paired with a blouse, or even a tailored suit. Men should be just right wearing a pair of suit pants, paired with a simple shirt, often accessorized with a tie and a vest. 
Smart-casual wear – you will see this as a standard dress code in casinos nowadays. However, casual does not mean ripped jeans and bright colored tops. A pair of slacks paired, a shirt with rolled sleeves, and a pair of loafers or sneakers should make for an appropriate men's outfit. For women, the term translates to casual dresses, as well as skirts or pants paired with a nice top.  
Don't: Ignore Dress Codes When They Are Imposed
I'm going to put it as straight forward as possible: ignoring an imposed dress code is merely rude! If the event organizers asked for a particular dress code, the least you can do is respect it. Sure, you may not feel as comfortable in a full suit as you would in jeans and a t-shirt, but there are some rules of conduct that need to be followed. 
You can always twist and turn the dress code a bit, like men going for a simple, elegant suit instead of a tuxedo for a black-tie event, but if the invitation requires white-tie wear, don't wear a cocktail dress. 
Do: Decide on a Few Go-to Outfits
Sometimes, it's easier to have a few outfits set aside for casino nights, especially if you like to go there regularly. When selecting the outfits, think of the type of activity you will be doing a well. Will you be playing cards in a private room? Then this requires a more polished look. Are you just looking to play a few games of blackjack? Then a smart-casual outfit should be enough. 
Look through your wardrobe and start pairing clothes up to create three to four outfits that you can just grab and get out the door if you are in a hurry. 
Don't: Try Too Much
Being overdressed is just as inappropriate as being underdressed, so make sure you are not trying too much. If the casino requires semi-formal wear, don't go for a full evening gown or a tux with a bowtie. Choose a cocktail dress or a simple suit, and you should blend right in.