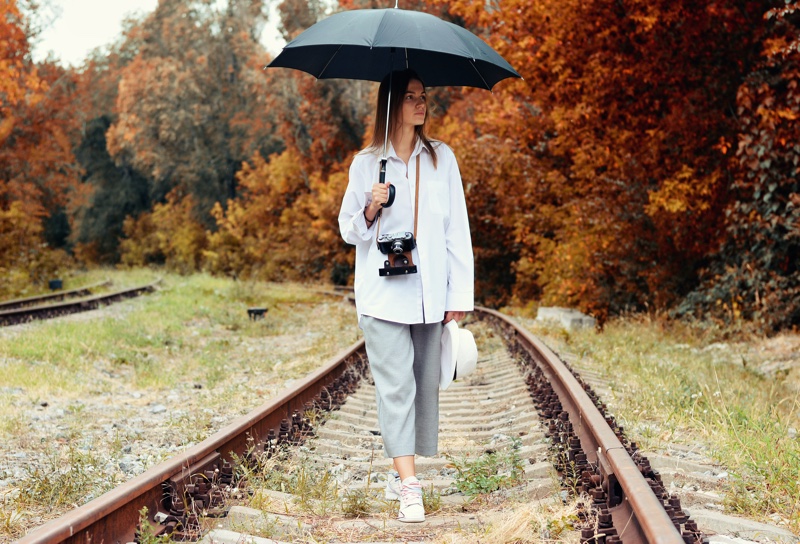 Are you thinking of hitting some walking trails on vacation this fall or winter, or are you just hoping to keep your feet dry while you walk around in the rain and explore? A pair of waterproof shoes for travel is a great way to keep your feet warm and dry in all conditions. Whether you're planning runs through puddles or hiking in the colder months through shallow streams, you'll require a pair of shoes that are comfortable and repel water well.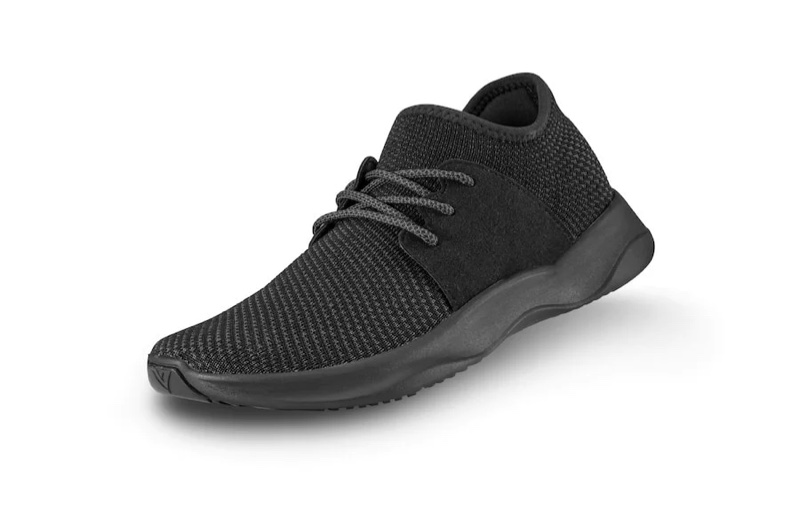 Vessi Everyday Classics Waterproof Sneakers
If you want a pair of sneakers that you can easily clean off after a muddy walk and wear to work the next day, then the Vessi Everyday Classic sneakers are a fantastic choice. With enhanced durability and added arch support, they are perfect for everyday wear, traveling, jogging, walking, and more.
The shoes are made from 100% waterproof materials rather than simply having a waterproof coating, and they're also breathable to keep your feet cool and comfortable no matter where you're exploring. They are incredibly lightweight – much easier to wear compared to chunky rain boots – and what's even better is that they're made from completely vegan, cruelty-free materials.
Whether you are exploring a new country, walking the dog, walking to work in the rain, or just want a comfortable, all-round pair of shoes that can easily be worn on road trips, flights, and everywhere else, Vessi has the perfect comfortable waterproof sneaker for everybody. These everyday knit sneakers are not only immensely comfortable for travel, but they also look fantastic and can easily be paired with a huge range of outfits.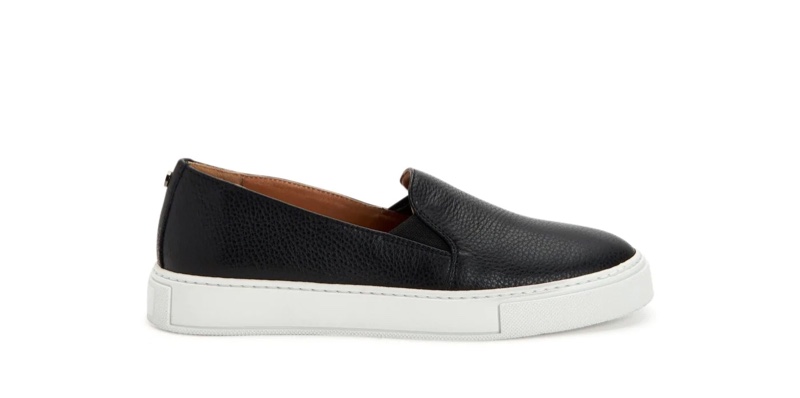 Aquatalia Onida Weatherproof Slip-On Sneaker
A slip-on sneaker that molds to your feet and gets comfortable as you wear it more over time, these shoes from Aquatalia are designed to make traveling, walking, and exploring a breeze. Easy to put on and wear, they feature python-embossed leather uppers and elastic side panels.
The insoles are easy to remove, and the sole is hand-stitched and seriously sturdy, providing a very comfortable and supportive fit. The water-resistant finish will help to keep your feet dry, whatever the weather. As stylish as they are practical, they work just as well for a casual lunch outfit as they do when you're exploring somewhere new on vacation.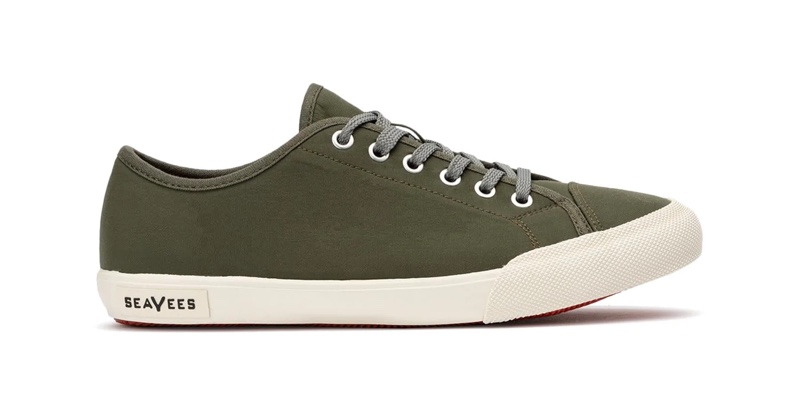 SeaVees 08/61 Army Issue Low Nylon Sneakers
If you love wearing classic canvas sneakers, then you are really going to enjoy this sturdier and more water-repellent version. While they might look like your everyday sneaker, they have been seriously upgraded to withstand all weather thanks to the high-quality, water-resistant nylon. These shoes are great for both traveling and everyday use at home, with a range of excellent functionality features, including a ribbed bottom sole for traction, a durable gum rubber outsole, and a soft, comfortable footbed.
Salomon X Ultra 3 GTX Hiking Shoes
If you're planning a vacation where you are going to be doing a lot of walking, hiking, and exploring, then these shoes are an excellent choice. Designed to support you effortlessly along even the slickest and wettest of hiking paths, they are perfect for unpredictable weather conditions and are easy to wear. These shoes offer top-end constriction, a hybrid sneaker boot made from waterproof leather and high-quality water-resistant mesh.
This keeps all moisture and debris out of the shoe, allowing you to comfortably enjoy all kinds of outdoor activities for hours while you are traveling. They boast a wide range of impressive extra features, too, like padded collars and tongues, protective toe caps, and a breathable mesh lining, along with ultra-rugged traction.
Simari Sports Water Shoes
Ideal when you know you are going to be surfing in an area with a rocky floor or spending a lot of time walking across rocky beaches, these water shoes are designed for sport. They are stretchy and made from a soft material with a thick, supportive sole. They fit snugly to your feet and are form-fitting, molding to your anatomy for the ultimate comfort.
If you're looking for shoes to wear at the beach when you are traveling that are neither too snug nor too loose, these are a fantastic choice. They can also be used for hiking and general walking, although if you plan to do this, it might be a worthwhile idea to wear them around the house for a while first to break the material in and avoid blisters.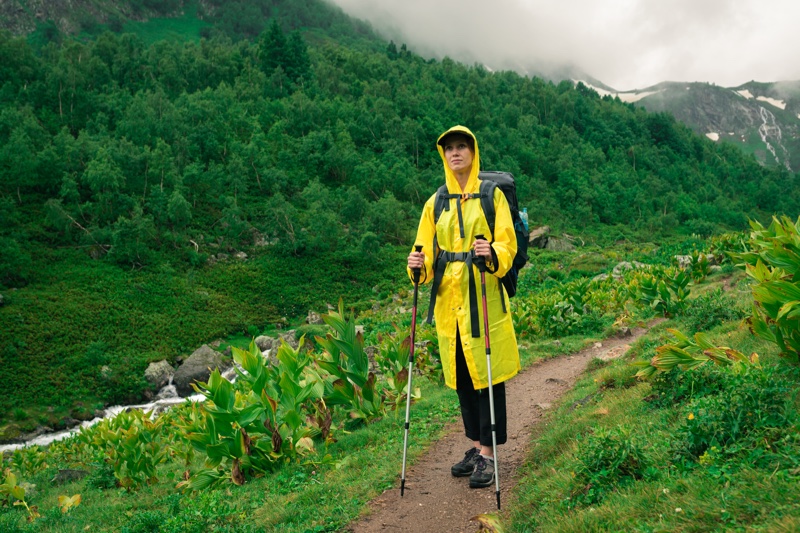 What to Know Before You Buy
Before buying a pair of waterproof shoes for travel, there are a few things to consider to help you make the right choice for your needs.
The Difference Between Waterproof and Water-Resistant
Shoes and clothing that are water-resistant have the ability to repel water temporarily. In the case of shoes, this type of material is a good choice for activities where there is a chance that your feet might get slightly wet. On the other hand, if you're going to be in the sea, wading through streams, or walking through puddles, then you'll need proper waterproof shoes that are designed to make sure that your feet stay completely dry, even after wearing them for hours in wet conditions.
Make Sure You're Comfortable
When shopping for waterproof shoes for travel, aesthetics might be a little bit important, but the main thing to focus on is your comfort level. While there are lots of stylish options on the market, you will be grateful for shoes that offer a lot of comfortable features such as arch support, sufficient cushioning, good traction, and the ability to repel water.
Caring for Your Waterproof Shoes
Once you have found the right waterproof shoes for you, it's important to know how to care for them to keep the waterproof qualities intact. Make sure that you rinse them lightly after each wear and use cleaning products that are designed for waterproof shoes if they need a deeper cleaning. Make sure that the laces are removed before you clean, and apply a waterproof spray to your shoes around once a year or more, depending on how often you wear them.
No matter where you are traveling, waterproof shoes will keep your feet comfortable and dry as you explore.