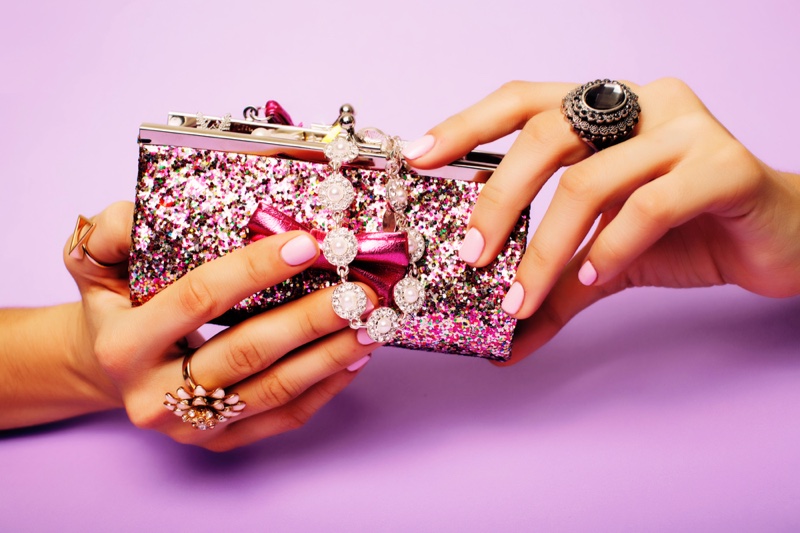 Traveling with your jewelry is an incredible way to stay stylish and accessorize your look without having to carry dozens of outfits. However, you find it hard keeping your items organized inside the bag without getting tangled.
Check out these amazing hacks for traveling with your necklaces, bracelets, earrings, and rings. The good news is that you don't need to purchase anything since most of them can readily be found in your house.
Fasten Them With a Paperclip
This is an incredible jewelry hack, which can help you to wear your bracelet. Get a sizeable paperclip and unfold it in such a way that it forms an S shape. Connect one end to your bracelet's jump ring and hold the opposite end on the S using your fingers. With your other hand, wrap the bracelet around to tighten it.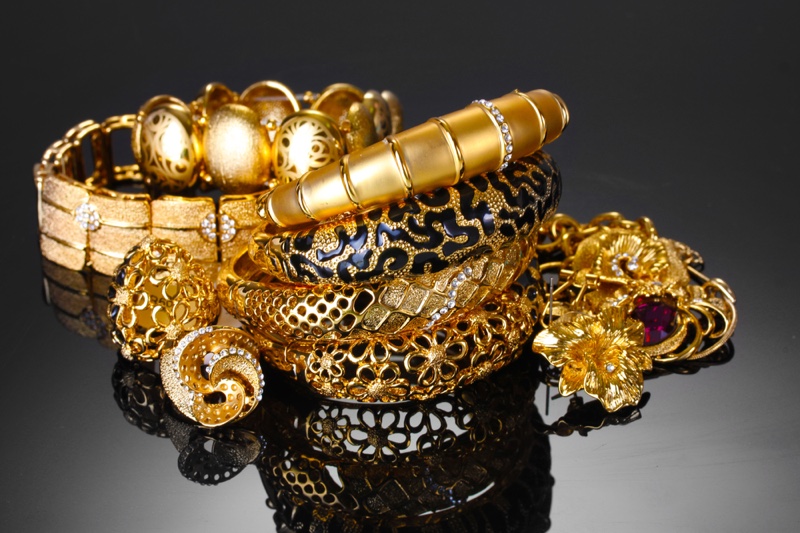 Store Your Jewelry Behind Artwork
You could as well opt to build hidden jewelry storage into one of your master bedroom's walls. This in-built safe is secure and tamper-proof. Plus, it offers an incredible way to store those classic jewelry pieces, photo frames, as well as mirrors.
Instead of utilizing a ring pillow, you could as well take can old journals carved out pages featuring an x-acto knife and glue them together. Then put your rings inside- it really works. Not only this convenient for use at a wedding, but it's also an incredible place to keep your rings plus other jewelry.
Buttons Make Great Earring Holders
Did you know that those extra buttons which come with your sweaters can be converted into a classic jewelry hack? Well, it's pretty simple. When utilized appropriately, they can create an amazing place holder for your earrings. Whether you keep the buttons within a travel bag or put them within your jewelry armoire, they offer a great way to prevent loss.
Ice Cube Trays Are Incredible
Another brilliant idea for storing your jewelry is to keep them inside some ice cube trays. You could even opt for old egg cartons. They're attractive and will help you save substantial amounts of money.
Mint tin Containers
Save those Tic Tacs plus Altoids containers once you're done using them. They offer an excellent way of storing jewelry, especially when a cotton ball is included to offer extra protection.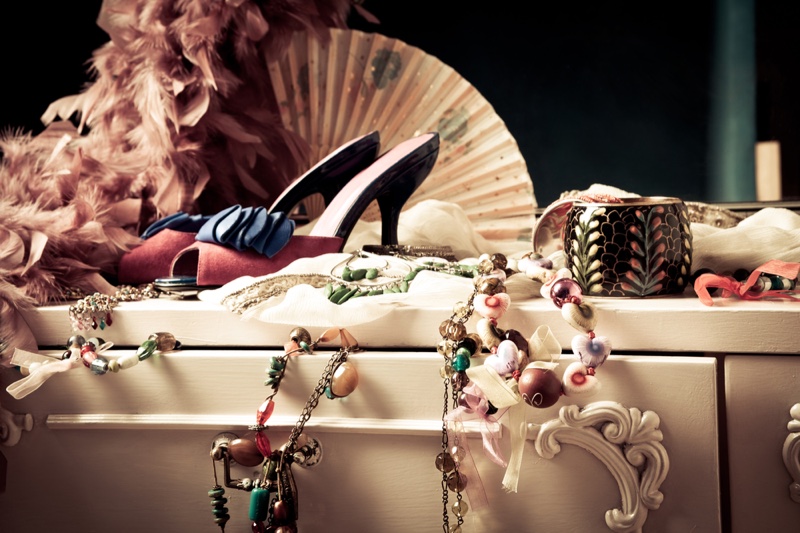 Hard Sided Cases
While they may occupy more space, cases such as Caracaise that look exactly like a briefcase featuring foam cushioning can fully protect your jewelry items. They also come with small compartments for keeping your earrings.
Drawstring Pouches
You could also opt to purchase a drawstring pouch or make it yourself. This makes it possible for you to store all your jewelry items on a circular piece of fabric that has strings that pull it into an attractive pouch. It's perfectly suited for everything, except necklaces.
Use O-Rings To Create Unique Storages
Metal ring clips that are commonly used for crafts, as well as school projects, can also make amazing storage areas for rings, necklaces, and bracelets. All you need is to open it, slip your items on, and then pack. Use straws to prevent your necklaces from tangling.
Plastic Straws
Utilizing plastic straws can help prevent your priceless necklaces from getting tangled. All you need is to thread one side of your chain through a drinking straw and connect at the other end. This keeps it rigid and tangle-free.
Cling Wrap for Your Necklaces
Ideal for necklaces, this strategy can significantly prevent tangling. All your items are lied out on a single piece of the 'Press N Seal' style, after which they're pressed together while ensuring that they're some space left between them.
Wondering how to get a cling wrap? Well, they're readily available in various grocery stores, but you can also roll it by yourself. A travel jewelry roll plays a significant role in keeping your items organized and safe. And Nelson Coleman Jewelers is the ultimate destination for finding this remarkable jewelry roll.
Ziploc Bags
If you own several bags, store one item in each bag while making sure that the end of the necklace is zipped in the top. On the other hand, rings plus earrings can be kept inside the bags together.
Washcloth Plus Rubber Bands
Though simple, this idea really works like magic. Take a washcloth and place your necklaces on it, while allowing some space between them. Then roll the items lengthwise and fold halfway, adding rubber bands on each end. This ensures that your necklaces are kept secure and therefore can't fall or get lost.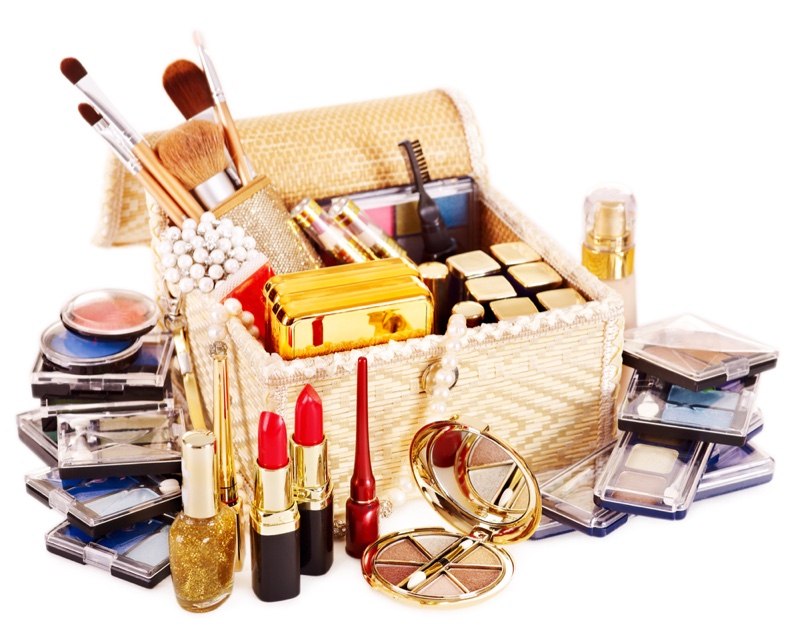 Try Erasers
Find a clear plastic container featuring removable compartments. Store your bracelets, rings, and earrings inside it. This will protect everything, especially now that you're planning to travel.
Styrofoam Plate
Stick your earrings through a Styrofoam plate and then throw it into your suitcase. This is particularly suited for studs as well as dangling earrings.
Even more, you can give contact cases a try. They work for almost everything, including small earrings. Utilize a container that you no longer need for other tasks.
Key Take Away
Did you know that it's possible to clean dirty gold jewelry at home? Take a few drops of mild dish detergent and mix with club soda. Allow the jewelry to the site inside the solution for about 10 to 20 minutes. If necessary, scrub away grime using a soft-bristled toothbrush. Once you're done, pat dry with a lint-free cloth.
Sprinkling baby powder on an entangled chain can help untangle it. But be keen not to apply too much, as you may end up having the extra work of wiping out the powder from the chain's crevices. Once you're done applying the powder and trying to pull it apart gently, utilize a pin to complete the job.
The Bottom-Line
When it comes to storing jewelry, there are countless hacks to choose from. And the good news is that they're all simple and affordable. From Ziploc bags, drinking straws, Styrofoam plate to ice cube trays and much more.