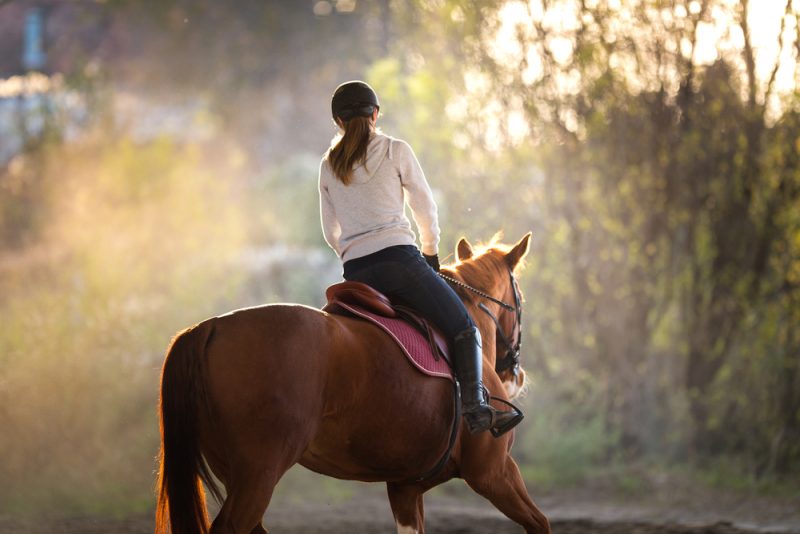 The United Kingdom is one of the most memorable scenes for horseback riding in the entire world. From its esteemed riding schools to its many picturesque trails, if you love horseback riding, then there is nowhere better to be. Binish Qureshi is an entrepreneur, real estate developer, mother, and investor based in Virginia Water, United Kingdom. Born in Karachi, Pakistan, Qureshi and her family moved to England at a young age. 
Qureshi is the founder and director of FJ Corporation Ltd. and a dedicated mother of four. When she's not busy working, Binish and her daughters love to spend time together riding. Here are four of their favorite destinations in the U.K. that you should consider for your next family riding trip.
1. Northfield Farm Riding and Trekking Centre, Peak District
According to Binish Qureshi, Northfield Farm Riding and Trekking Centre in the picturesque Peak District is one of the best spots to go horse riding in the country. The centre has been around for over 40 years and caters to riders of all abilities, from beginners to experienced competition riders. Rides vary in length, with the most popular being their two-hour trek. This trip takes visitors down the old horse pack trails to Three Shrines Head, a hillside spot in the Staffordshire Moorlands. Three Shrines Head is the spot where the three counties of Cheshire, Staffordshire, and Derbyshire meet. Overall, Binish Qureshi claims that there is no better way to explore this beautiful natural area than by horseback.
2. Murthwaite Green Trekking Centre, Lake District
If you're heading to Cumbria for a vacation, then Qureshi urges you to stop at the Murthwaite Green Trekking Centre for a visit. This Lake District riding locale is only a short distance from the beach, nestled in the small village of Silecroft. The centre is family-run and was established in 2002 by Cathy and Paul Wrigley. It offers horse and pony rides through the countryside, as well as on the beach. Silecroft Beach is ideally suited to a leisurely ride owing to its shallow waters and five miles of golden sand. Beach rides are available for riders of all levels; however, only experienced riders will be allowed to gallop through the crashing waves. A word of warning from Binish Qureshi: if you opt for the beach trail, be sure to bring a change of clothes as you're guaranteed to get wet as you traverse the shallows!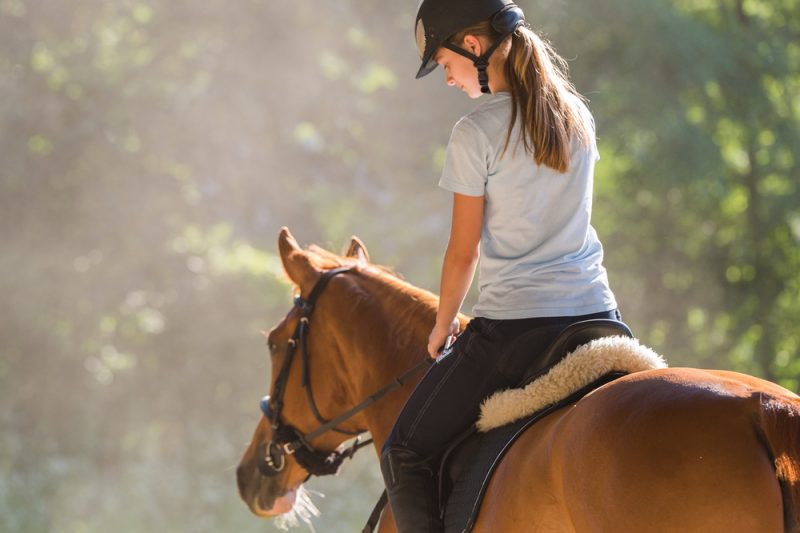 3. Kilnsey Trekking & Riding Centre, Yorkshire Dales
Binish Qureshi considers the Kilnsey Trekking & Riding Centre in the quaint town of Skipton to be one of her favorite spots to go horseback riding in the United Kingdom. The centre offers both horse riding treks and riding stables, making it one of the best places for horseback riding in all of Yorkshire. The Yorkshire Dales is a region known for its rolling hills and green valleys, and that is precisely what you get at Kilnsey Trekking & Riding Centre. There are rides to suit all experience levels, and no matter which you choose, you are guaranteed to pass through a variety of moorland, farmland, and country lanes on your trek. You can also expect to see the remains of historic lead mines in Grassington. Beyond trail rides, the Kilnsey Trekking & Riding Centre also offers lessons from BHS Qualified Instructors and guided horse-riding holidays that span two full days.
4. Killiechronan Pony Trekking, Isle of Mull
Have you ever wanted to ride a highland pony? Now it is your chance! Binish Qureshi states that riding at Killiechronan Pony Trekking on the Isle of Mull is a once in a lifetime experience. Riders of all levels are welcome here, even on the longer treks. Instead, what's important is your physical fitness and balance. Expect to travel all over the island, through hills and even across the water during low tide. Binish Qureshi shares that you will be treated to 360-degree views of nature for almost the entire duration of the trip. Also, while on the trail, keep an eye out for incredible native wildlife, such as shore otters, golden eagles, and fallow deer, which call the Isle of Mull their home.
Binish Qureshi concludes that horseback riding is one of the most excellent ways to experience the countryside of the United Kingdom. With various tours around the islands, adventure is waiting for you.