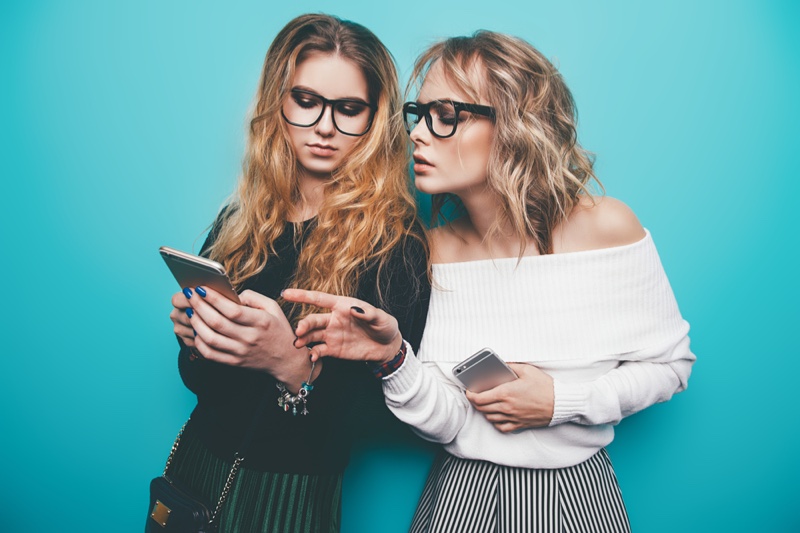 Sometimes you need just a little inspiration and a confidence boost, and what better way towards it than fashion? Fashion comes in many styles, and finding one that matches your tastes can be really difficult if you don't know what to look for.
Thankfully, the internet is at your service, thus there are many places to take inspiration from, one of them being the popular social media platform, Instagram. Various models have taken over it, blessing people's timelines with a touch of creativity and beauty. Do you need some inspiration? Then make sure to follow one or more of these fashion accounts:
1.
Gala Gonzalez
If you're not new in the fashion world, then Gala Gonzalez might sound familiar to you. As being the top fashion Instagram influencer behind Amlul, she's surely a very inspirational person to follow. When finding an outfit for the next week's event seems the hardest task in the world, her posts may help you find something that would make others turn their heads to look at you.
Gala Gonzalez usually posts a lot of photos of her daily looks, which is why she's going to be a continuous source when you need it the most. In addition, she posts behind-the-scenes looks at Fashion week and other fashion shows. Therefore, finding a good outfit for yourself is going to be much easier.
2.
Mimi Wade
A throwback to the old times is always welcomed, as it brings you many memories back, making you feel nostalgic. With that being said, if this is what you're into, Mimi Wade has it for you. Her collections are inspired by the vintage imagery, giving her something unique. Unless you want fashion accounts to start using KENJI or other bots to get followers, you should think about supporting them, while you get inspirational content in return.
3.
Olivia Smith
When you want to be in time with finding out the latest deals, you look for accounts that bring you the news before you're even able to find out. Olivia Smith could give you a hand with that in terms of fashion, because she posts the newest items to be hitting the site. Besides, you will also be blessed to see her beautiful smile, mixed with gorgeous outfits.
4.
Peepy and Mother Lee
When humor is added, everything becomes better, and people are more drawn to you. This is proven by Peepy and Mother Lee, who are a fashion journalist and his mother. Not only they dress extravagantly and could give you some fun ideas, but they also create a lot of hilarious fashion memes. As such, why not be inspired while laughing until your cheeks hurt?
Final Thoughts
In moments when you end up being late for events because you spent too much time looking for an outfit, some inspiration doesn't do any harm. Any of the fashion accounts presented above could just give you the right clothing idea.
Moreover, if you're looking to gain some followers to show your own outfits to at the same time, Upleap might help you with it.