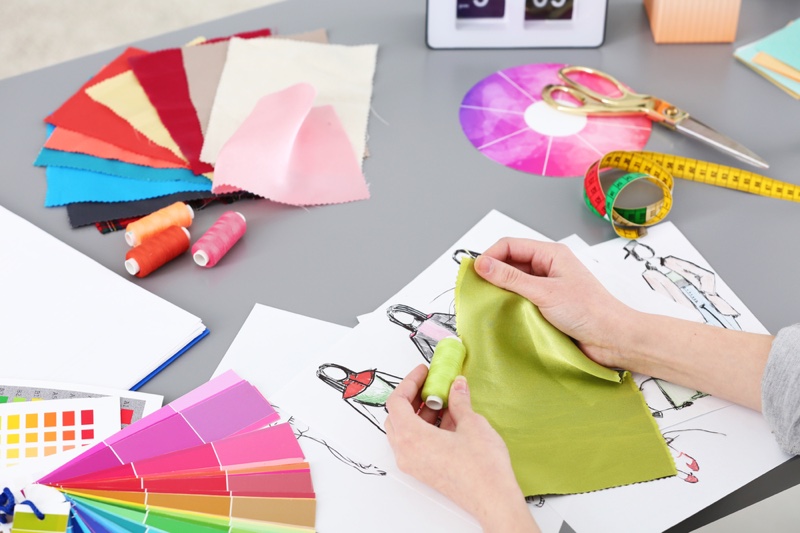 The right kind of fabric can make or break the look of a garment after its creation is complete. Therefore you must take your time when it comes to choosing the best fabrics if you want great looking fashionable clothing.
So, which are the best fabric by the yard for fashionable clothing? Here are some great suggestions outlined below.
1.
Cotton Fabric
Cotton is a natural woven fabric that is one of the best to make clothes with. It is a breathable fabric that is perfect for wearing during hot temperatures. It is therefore perfect for making fashionable summer clothes that are not only durable but easy to maintain.
Sewing with cotton is easy compared to other types of fabrics. Runs your hands across the cotton fabric surface to ensure that you are getting the best cotton. When the surface feels smooth, then that is a good sign, it means the cotton is the best. However, if you run your hands-on cotton fabric and it feels starched and anything else apart from smooth then it isn't good cotton. For the fashionable dress to look elegant and perfect, it is best to apply the best finishing touches to avoid any wrinkles from appearing and making the outfit look anything but fashionable.
2.
Silk
If you are shopping for beautiful fabric with a luxurious feel to it, then silk should be your choice. It is smooth and has this unique luster that is very eye-catching. It is the perfect fabric for making fashionable dresses with the best silk fabrics for dressmaking being medium weight silk, silk charmeuse, and silk dupioni. Like with all fashionable designer dresses made from silk they have to be dry cleaned with the right conditions. As much as it requires work to maintain, it is worth wearing, because a fashionable silk dress is a definite head-turner. It is a difficult fabric to sew, but it is worth it when you stand back and look at the beautiful result (read elegant dress).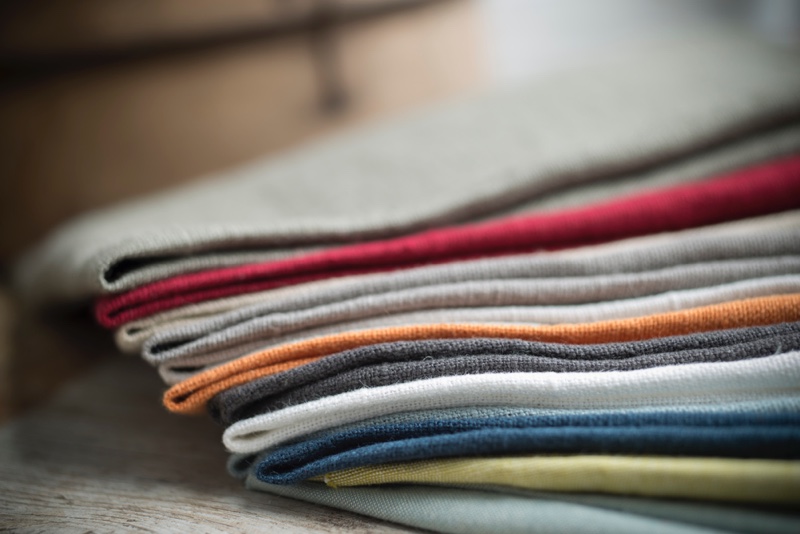 3.
Linen
Linen fabric has been used for centuries and is often referred to as the richer cousin of the cotton fabric. All the lovely qualities of cotton are in linen alongside the other elegant and cool original aspects it has on its own. As you buy linen to create fashionable dresses, keep in mind that it wrinkles easily and hardly drapes on the body like many fabrics do because it is a little stiff and crispy. However good quality linen will always be soft for you to make the best dress and it does indeed make the a great dress like ones produced by Rosio; a USA-based wholesale women's clothing supplier.
4.
Satin
Satin is another lovely material for making fashionable clothing, thanks to its luxurious feel. It is the best material for making occasion wear such as wedding and gala event dresses.  There are various weights of the satin fabric and if you decide to choose a thicker weight of satin, you can make structured garments. Satin is a difficult fabric to sew with because the seams are usually wonky and if you are not careful, the sewing machine might eat the fabric and the needle might pucker the surface. However, since the fabric is so beautiful, all the problems with sewing are totally worth it in the end.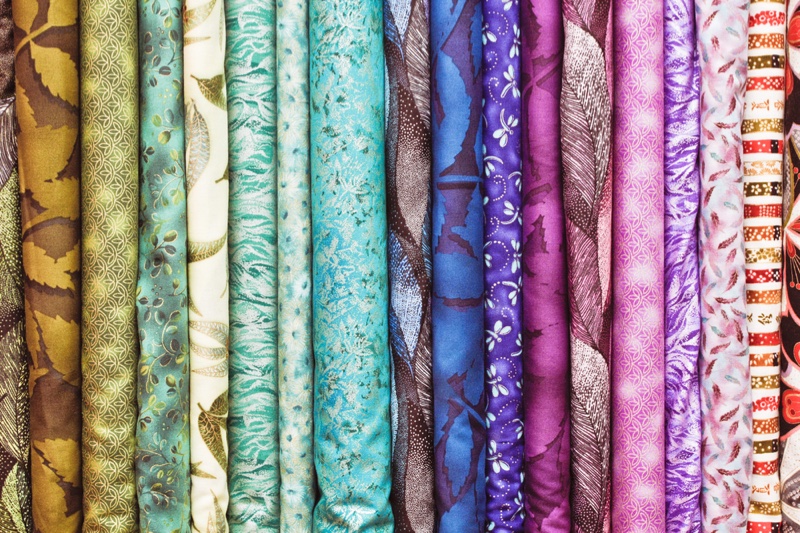 5.
Polyester
Not many will consider polyester fabric is ideal for fashionable clothing but for those who truly understand this synthetic fabric, they can create the most beautiful dress ever. Polyester has some unique qualities such as great drape, adequate stretch, ease of maintenance and its amazing resistance to mildew and moth. This is the best fabric especially if you want to make a dress with pleats. Nothing makes good pleats like polyester. The moment you make pleats on a dress and iron them with adequate heat, then polyester will retain those pleats for you.  You will know if you have low-quality polyester when cut threads develop on the surface of the fabric after a few washes. Great quality polyester doesn't react that way to a couple of washes. So always go for the best quality because if you are going to create a beautiful polyester dress it will be worn a couple of times and require multiple washes.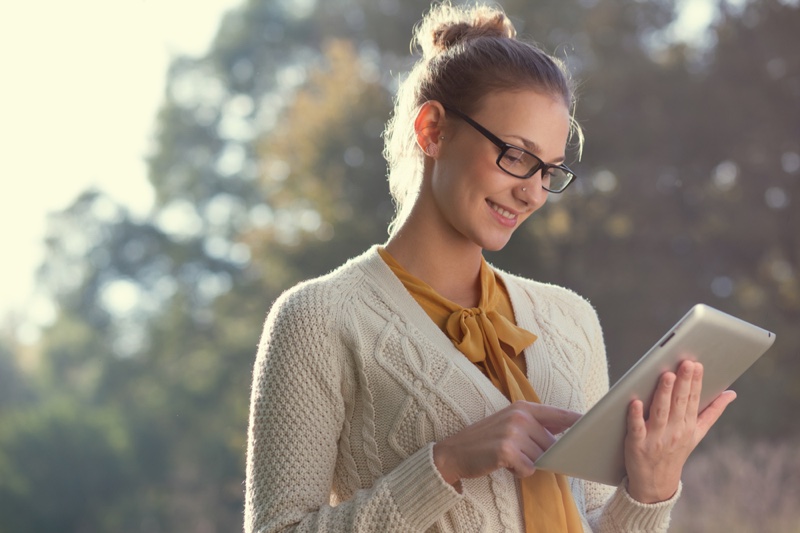 6.
Knit
Knit is a favorite for many thanks to its stretch, comfortable fit, and drape. If you want to buy quality knit fabric look at the gauge of the fabric. You can find the gauge by counting the stitches across vertical rows. A higher gauge means a fine quality knit fabric while a lower gauge means coarser fabric. It is a little difficult to sew since it requires a special knit needle, but in the end, the lovely dress will always be welcome in any fashionista's wardrobe.
7.
Wool
Wool fabric comes in two types. There is, of course, the coarse wool that is usually used to make blankets and rugs and there is the finer softer wool that can make very beautiful and fashionable attire. If you want the best woolen dress, consider only soft fine wool fabric which also doesn't come cheap. Still, the softness and elegance of the finest wool are usually worth the price.
8.
Rayon
You want to create a light and flowy fashionable dress then rayon is your choice. The beautiful way that it drapes on the body is the main reason why you see rayon on the windows of fashion stores. It is the ideal fabric for making beautiful dresses, lovely blouses, skirts, soft pants and so on. Rayon Challis is the best fabric to consider when buying rayon fabric because it is smooth and drapes on the body beautifully.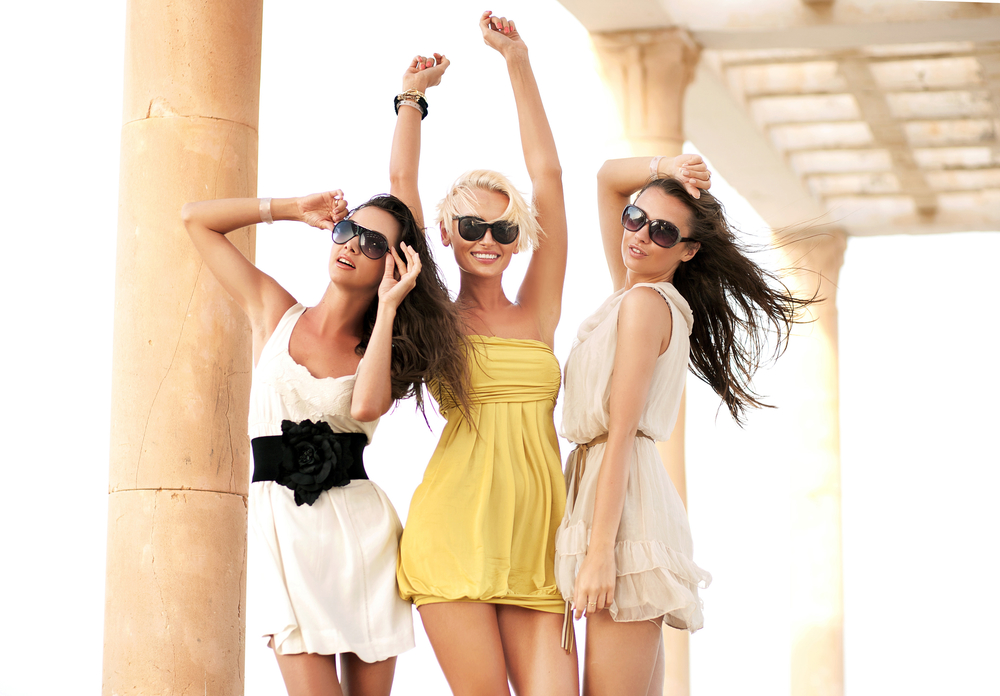 9.
Blends
First, when fabric fibers are blended, the resulting fabric is usually of greater quality compared to the original fabrics. Blended fabrics are currently favoriting in the fashion world when it comes to fashionable dressmaking. Most of these blend fabrics are affordable and create the best dresses in the fashion industry. Consider blends such as linen and cotton, cotton and polyester, viscose and polyester and so on. When a blend has the perfect material it eventually becomes the best dress.
10.
Lace
To create feminine and fashionable dresses, lace is your best bet. Often this fabric will need a lining to create a beautiful dress. Most dresses made in lace are usually very beautiful and occasion friendly. Get creative with design to make the best lace dress.
There are more fabrics, but the above should get you started on your journey to creating the most fashionable dresses the fashion world has ever seen.