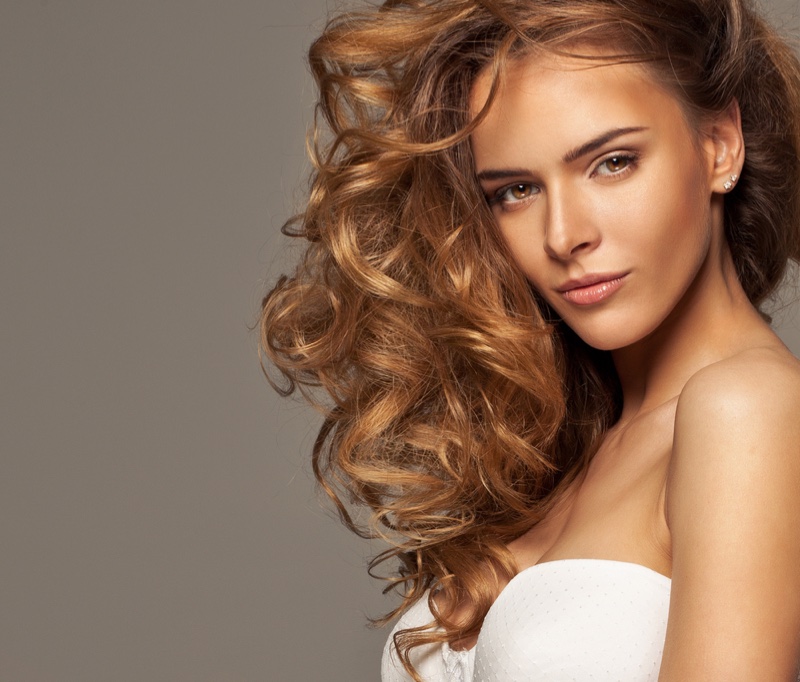 While most people are starting to warm up to the idea of vegan fashion, what about your underwear? It's the first thing you put on every morning, and it's what makes you feel supported throughout the day, but what else does it do for you?
A lot of people are confused at the idea of vegan clothes. You don't eat your clothes, so why would you choose vegan clothing, shoes, or underwear? In fact,
veganism goes beyond what you choose to eat. You don't have to commit to a vegan diet to understand why wearing vegan clothes is a smart choice.
So what is vegan underwear? Vegan underwear is any undergarment that isn't made with any animal products like leather, fur, silks, and so on. You'll be surprised to find just how many animal products are made into clothing, so choosing to opt for natural vegan underwear will open you up to a world of sustainability and health. Here are 7 benefits of wearing vegan underwear.
1. It's Better For Your Body
The underwear you choose does more for your body than look nice. You have to be careful what you're putting against your skin, especially more sensitive areas like your nether regions. In fact, there are studies that show certain types of underwear can lead to vaginal yeast infections, skin irritation, and itching.
The best fabrics for underwear just so happen to be vegan. Natural materials like hemp, bamboo, and cotton are much more breathable, allowing clean air to circulate. These materials also are effective at wicking away moisture, limiting your chance of infection.
2. It's Sustainable
How often have you bought underwear only to have it break on you just a few weeks later? We have busy lifestyles, and we need undies that can keep up. Cheap, synthetic underwear just isn't built to last. In some cases it can feel disposable, and that's not a sustainable way to choose your clothing. It's a much smarter option to invest in high-quality vegan underwear that will last you years or more.
3. Avoid Fast Fashion
We've all slowly been waking up to the horrors of fast fashion. In case you're not aware, fast fashion is the concept of inexpensive brands creating "disposable" fashion that's intended to be trendy at the moment, and then it quickly goes out of style.
This fashion might be cheap, but it comes at a high cost to the environment and workers. Companies are only able to produce cheap clothing so quickly because of their poor production standards. This is a huge problem that's impacting the environment, workers, and the fashion industry alike. When you choose vegan brands, you say no to fast fashion.
4
. Support Women
Speaking of fast fashion, the vast majority of workers hurt by this system are women. Fast fashion is largely a feminist issue. According to the campaign Labour Behind the Label, a startling 80% of garment workers are women between the ages of 18-35. Most of these women have families and are the primary earners.
Their working conditions are unsafe and alarming, and we've seen catastrophe strike before with the collapse of the Rana Plaza factory in Bangladesh leading to over 1,129 deaths. If we want to support women around the globe, we have to stand for ethical fashion.
5. Save Money
Beyond the good you do for the people of the world, you're also helping yourself save money. Sure, it might seem less expensive to purchase that bulk-pack of cheap underwear, but you'll just need to buy it again when it falls apart in the wash in a few wears. It's more expensive upfront to buy sustainable underwear, but it will pay off in the long run.
6. Be Body Positive
Most vegan underwear brands have an important message about body positivity. Unlike big-name retailers, vegan underwear brands don't try to change women's bodies. You won't find painful underwire, excessive padding, or any tricks of the light.
It's all about embracing the body you've been given. Don't worry, you can still find sexy, gorgeous vegan underwear that makes you feel great, but it won't be at the cost of your natural beauty.
7. You'll Be a Mindful Consumer
Last but not least, shopping vegan underwear makes you a more mindful consumer. The more you learn about the harmful effects of fast fashion and the more you do to change these trends in your own life, the better you'll feel about what you wear. We are the change, and it can start right now with your own underwear. What do you have to lose?
Final Thoughts
Change your perspective on vegan underwear. It's not all about going back to nature and ditching the support. Vegan clothing, especially began underwear is a way to promote sustainability, empowerment, and feminism.
This is the easiest way to show your support for the eco-fashion movement. Making the change is easy, and you can do it at your own pace. Once you try vegan underwear, you'll wonder why it hasn't been a part of your life for years.