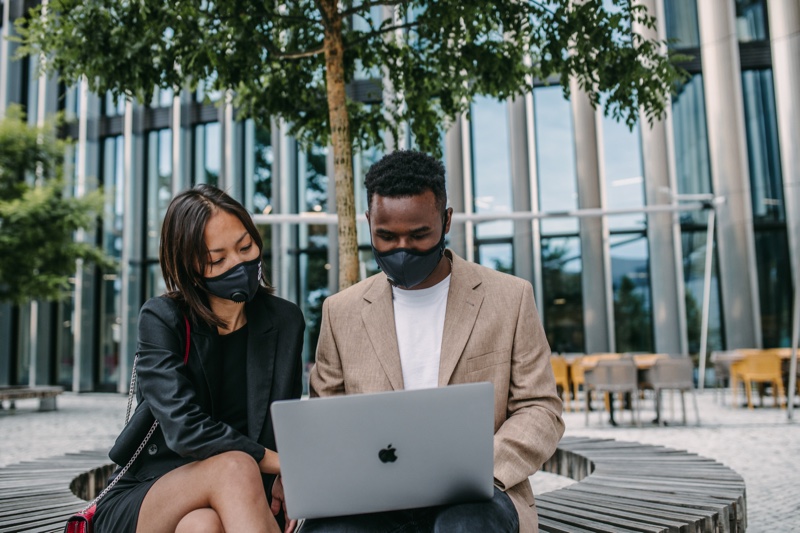 Since face masks became a trending topic, we all want the safest, healthiest, and most beneficial protection for our use. Naturally, we wear them every day for over a year now and right in front of our airways. A wide variety of face masks brought us many options to choose from, like disposable masks, surgical masks, DIY cloth masks, respirators, and so on. For the general public, it is recommended to use these types of masks that have multiple layers of tightly woven, breathable fabric. 
Single-use face masks such as medical masks and respirators with at least FFP2, KN95, or N95 filtration efficiency are usually suggested as the safest protection. The thing is, they are primarily meant for the first-line workers, they are not sustainable, and their appearance isn't that fashionable as well. 
On the flip side, reusable masks are more environmentally friendly and more flexible in their designs. But what about their protection efficiency? And what are the other benefits? Read on to find out more.
Significant benefits of a reusable mask
• It is less harmful to the environment
• Has a longer lifespan
• Very flexible in its design
• Saves you money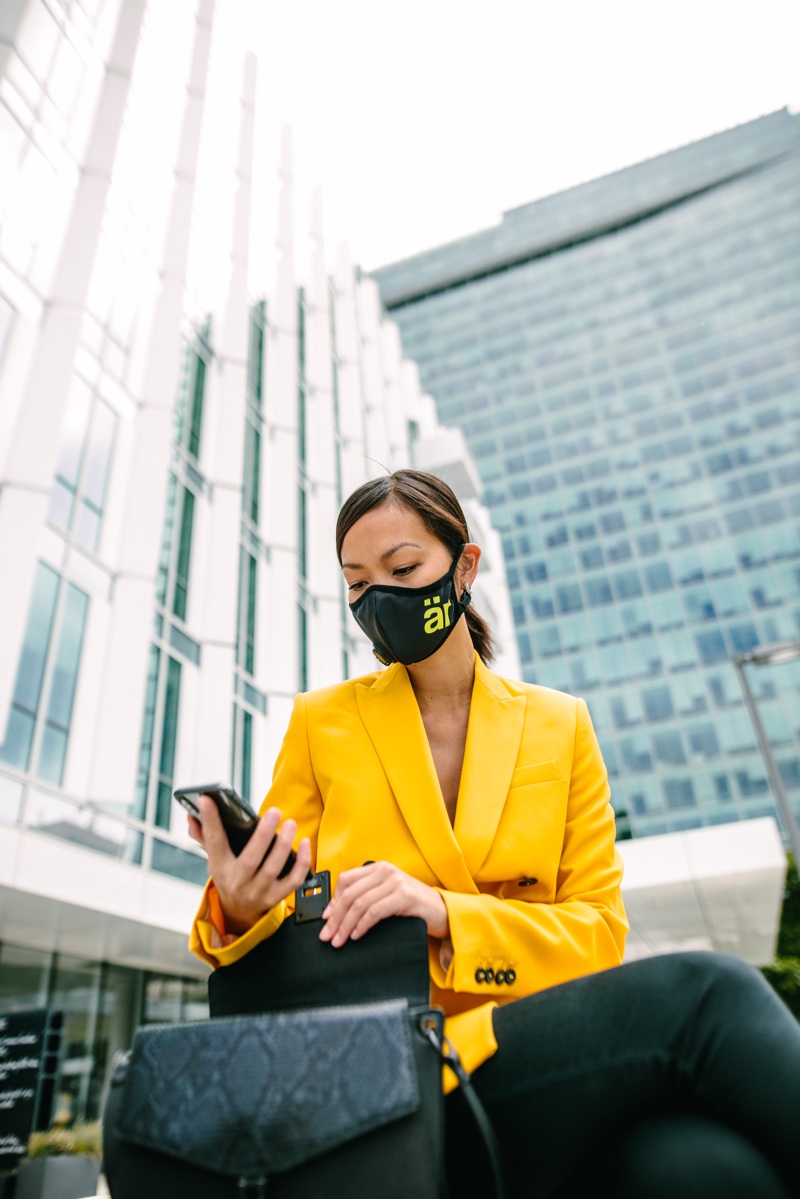 1. Reusable face masks are more sustainable
Reusable masks create less pollution as they have a longer lifespan, and you don't throw them away after just one use. You can wash them and then wear them over and over again. The disadvantage of disposable masks is that they have a higher impact on the environment. Even before they became compulsory, they were already problems with them littering land and sea.
Now, when most countries require single-use masks to be worn by the general public, the pollution increases, and many organizations worry about the enormous plastic waste that it caused. Disposable masks contain plastics, and as they usually end up in the oceans or nature, they pollute water and harm wildlife animals. But it does not end just there; small pieces known as microplastic are released from plastic objects to the ocean, where marine animals eat them. And that causes microplastic to end up in our food chain anyway. Also, because of the shape of single-use masks, many animals get trapped.
Therefore, the reusable masks are more sustainable, and especially if you DIY them on your own. Some of us, however, live in areas where single-use masks are demanded from the government anyway. If so, try to find a better quality mask or respirator with a longer lifespan, for example, this FFP2 respirator with a self-cleaning surface.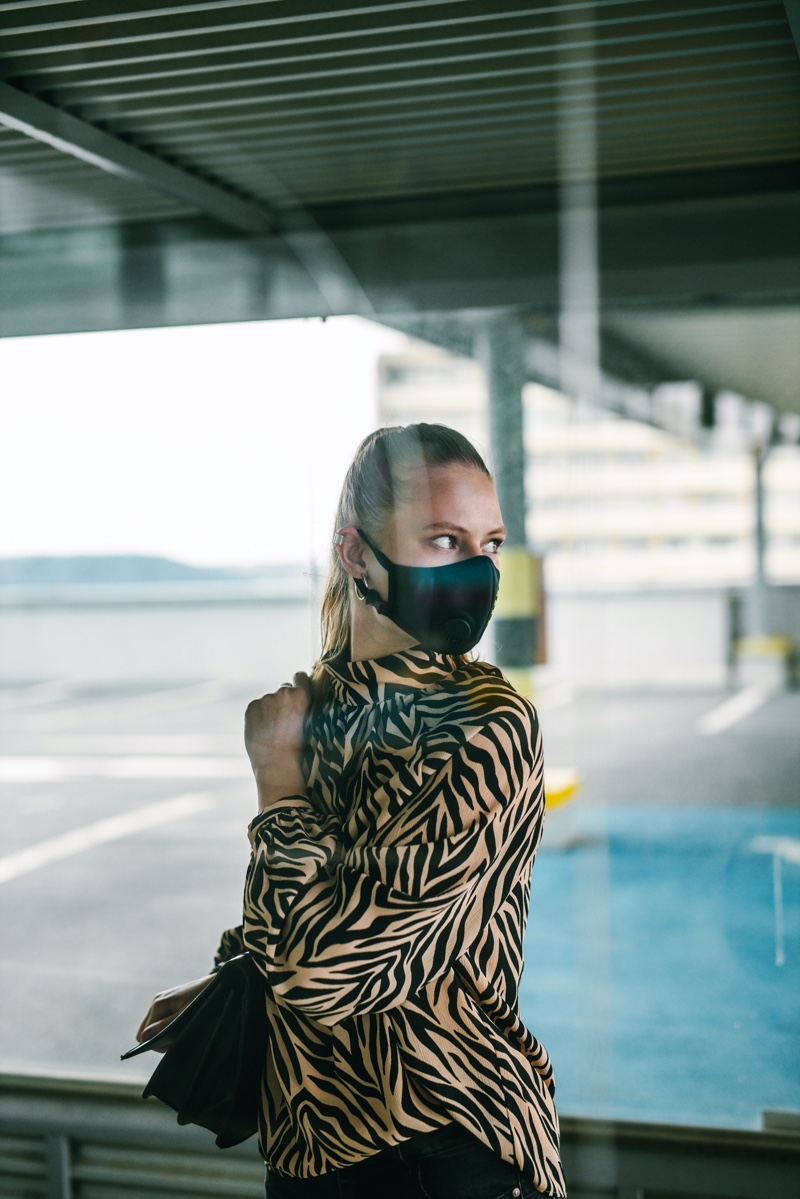 2. They reach higher fashionable looks
Medical masks, disposable masks, and respirators don't usually reach fashionable aesthetics. Of course, they are made for very practical use, and it wouldn't make sense to add creative design to them, especially when we throw them away after few times of wearing. Reusable masks are, however, more variable in their looks.
Creating a mask by yourself is the most personalized option. You can make it fit perfectly to your face, and you choose the color or print you like the most. It is just your one and only original. But, if you are not a crafty person or you just don't have time to sew a mask, there is plenty of brands selling reusable masks on the internet.
3. Using them is more economical
While a single-use mask seems cheaper, you have to buy them regularly. Buying one reusable mask saves you money, even if it costs more at the beginning. For example, if you employ your reusable mask for two months, it still saves around 60 disposable ones from being used.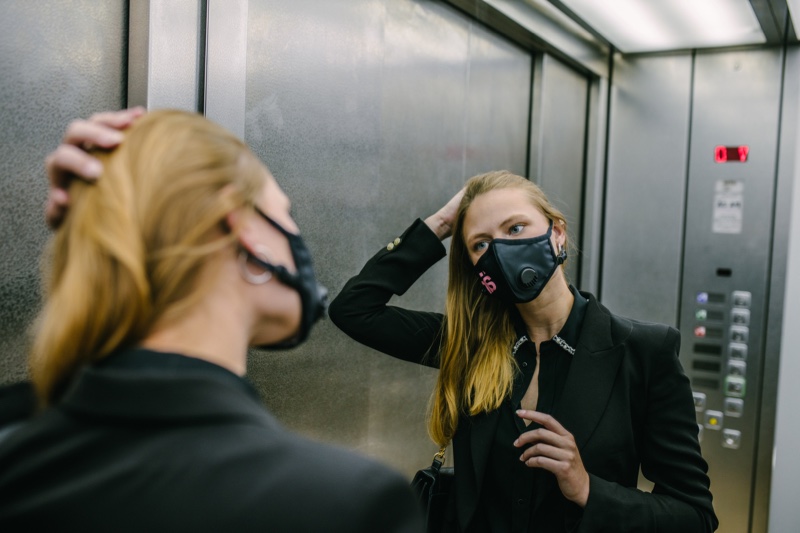 Protection efficiency
While surgical masks and FFP2, KN95, and N95 respirators are one of the highest qualities, reusable masks often have (but not always) lower protection. If the masks aren't appropriately sterilized, they will preserve the viruses and bacterias on the surface. While with the disposable masks, you don't take any risks, as you use them only once. For this reason, WHO shared a few easy tips on how to clean fabric masks safely. 
Nevertheless, as we are in the pandemic for quite a long time now, some companies came with innovative resolutions for a safe cloth mask, such as this self-cleaning antiviral mask. 
Another part where it can get quite tricky with reusable masks is the quality of its fabric. The cheap textile can lose its shape after few times of use, leading to not having a perfect sealing.
Many people don't usually know their cloth masks' exact filtration efficiency due to the wide variety. Therefore, make sure your mask has at least two to three protection levels, and don't forget to use filters.
Conclusion
Reusable masks are less harmful to the environment, which makes them more sustainable. Thanks to a wide variety, they are way more fashionable than regular disposable masks. However, not all reusable masks have the same protection level, and it is, therefore, important to check for the material it is made of. The best option to go for is to do proper research and find an authentic, high-quality reusable mask with innovative technologies used in them, such as antiviral treatments, filtration, and good fabric.