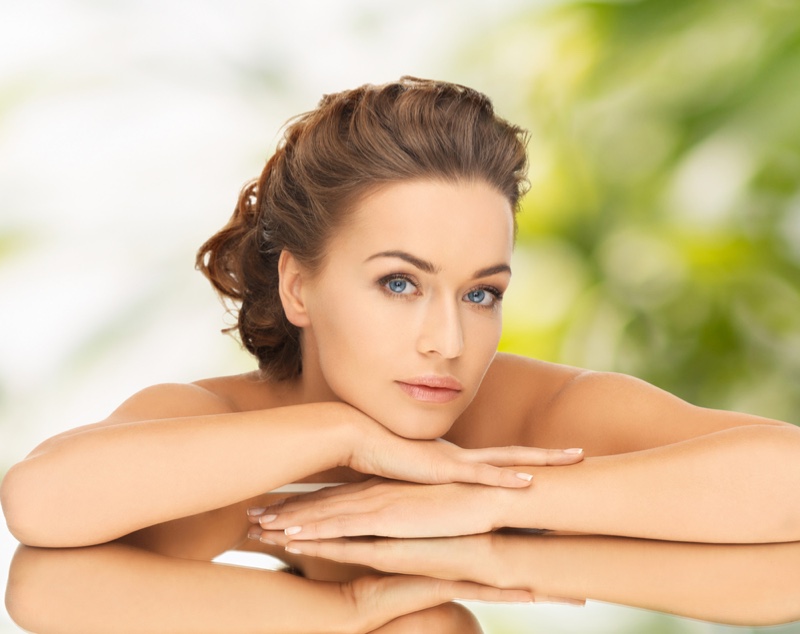 As society becomes more skeptical of what products are made of, especially ones that are used on sensitive areas like the face, more people are leaning towards natural products that they can trust.
Retailers are releasing an entirely new generation of organic skin care products (including lines like Grown Alchemist) in response to people becoming more educated on what goes into what they use on a daily basis.
According to OneGreenPlanet, a product needs to be at least 95 percent comprised of organic ingredients to be certified by the USDA.
These products, due to the quality and benefits of their natural ingredients, tend to have a higher price tag— but the price is worth it when you're looking after the health of your body and skin.
These are the main ways you can benefit from using organic skincare items, instead of mainstream products:
They
Can
Clear Your Skin
"Can" is the operative term here considering everyone has different skin types. Although, in many cases, using organic products really can help clear your skin. After all, makeup is known to cause breakouts due to its chemicals and unnatural ingredients.
It's best to try out a product first to make sure your skin doesn't react to it, but your skin will definitely thank you for utilizing skin care items that are gentle and aren't packed with artificial ingredients.
They
Smell Better
Sometimes makeup can give off an odd odour that you can't quite place. When your ingredients are organic, scents are natural — which is both refreshing and attractive. Even if your makeup has a pleasant scent, if it's not organic the smell can come off as fake and excessive.
There is something to be said about your rose cream being made of real rose water. Natural products smell fresh and will help you to look and feel refreshed in the morning after applying your makeup.
Reduced Risk of Skin Irritation
Depending on your skin type, traditional makeup can irritate your skin. Makeup can cause redness or rashes, but the risk of these symptoms can be reduced when you use organic products.  
Traditional makeup is often made with corrosive chemicals and pigments that trigger breakouts. According to Eluxe Magazine, these are the main chemicals used in mainstream cosmetics:
• Parabens
• Nitrosamines
• Parfum
According to LivingHealthyEasy, these chemicals can make their way into your bloodstream and have long term effects. It's best to protect your skin by using makeup made of natural ingredients.
Soak
i
n
Nutrients
Unlike mainstream makeup that is packed with the aforementioned chemicals, organic products contain nutrients that can help your skin be and look healthier.
These makeup products contain natural nutrients like Vitamin C, Vitamin E and Vitamin A. Together, these vitamins can help soothe and repair your skin.
Softer Skin
Unlike mainstream skincare products that often contain drying agents, organic products are sulphate-free and help moisturize your skin. This is mainly because these products don't contain irritants or fillers. This also goes for both organic cosmetics and hair products.
There are a wide variety of reasons why you may want to make the change to organic skin care products. From your health to just convenience of not dealing with strange odours, there's a lot to be gained from making the transition.