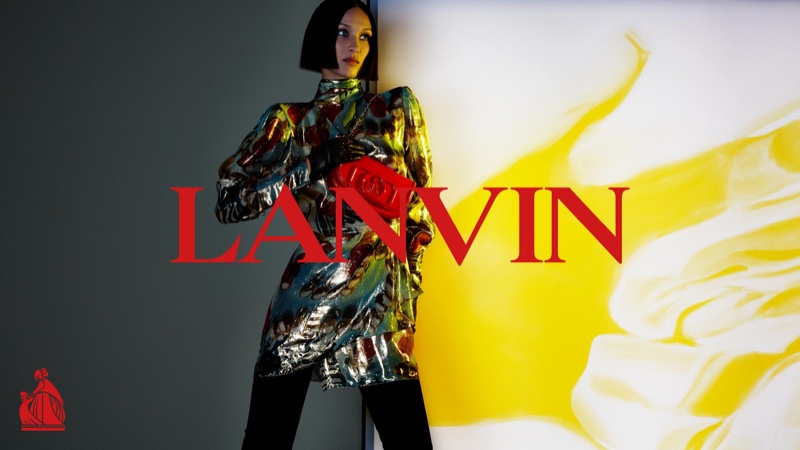 French fashion brand Lanvin fuses art and fashion for its fall-winter 2021 campaign. Supermodel Bella Hadid poses alongside the work of contemporary American artist James Rosenquist in images captured by Mert & Marcus. The vibrant titles include Yellow Applause (1966), Morning Sun (1963), and Ultra Tech (1981).
Creative director Bruno Sialelli's designs include cocktail dresses, tailored suiting, and statement bags. Carlos Nazario styles the shoot with Bella's bob hairstyle by Jawara and Cecile Paravina on makeup. A short film also shows the looks in motion with flashing lights and technical noises.
Related: Bella Hadid Stuns in Self-Portrait Spring 2022 Collection
"For his Fall/Winter 2021 Collection which carried through the visual interpretation of the campaign, Bruno Sialelli transformed the elegance of the oldest fashion house in Paris into a thought-provoking series of looks and images of pop culture juxtaposed with couture. A commentary on the current existence of fashion in a world ravaged, but ever changing and evolving against the escape and fantasy of pop, the campaign challenges today's pop culture while also celebrating it," Lanvin shares.
Lanvin Fall/Winter 2021 Campaign