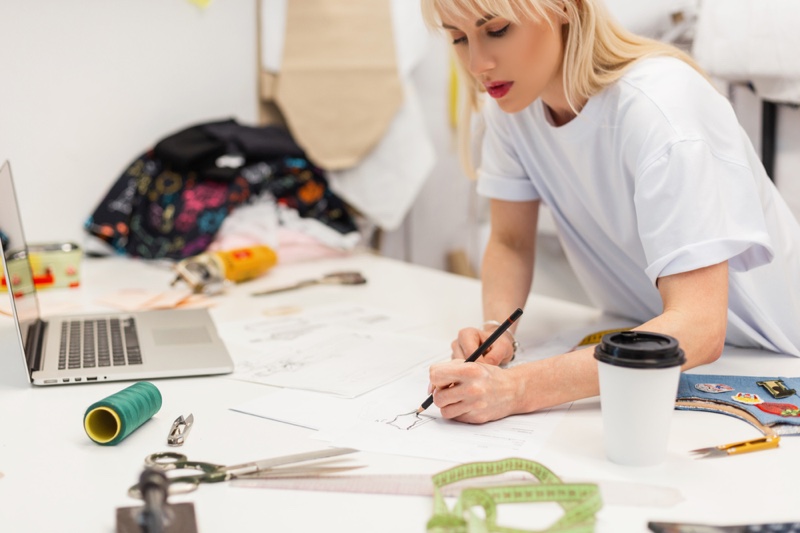 When it comes to a sewing kit, most sewing hobbyists invest in a pair of good scissors, an assortment of threads, and some needles. But a sewing kit is much more than that. Even the most basic needlework requires several sewing supplies. 
If you are a beginner in the creative world of sewing, who is looking forward to creating a DIY sewing kit, let us help you a bit. Listed below are the DIY sewing kit essentials. Take a look-
• Embroidery scissors
Along with a pair of fabric scissors, you will need a pair of embroidery scissors during several DIY sewing projects. These scissors come with long, sharp, and pointy tips that allow you to cut threads even in the tightest areas without frays. 
• Pinking shear
Pinking shears are a kind of scissors with saw-tooth blades. They come in handy when you want to cut a cloth with unfinished edges. These scissors allow you to cut the fabric without leading to too much fraying.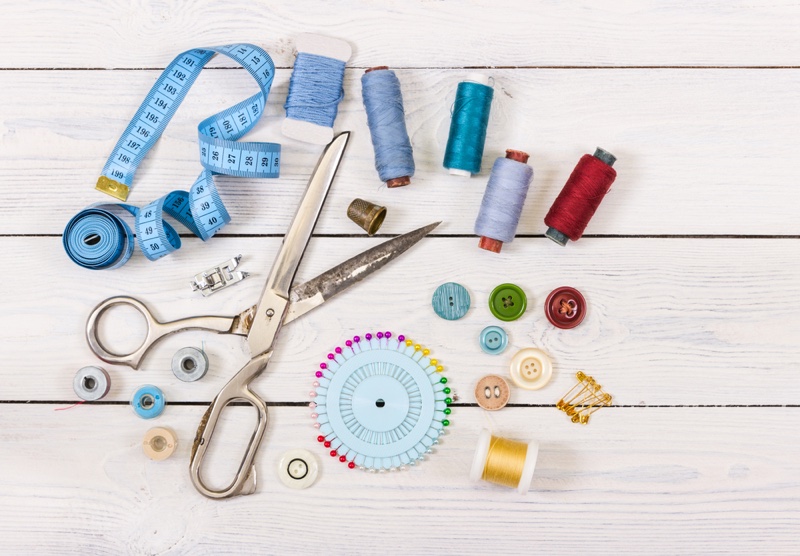 • Seam ripper
If you are a beginner, a seam ripper is indeed the most essential sewing tool for you. It allows you to undo what has gone wrong. With it, you can unpick the wrong stitches and start over. 
• Tape measure
Whether it's a small project or a larger one, you will need to measure the fabric to ensure precise work. So, make it a point to include a measuring tape in your DIY sewing kit.
• Washable markers or chalks
Even an expert needs to mark sewing lines on the fabric before cutting it. Being a novice, you will need to mark the fabric to map out sewing lines, and for this, you will need a washable marker or chalk. These markers and chalks do not leave permanent marks on the fabric. 
• Rotary cutter
Cutting curves is one of the trickiest sewing practices that one takes time to master. Thankfully, a rotary cutter makes the job easy and precise. With a rotary cutter, you can cut curves accurately. 
It is a circular blade that allows you to cut through multiple layers of fabric in one go. It comes in various sizes, ranging from small to large. Buy a smaller one for cutting small curves and a larger one for cutting bigger ones.
• Magnetic pin holder
Lost pins aren't just annoying but can be dangerous too. Hence, invest in a magnetic pin holder to keep all your needles in one place. You can also buy a regular pin cushion for the same. 
• Seam gauge
A seam gauge allows you to mark or measure the width of the fabric. It has an adjustable notch that allows you to record the precise measurement. 
You can use this tool to measure buttonhole width, hem width, etc.,
• Needle threader
Does it always seem a task for you to penetrate the thread through the eye of the needle? Well, no longer. With a needle threader, you can easily pass the thread through the eye of the needle without squinting your eyes or licking the thread.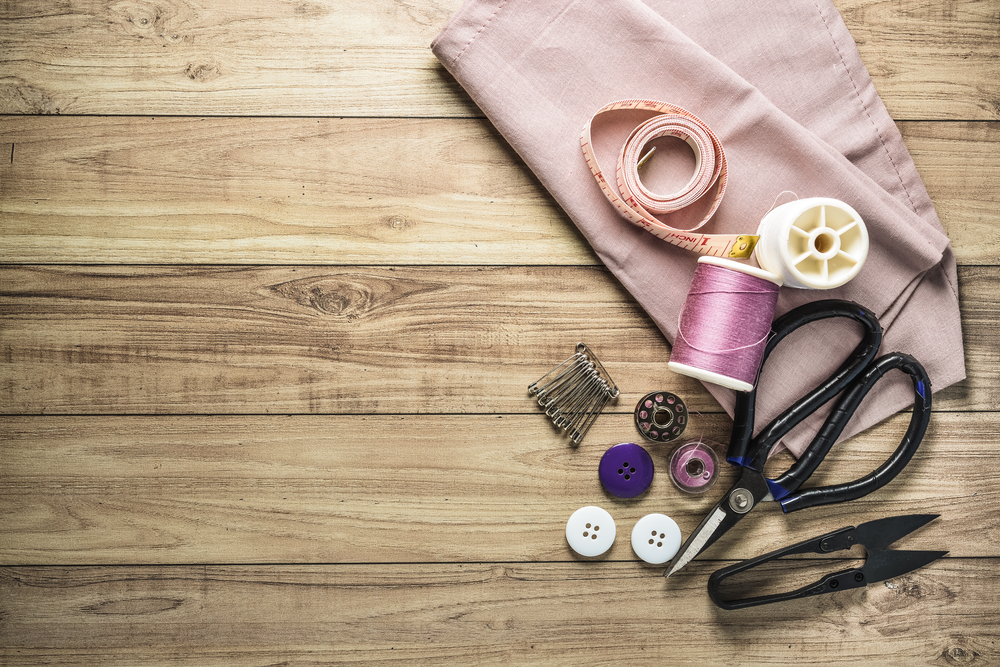 • Cutting mat
A cutting mat serves multiple purposes, and hence, make it a point to have one in your DIY sewing kit. A cutting mat comes with markings, measurements, and angles, making it easier for you to cut the fabric accurately. Also, it protects your table surface from receiving hundreds and thousands of scratches. 
• Thimbles
As a beginner, you are very susceptible to pricking your finger many times while working with sharp needles and scissors. Using a thimble will protect your fingers from getting cut and the fabric from getting soiled. 
Takeaway
Sewing is a therapeutic and profitable hobby. Once you venture into this world, you can't help but get more and more involved. Now that you know the essentials you need to have, arm yourself with a complete DIY sewing kit from the very beginning.