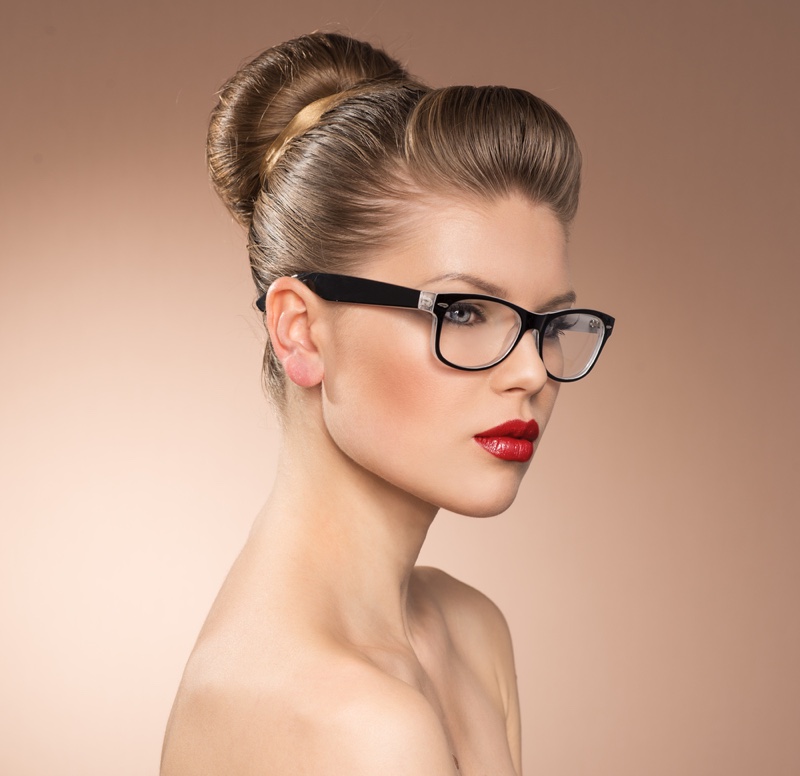 When you were younger, you may have felt that wearing glasses would put you at a disadvantage when it comes to makeup and the glam look. Now we know better. With these 8 beauty hacks, you can turn up the glam notch higher, even with your glasses.
Choose the right eyewear
If you plan on wearing your eyewear for the most part of the day, you should be choosing it with care. Invest in a good pair of glasses. You probably won't be changing them that often so splurge a little. Choose your glasses to suit your face shape.
What's your face shape? Oval, Heart-shape, square, rectangular, round or triangle. If yours is an oval face, you're lucky. Almost all kinds of glasses suit oval faces. Try them all out. Go for glasses with a wider frame.
If yours is a heart-shaped face, opt for glasses with a dramatic brow line, like Cat's eye. The same goes for triangle shaped faces. Angular glasses with narrow frames suit square-shaped faces. 
If yours is a rectangle face, then stay away from the rounded frame. Try out glasses with a strong brow line, and a square frame. On the other hand, people with round faces look good with round glasses.
Face shape not the problem? Check out the collections at KaiOptics.com if you're of Asian descent and struggle finding frames that fit your unique face shape.
Keep Your Glasses in
Place
Glasses do have a tendency to slip from the bridge of your nose to settle on the tip of your nose. This happens more often to people with oily skin. A simple hack is to dust a little eye shadow primer mixed with a translucent powder around the bridge of your nose. For hot summer days, keep a blotting paper with you to deal with the extra oil.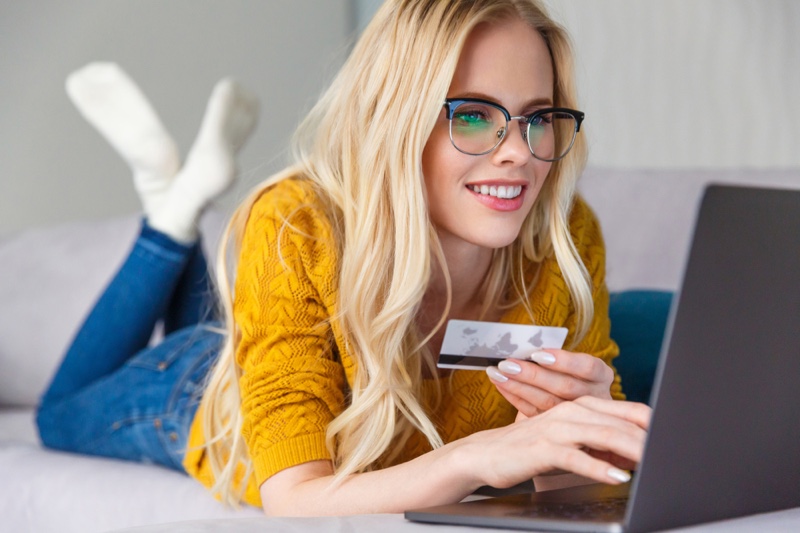 Brighten it up
Avoid using dark eye shades if you are going to wear your glasses or even your lenses. These give your eyes a dark, swollen look.  
When you wear lenses, your eyes appear smaller. To deal with this, brighten up your eye with a white pencil at the bottom rim of your eyelid. Or you can also dust a shimmering white powder in the inner corner of the eye. When it comes to eye shadow, use a light or a neutral tone.
Add a Pop of color
Glasses often cast dark shadows on the face. To counteract that, add a pop of color. Bring out the focus of the eye with bold lip color, or a bright dash of blush. This will also compliment your eye color if you go with neutral and light shades.
Drink one glass of carrot juice a day
If someone in your friend circle has been going on and on about the benefits of carrot juice for the eyes, they are actually right.
Carrot juice contains beta-carotene; a Vitamin A. Vitamin A protects the surface of your eye. Carrots also contain lutein.  Lutein is another antioxidant that helps the eye from all kinds of damaging light. Both Lutein and Vitamin A help decrease the chances of eye disorders like cataracts, macular degeneration, and even blindness. 
Plus, the anti-oxidant properties of carrot juice will give you glowing skin. There's nothing better than a glowing, healthy skin when it comes to beauty.