The city in the south west countryside of England, is nothing short of perfection for a stag do. It has something to offer to everyone in your stag gang. If you've got a culture vulture among yourselves, this could be the best stag do he ever attends. The city is famous for its Georgian architecture and it will leave you feeling nothing short of truly mesmerized when you roam around the city.
If you're not so keen on the culture, no worries at all, because the city has a lot to offer in terms of casinos, nightlife, live entertainment, music, activities etc. If your wallets are too stuffed, then empty them out in the many designer stores and independent boutiques that have some great stuff to fill your shopping bags with.
Bath is one of the best places for a destination stag do in UK. It is a UNESCO World Heritage Site just like others on the list, for example, Machu Picchu, the Vatican City and of course Rome. So that is quite self explanatory why you should choose Bath as the destination for your UK stag do. However if you're still not convinced, below is the list of all that you can expect out of a Bath stag do.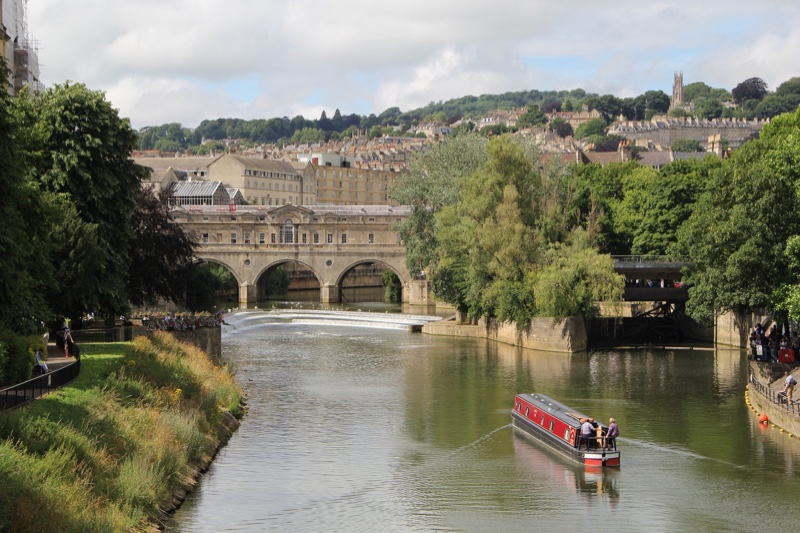 1. Attractions
There are innumerable tourist attractions for you to check out and be left amazed at. Starting from the most famous, Roman Baths, which was built in the year AD43 and will give you the impression of how back in those days people relaxed and rejuvenated themselves. If you wish to further explore the waters of a Roman bath, you can sign up for some spa packages which are available on the website of the Roman Bath.
The next attraction which should be on your list is the temple of Sulis Minerva which has been in place since 75 BC and is built around the biggest of the three hot springs of the city. The Roman Bath and the temple of Sulis Minerva are two of the greatest Roman architecture that England has to offer. You can also check out some altar stones and mosaics which are some of the archaeological findings that are on display around the museum and the Great Bath.
Two Roman architecture marvels that you must check out are the Royal Crescent and The Circus. A Georgian townhouse, the Royal Crescent was designed by John Wood the Younger. It is made of a honey colored stone, which is popular among architecture of Bath. It has massive lawns in the front and it was built to give the upper class a countryside living experience, but in the middle of the city.
The Circus, on the other hand, was built by John Wood the Elder and stands as a 360 degree structure. It is said to have been inspired by Roman architecture and the Stonehenge.
There are many more attractions for you to visit and explore in Bath. You have to plan a visit to the Bath Abbey which is a Gothic Cathedral made in 1449. The Pulteney Bridge is one of four such structures in the world and brings a bit of Italy to the city of Bath.
If you've got time to explore one more attraction, then don't miss the Sally Lunn's House which dates all the way back to 1482. It is claimed to be the oldest surviving house of Bath and the place of birth of the famous, local delicacy called the Sally Lunn bun.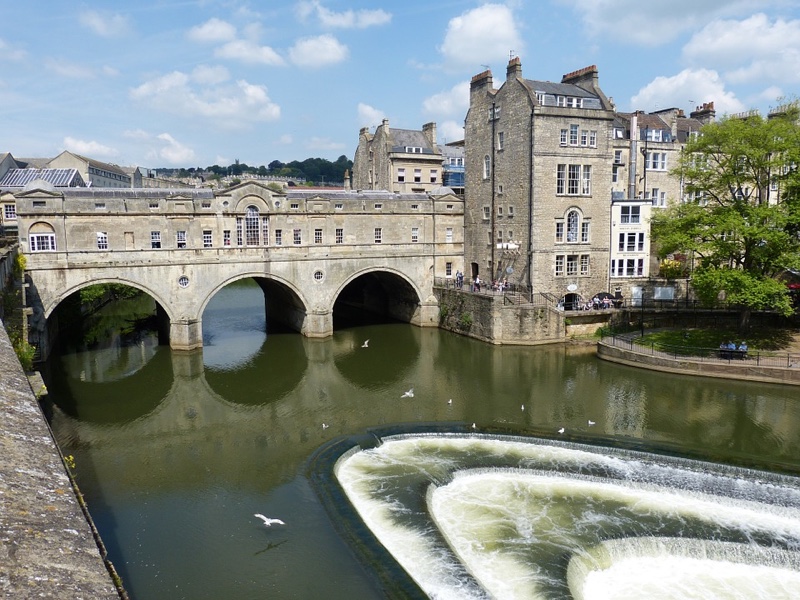 2. Stag Activities and Nightlife
Don't take Bath to be all about culture and history. Bath has got a range of activities to offer at your stag do and some great clubs for you and your stag gang to have a good time at. You can go for some awesome outdoor activities like archery, assault rifles, enjoy the old axe and knife throwing, have some silly fun with bubble football, clay pigeon shooting, dodgeball or play some unique electric shock football. Your stag gang can have some great fun at a city wide treasure hunt which will also give you the perfect opportunity to explore the city while doing something fun.
If your stag is a foodie, you can go for some bar crawls along with meal packages. You can expect to have a great time at some of the famous clubs of Bath like Sub 13, Opium, The Canary Gin Bar etc. as you celebrate the end of your singledom.
If you wish to drown yourself and your boys in some live jazz music, head over to the Green Park Brasserie or catch a Burlesque cabaret performance at Komedia.
Conclusion
If you boys want to take back some Bath souvenirs or max out your credit cards with shopping bags, you can do that at the small, independent boutiques, small stores and designer labels that are spread all over Bath. You really have to visit Bath to know why no other place will give you the best stag do that Bath can. So pack your bags and get Bath-ing!