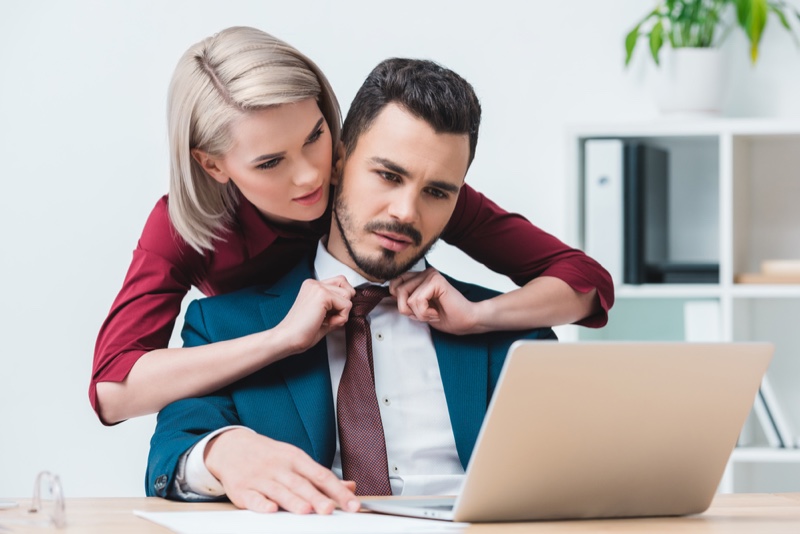 Fashion and style are topics that have seemed controversial because most people argue that it is a matter of personal choice and preference. However, making a fashion statement is every one person's desire. In the same breath, a tie is a small clothing item but it goes a long way in completing your overall appearance. Don't just buy a tie because you like it. You also need to ensure that it is of the right proportion for your body. The color of the tie should also match well with your shirts and suits. Most online stores will give you the option to specify the shape of your tie, design, and size so that you get the exact custom tie you want to.
Don't assume that coordinating your suit, dress, and tie is such a hard task. It all requires an understanding of the pattern, color, and size of the tie you want to rock. Ties are the finishing touch to your outfit and set you apart from the crowd. With so many options that there are to choose from, choosing the appropriate tie for an occasion can prove difficult. If you want to get noticed choose ties that have the design and color and that complement your physique and complexion.
Colors and Patterns of Ties
Semi–solid colors or lightly patterned ties give you a sophisticated look. You may also want to choose a boldly colored tie if you want a sharp contrast that will make you stand out. There are times when you will shy away from wearing patterned ties but actually,there is nothing to worry about. The secret to wearing them is to ensure that the pattern of the tie does not clash with your suit. For instance, if you have a doted shirt your patterned tie should not have dots.
You need to put in mind the various collar knows when choosing your tie knot. For a full Windsor knot, you will need widespread collars. Point collars will work best with a smaller knot such as Four in Hand Knot. Keep in mind that you will need more material for a bigger tie knot and less material for a smaller knot. The occasion will also determine the kind of knot you will select. Weddings and office meetings are formal occasions and call for a Half or Full Windsor knot. The Four in Hand knot will look best on casual occasions such as cocktail parties.
How to Choose the Right Quality
You may view a necktie as an insignificant addition to your wardrobe but they attract fairattention to your visual appearance. It may be hard to select the right one consideringthe various low–quality versions of neckties that have come up. The good news is that many designers have sprung up those designers who craft high–quality versions. Here are important things to look out for when choosing your necktie:
• Proportion:  the ties come in different sizes and shapes. It is critical to find a tie that matches your body and frame outfit if you want to have an improved overall appearance. For instance, you can only choose the size of your jacket or blazer after choosing the width of your tie. If you are not consistent with your entire outfit will look off-balance. It will also draw attention to yourself for the wrong reasons. Your current look should completely blend in well with your existing look.
• The Tie back Tack: before you buy your tie check at the back to see if there is heavy stitching that joins the ends together. This reinforced stitch is always important because it provides reinforcement to the tie's stitches. It also keeps the tie in shape. Many custom ties have this bar tack. A tie that lacks one is most likely to look like it has air inside which is a rather awful look.
• Fabric: silk is mostly the fabric of choice for most people because it is one of the most durable fabrics available and has high elasticity. Silk machines retain their shape after machine wash and also have resistance to wrinkling. They also maintain their shape since they drape well making it easy to tie various types of knots. The smooth finishing of the silk also makes it hard to attract dirt.
• The slip Knot: costly handmade ties often have a loop which peeks out from the tip of its blade. It helps you to avoid the wear and tear that can result from frequent tying and untying of the tie. Without this loop, the tie can lose its shape thereby extending its life.
• Shell: a tie should be a blade of three main pieces. The first is the blade which is the large end, the second is the smaller portion and the last is the gusset which joins the two parts. If you look for these two main components you will buy a quality tie just like a pro.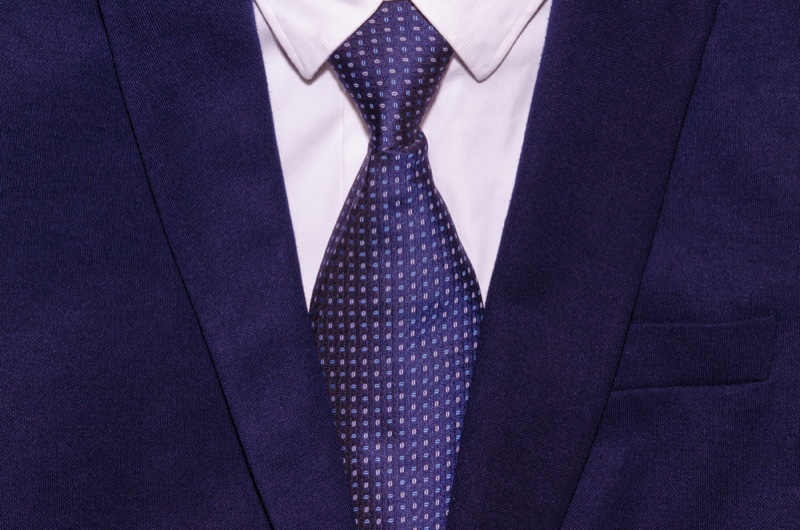 Look for the Small Details in Tie Construction
The main components are not just what defines a quality product but also the less noticeable ones. These small details of a tie include the keeper which helps you to place at the end of tail to reduce flapping. The seams of a patterned tie should be stitched in a random way because this helps to avoid drawing too much attention to the pattern flow.
To ensure fullness of the edges ensure they are rolled and pressed. Any blemish on the tie no matter how small they are shows that the tie is not well constructed. This above tips will surely help you to choose the best neckties. In the long run, you will have a collection of high–quality ties. You will always look sharp when going for both formal and informal occasions.
Principles of Matching
Necktie proportion
The proportion refers to the necktie's width and length in regards to your build and clothing style. If you are well built and have a large frame you will need to balance the look with an average wide tie and one that is long enough to reach the buckle. A gentleman with a small body frame will look good in a smaller tie that is shorter in length.
Necktie color
There is no perfect color which describes the given outfit. Two factors will help you keep in mind; the message you want to send and your complexion. The latter one requires that you find the color combinations that work best with your skin tone.
You can also choose to pair semi–solid colors with a lightly patterned blue of green ties for a more sophisticated look. A stark contrast of bold red on a colored shirt will be good if you are looking to draw attention to yourself.
As far as color is concerned, you would also want to consider your particular physical features. Your natural contrast levels such as light–colored hair go well with monochromatic color combinations. If you have dark hair you can mix both high and low contrast tie and shirt combinations. You can also just decide to experiment with various color combinations. Multi–colored tie neckties are placed in two categories; ties whose colors complement each other and ties whose colors don't complement each other. In the latter case, the manufacturer did not have a discerning eye. Avoid novelty ties that violate these discussed basic color combinations
A significant number of men are color blind and will, therefore, have difficulty in matching clothing. If you fall into this category, keep a collection of interchangeable ties in the wardrobe. You can also work with a trusted friend or a qualified image consultant to help you avoid clashing color combinations.
The Pattern
Matching the necktie with strong patterns is probably the hardest issue most men face. That is why most patterned ties have a low sales record. However, if you know the correct way to wear these, you may realize that these are gems that can instantly breathe life into a dull outfit.
Ensure that the ties own colors do not clash and also the tie's patterns do not conflict with the patterns that are already printed on the tie. If this whole combing pattern is something new to you, ensure that your ties and shirts do not have a pattern. You can start with ties that have small repeating patterns such as polka dots or small images. If a tie has stripes the shirt should not have any stripes of if they must be there they should be of different width and size of the tie's stripes.
Other solid options include Paisley and plaid ties although some men may find these to be too eccentric. However, if you have a problem matching these are good choices because their large patterns make them easier to match.
These above tips will surely help you choose the right tie and also help you avoid clashing colors. You will also have a collection of ties in your wardrobe.