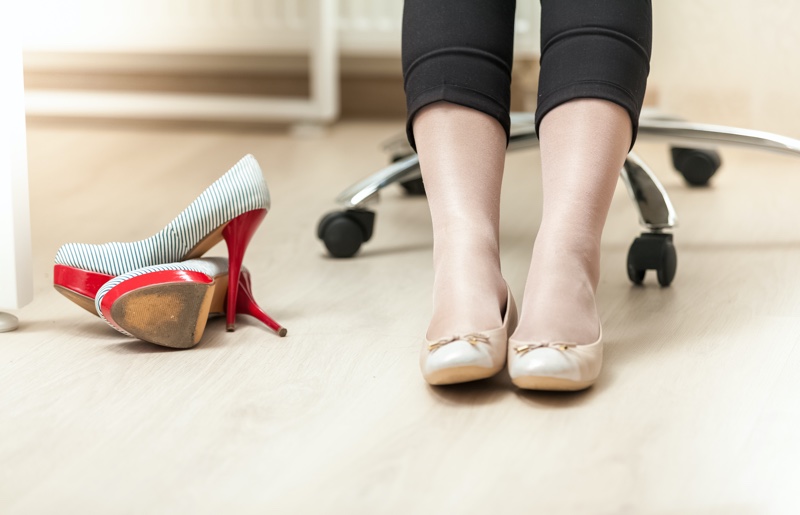 Now that women are returning to the office after years of working from home, wearing high heels daily may seem impossible. But the question remains: how can office attire look great with flats? Thankfully, ballet flats are shaping up to be one of the trendiest shoe choices for 2023. It's now easier than ever to wear flats to work and still look fabulous, as long as you follow a few simple styling tips. But first, you have to ask…
Why Wear Flats to Work?
We all know that high heels are uncomfortable, but sneakers aren't an appropriate shoe choice for most offices. Enter the ballet flat: comfortable enough to wear all day—especially with brands like Tieks, crafted from soft Italian leather and constructed with foam cushioning but formal enough to work with nearly every business dress code.
Aside from comfort, switching to flats preserves your spinal alignment, allowing you to stand with your shoulders and hips squared over your feet. Over time, this helps you avoid stiletto-related health complications such as arthritis or back, foot, and knee pain.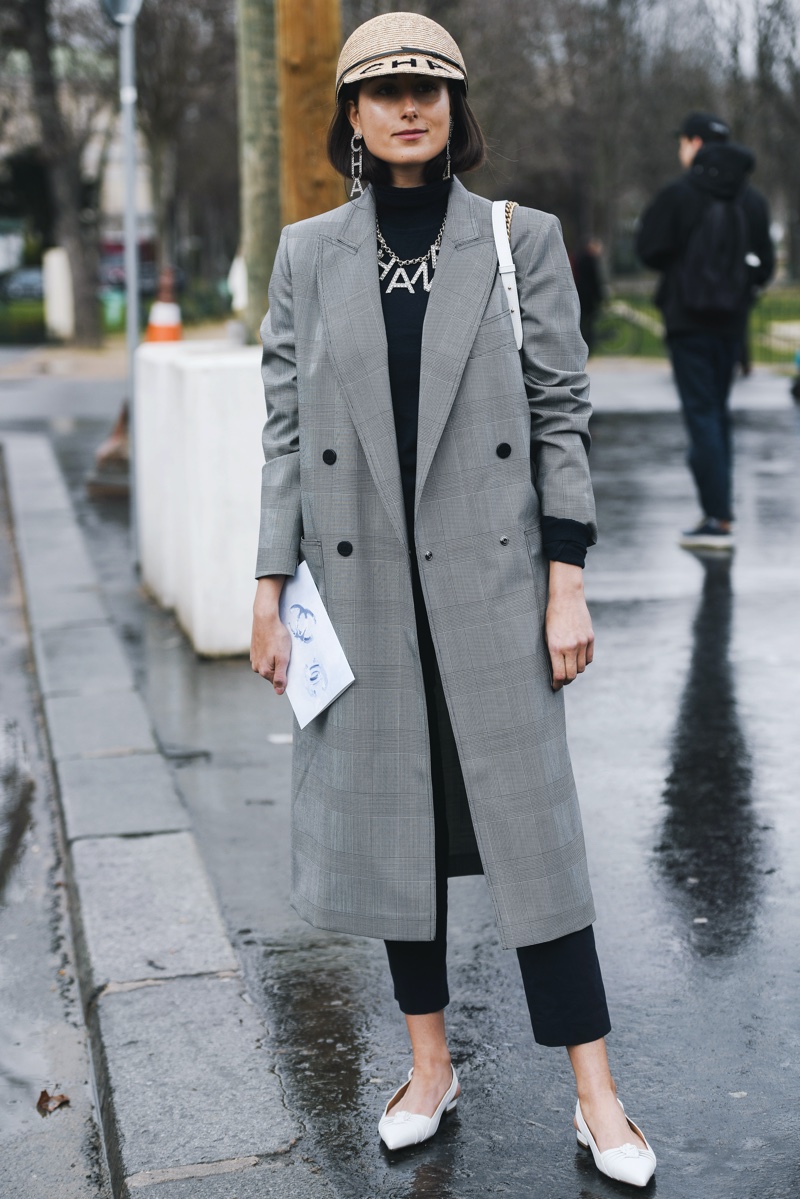 Planning a Work Wardrobe Around Ballet Flats
Wearing ballet flats at the office is a great way to add a touch of femininity to a work wardrobe. They can work with slacks, skirts, or dresses – if you follow a few simple rules.
First, consider the hemline and silhouette. Keep the length at or above the knee when pairing your ballet flats with a skirt or dress. This will help mimic the illusion of long legs – often created by high heels. And skip pencil skirts in favor of fuller styles.
Are you wearing trousers or pants to the office? Make sure they're tailored to avoid hems dragging on the floor—aim for a length where pants barely graze the top of the midfoot. This creates a long visual line but still allows gorgeous shoes to shine through—especially important if you choose a playful print or pattern, like the Razzleberry or Lavender Snake print Tieks. Better yet, in more relaxed office environments, choose a pair of cropped pants that hits two to three inches above the ankle and allows the ballet flats to be the true star of the show.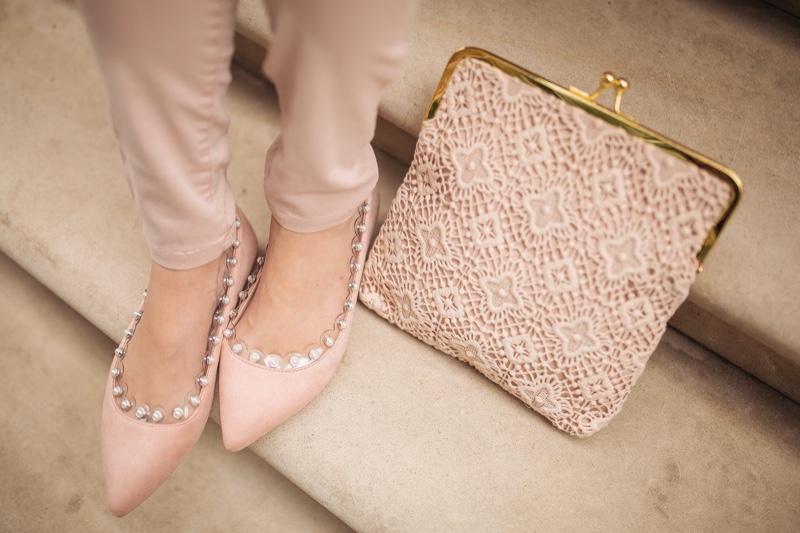 Now, play with colors and patterns. In buttoned-up office environments, solid-colored flats work best. But even here, it's fine to go beyond the basic blacks and explore maroon and navy styles. It's easier than ever to find the perfect shade of flats because you can browse a footwear website by color range!
Are you prepping for a casual Friday or working in an office with a more relaxed dress code? Have some fun and go bold—you wouldn't be wrong to stand out in neon or camo flats, as long as the rest of your outfit is relatively tame. Or, if you prefer to keep your patterns on the subtle side, try these Heritage Plaid ballet flats paired with an ensemble made up of strong solids.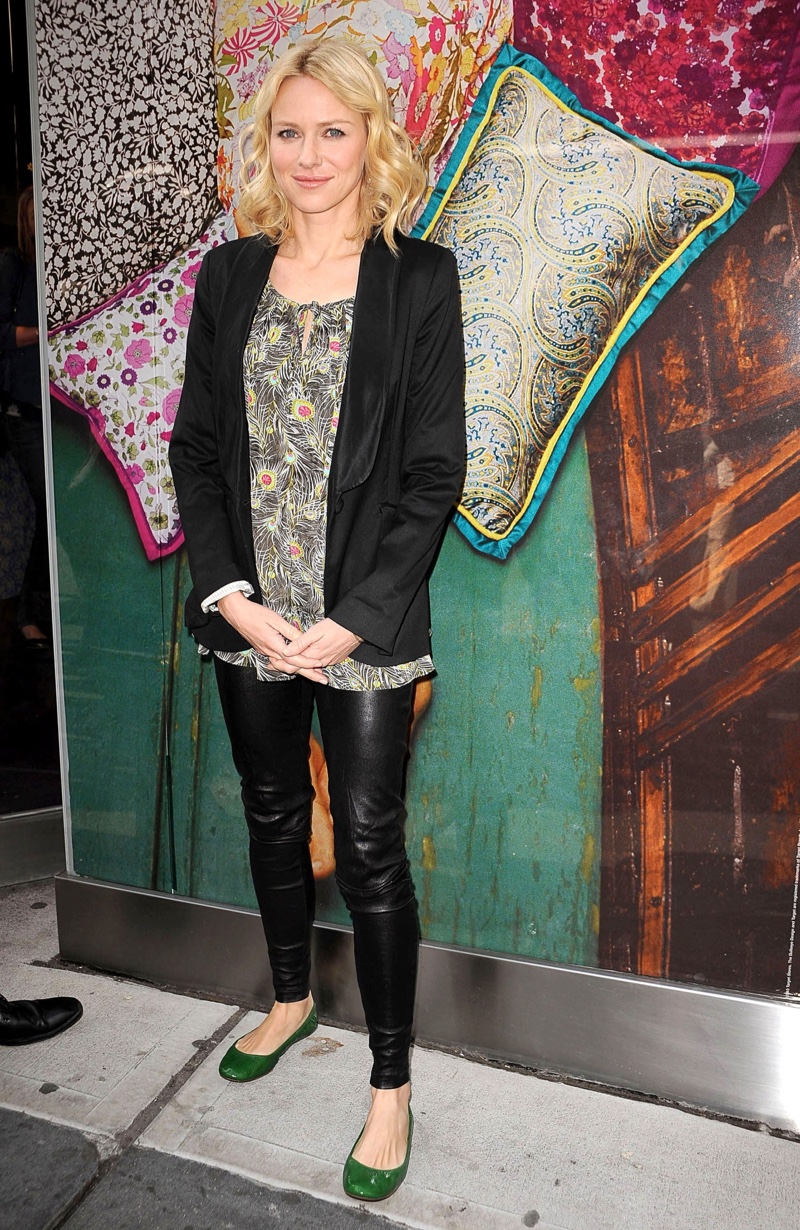 Wearing Ballet Flats to the Office: Final Styling Tips
One last note on ditching heels and wearing ballet flats to work – instead of dressing like your shoes are a compromise, own your comfort and make ballet flats your signature look! How can this be accomplished? It's pretty simple. Find that perfect shoe style and buy it in all the colors of the rainbow. 
And, if ballet flats are your flat of choice, wearing Tieks makes this tip effortless. The brand currently sells ballet flats in four main categories—solids, prints, patents, and vegan textiles —each of which offers a wealth of color options.
Plus, each pair is foldable, making them the perfect shoe style to slip into a work bag if you want to commute in sneakers or come to the office straight from the gym. Best of all? Each pair ships with its own stylish carrying case, meaning your wardrobe grows exponentially with every purchase!