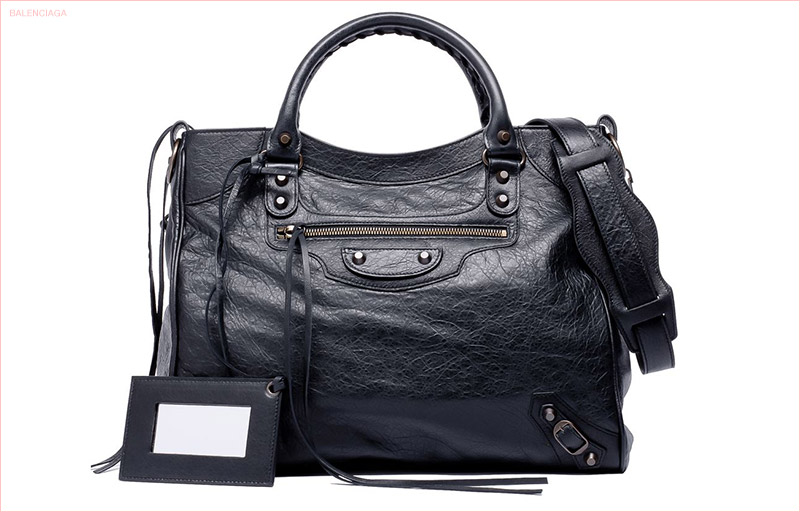 Balenciaga Takes on Madden Again-Balenciaga and Steve Madden are at odds again after the French label filed a lawsuit alleging that Steve Madden has violated a trade dress regulation, reports the Daily Mail. "The Defendant's wholesale copying of Balenciaga's designs is likely to deceive consumers into believing that the infringing [handbag] is associated with or authorized by Balenciaga when it is, in fact, not," reads court documents that were filed at Manhattan's District Court last week.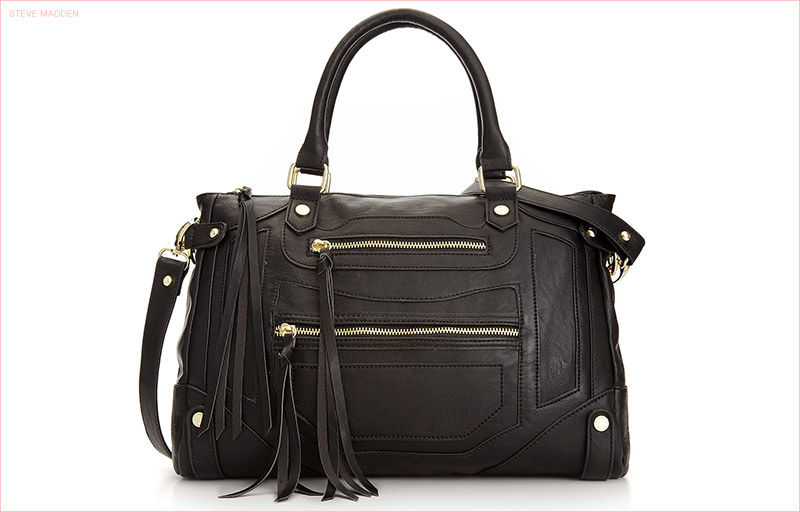 The handbag under dispute appears to be Steve Madden's Btalia bag, which retails for $88 at Macy's and Nordstrom's, and bears resemblance to Balenciaga's Motorcycle bag. Balenciaga asserts that "The flat pouch with a zippered rectangular closure, a zipper pull consisting of a strip centrally-knotted and hanging in two equal lengths, and a semi elliptical patch outfitted with two raised studs in each corner; and two identical patches in an elongated pentagonal shape, featuring an elongated hexagonal patch outfitted with a buckle and two raised studs," are all features of the Motorcycle bag that when copied create a "false impression" for customers.
This is not the first time the French designer has filed a lawsuit against accessories designer Steve Madden. In 2009, Balenciaga filed a similar trade dress suit over Madden's Multi Bright Bukled Heel which was very similar in design to their LEGO heel.