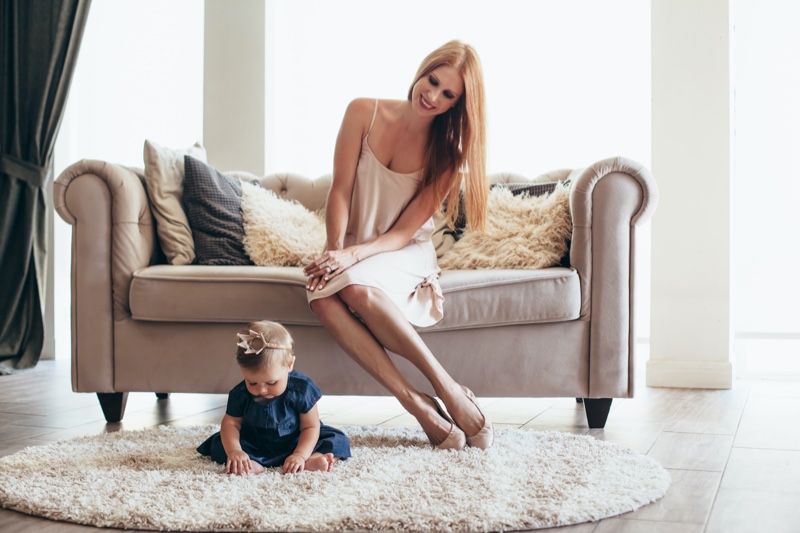 How many moms would want their kids to look cute, stylish, and gorgeous? We don't require statistics to declare that the answer's 100%! Every mother wishes to make newborns and toddlers appear more adorable while they're still in their little diapers. All they need is some fashion sense regarding children's makeover. Our infants have a natural charisma that bolsters their innocence. Therefore, some simple tricks can make your darling look dapper in their diaper. Nowadays, moms are getting busier and busier. That's why some easygoing methods shall suffice their passion for dressing their children nicely, rapidly, and cost-effectively. That's how they make their babies look amazingly beautiful while retaining their childhood innocence.

Baby dress-up tips for fashion-enthusiast moms
Pregnancy constitutes a monumental experience for women who are (or were) expecting a newborn to arrive. It encourages them to continue preparing for their soon-to-be family member with diligence and dedication. These preparations include purchasing children's equipment, investing in cribs/mattresses, and decorating the newborn's nursery. Many future mothers are concerned about the wardrobe of their would-be children. How can they adorn their sweethearts without having to buy expensive clothes? They shouldn't allow this concern to spoil their happiness. Your wardrobe problems have simple solutions we shall explain below. So, here are some ideas about making your newborn look elegant and stylish: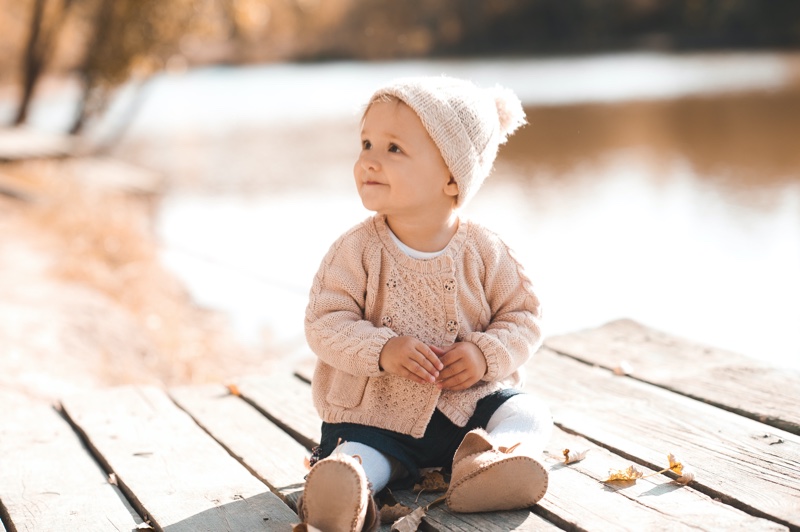 1. Get trendy quick
There's a trend involving buying organic garments for your children that are beneficial for both your newborns and our environment. Following the latest trends in the apparel industry can help you make smart choices for your children's wardrobe collection. For example, you must obtain bamboo baby pajamas that allow babies to sleep comfortably. But remember that overindulgence is always unnecessary. Your little darlings will soon outgrow their clothes, so you must keep them simple.
2. Keep it simple
We strongly suggest against overdoing your newborn's dress-up process. Babies aren't that careful about relieving themselves appropriately. When they've spoiled their undies, mothers often hasten to change their diapers. So, you don't want to fuss around with excessive layers and buttons while attempting to undress the "little cute monster." That's why we recommend keeping their outfits simple for your convenience. It's proper to dress them up in several layers for some special occasion only.
3. Rent clothes
Do you think your child will never wear that expensive outfit again after just one occasion? Then it's useless to purchase these costly garments. Instead, you should attempt to borrow their clothes from rental shops. That's how you can maintain fashionable children without betraying your budget. You can find several websites that offer rental clothing facilities for babies. Your newborn can have more choices if there's a whole range of rentable garments at their disposal with unlimited varieties.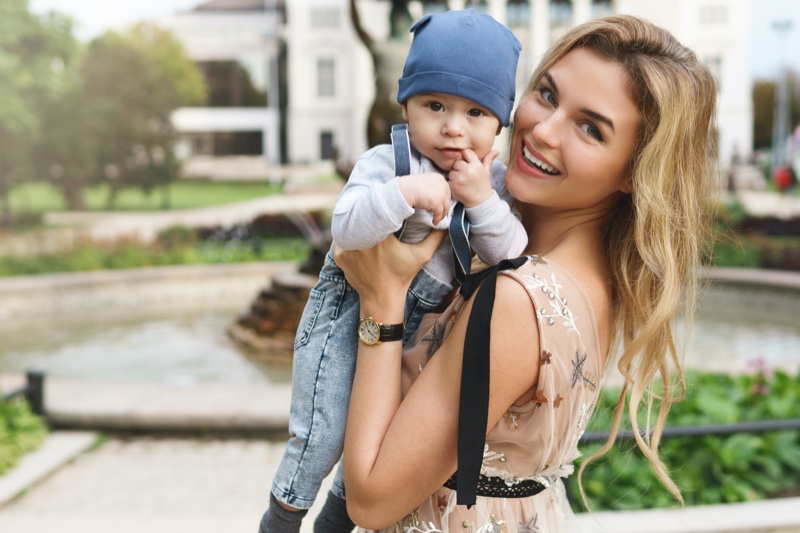 4. Try then buy
The secret of making your babies appear stylish involves buying only the correct garment. Thus, we suggest trying these clothes before purchasing them permanently. Nothing's more annoying than buying outfits that seemed pretty in your imagination but lost their appeal once your child wore them for the first time. So, ensure that you've made children try on these clothes even if they're from the same brand. That's how your kids stay dapper while roaming around in diapers. Want to keep your child safe from slip, Visit Q for Quinn Inc. for your toddler needs.
5. Comfort's first
It's a challenging responsibility to find clothes in which your fussy babies remain comfortable. But you should make comfort your priority while searching for children's garments. When your newborn isn't bothered by itchy, pinchy, and poorly-fitted clothes, they can stay calm. For school-going children, a comfortable wardrobe may lead to better learning. So, purchase garments only if your baby can quickly run, move, and bend in them. It'll make all the difference in their fashion choices.
6. Buy dribble bibs
Many moms have invested in these British-sounding accessories. As the name indicates, these drool bibs absorb your newborn's drool while covering the child's neck and chest. They're smaller in size than feeding-time bibs. These napkins should be soft, adjustable, and convenient. These bibs ensure that your baby's clothes remain drool-free. However, they also make the child's outfit appear more quirky, stylish, and elegant. You can choose bibs that match the newborn's wardrobe too!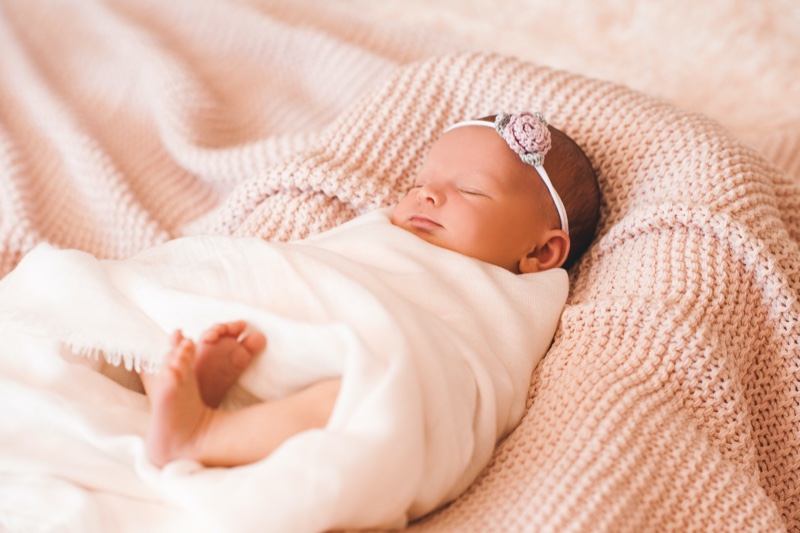 7. Remember to accessorize
Did you think accessories were for grownups only? Accessories created for children exist, and they're even cuter than traditional accessories. It can change the entire appeal of your baby's outfit, and the child may appear more dapper. So, consider newborns wearing tiny hats and little belts around their diapers. Some of the most popular accessories out there also include scarves and headbands. It may take some time to find minuscule accessories for your kids though it's worth the effort in the end.
8. Keep them warm
Don't forget to keep adding layers (with cardigans) to ensure your babies aren't just stylish but also warm. You should utilize t-shirts and jumpers to increase warmth, thereby adding to the comfort of your newborn. Remember that infants sweat – though not as much as adults. Look for signs such as flushed cheeks. Choose comfortable materials for layering and select fabrics that have been manufactured ethically under eco-friendly conditions to protect your child's health.
Conclusion
Have you ever tried to dress up your little bundle of joy but failed to do so? Well, there's a whole industry dedicated to parents passionate about their children's fashion! The newborn apparel market was worth over $60 billion in 2019, and it'll continue growing this decade. Well, some simple tricks can help parents make their babies look elegantly beautiful cost-effectively. You have to invest in children-exclusive socks and boots while layering effectively for more warmth this winter. Don't forget to select the suitable fabric to embrace your newborn. Remember to choose comfy outfits and follow the latest Instagram trends as well (#babydressph). These methods will make your innocent sunshine appear "childishly" elegant!