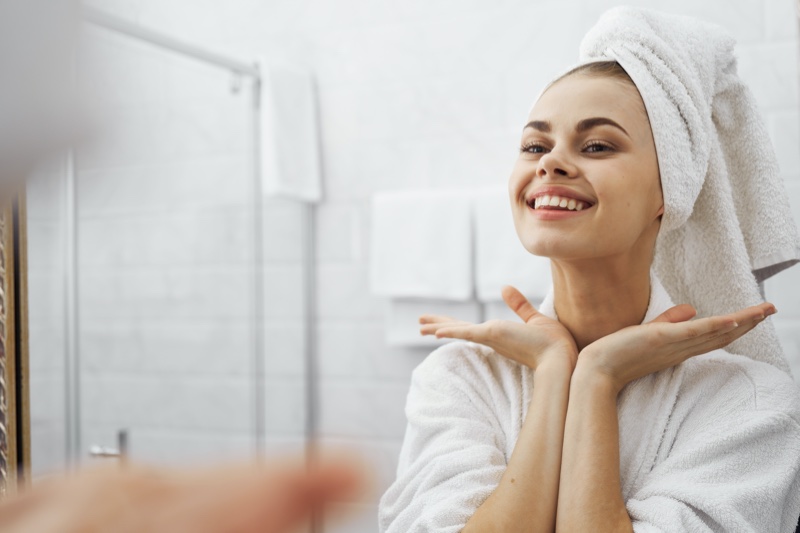 Apple cider vinegar is a useful remedy to remove scars and control acne and pimples. However, it is not the right thing to use if you have a weak skin barrier and dry skin. You must always visit a doctor if your skin condition is worse.
It is unpleasant to have a nasty pimple on your face, but what's even worse is the mark it leaves behind. It takes months, sometimes years, to get rid of the deep mark on the face. Many treatments and moisturizers claim to reduce dark spots.
However, rarely does anything work to make the marks fade actively. Some people opt for chemical peels, laser resurfacing, micro-needling, etc., to eliminate spots on the face. Apple cider vinegar is a healthy substance that can help fade acne marks.
Most people only know apple cider vinegar as an ingredient that boosts health. However, it has multiple hidden benefits that people are yet to explore. We chatted with dermatologists to find safe ways to use apple cider vinegar for acne scars. We are sharing some of the best ways below!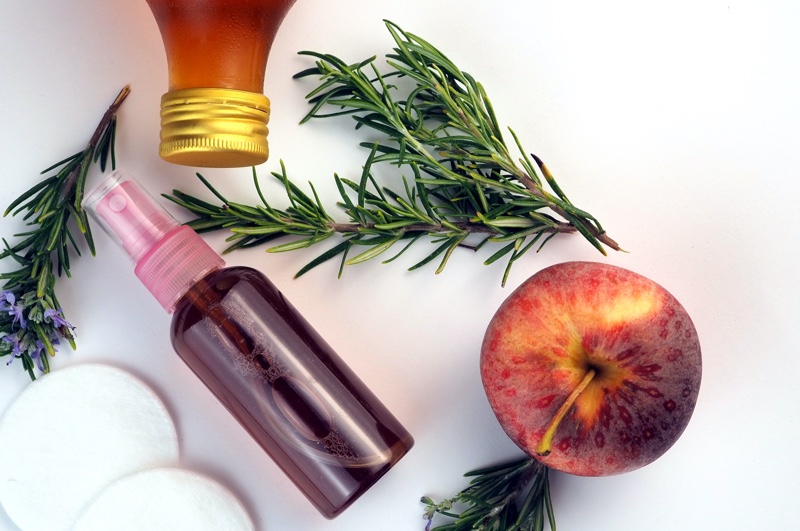 How to Use Apple Cider Vinegar for Acne Scars
Acne scars are deeper marks on the face left behind by nasty pimples and acne. Getting them to leave your face is going to be a challenging task. However, these remedies will help you improve the process and observe other skin benefits. Let's begin:
Apple Cider Vinegar Toner
Apple cider vinegar toner is one of the most common remedies that most people swear by. To make an apple cider vinegar toner, you need raw ACV, distilled water, and tea tree oil (optional). Mix one cup of cool distilled water with one and a half teaspoons of apple cider vinegar.
Add a few drops of tea tree oil to the ACV water and shake it to mix everything well. Transfer the mixture to a spray bottle and store it in a refrigerator. Spray the toner on your face morning and night for better results.
You can also use a cotton pad to apply the toner. It is a great toner to keep acne and pimples at bay. You will notice control in your oil production and a visible reduction in blemishes due to its antibacterial properties. However, it is critical to do a patch test if you have sensitive skin.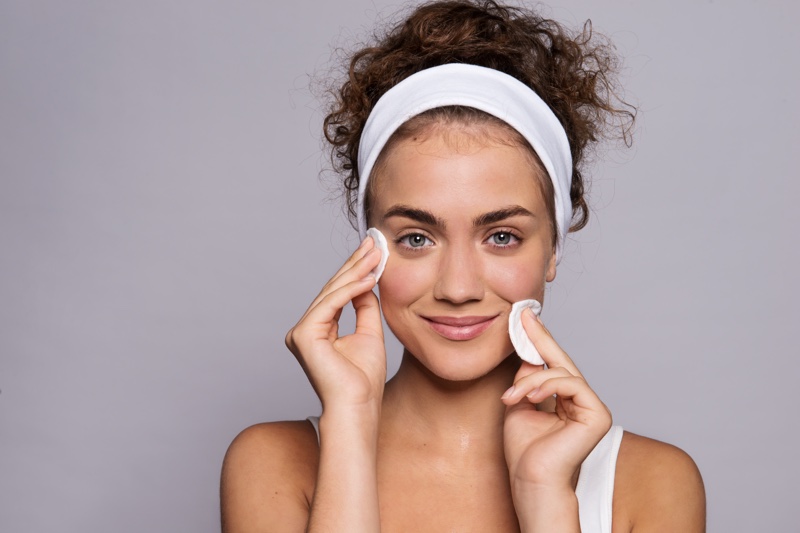 Apple Cider Vinegar and Aloe Vera Mask
Apple cider vinegar and aloe vera are a great combination to fade acne scars and add freshness to your skin. It is better to use fresh aloe vera pulp for this remedy. Take a leaf of aloe vera and, extract its pulp, mix it until it forms a runny paste.
Mix the aloe vera paste with half a teaspoon of apple cider vinegar; you can also dilute it to prevent irritation. The aloe vera and ACV mask will soothe your skin and deeply penetrate to heal scars. Apply this mask twice weekly to get the maximum benefits of apple cider vinegar.
Apple Cider Vinegar and Honey
Honey has excellent healing properties that help you get nourished and glowing skin. Teaming honey with apple cider vinegar makes it rich in enzymes and nutrients that help promote faster cell regeneration. Apply ACV and honey mask at least twice weekly to see amazing results.
To make the facemask, you need half a teaspoon of apple cider vinegar and two teaspoons of honey. Mix both the things together and apply them all over your face. This mask is a little messy to apply; hence, you can use a thin tissue paper layer over the mask to keep it in place. Wash off the mixture after 20 minutes with cold water and apply aloe vera gel to calm the skin.
Apple Cider Vinegar Spot Treatment
If you have been buying apple cider vinegar gummies only, it's time to buy the raw ones. Apple cider vinegar is an excellent spot treatment to replace scars and pimples faster. To make this spot treatment, you need raw apple cider vinegar and tea tree oil.
Take one teaspoon of apple cider vinegar and mix two to three drops of tea tree oil. You should only apply the mixture to active spots and scars. If you have sensitive skin, it is best to dilute ACV before applying. It acts as a strong antibacterial and antifungal treatment that works great to clear out skin.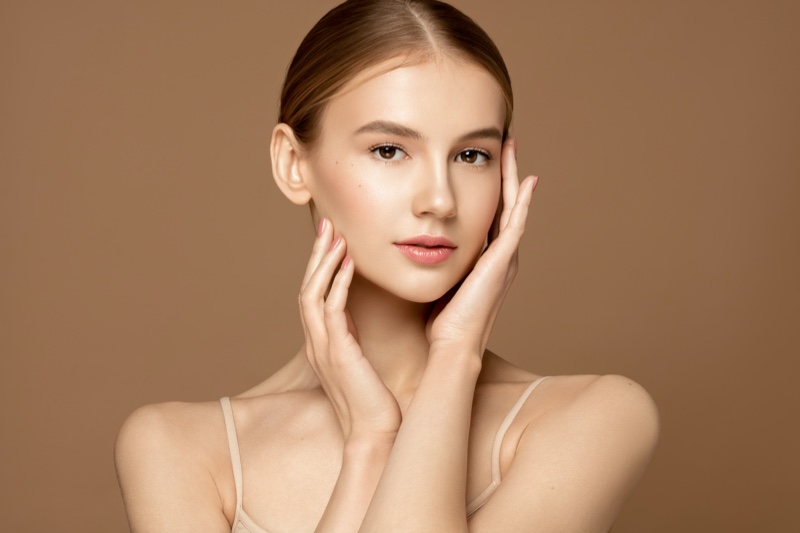 Who Shouldn't Use Apple Cider Vinegar?
Apple cider vinegar has multiple health benefits but does not work for everyone. ACV is very acidic; hence, applying it regularly can damage your skin barrier. It can also further ruin your skin if you have an already damaged skin barrier.
Apple cider vinegar is considered 'too risky for people with dry skin. It can control oil production, which can cause dry skin to dry out further. If you have dry, dull, and acne-prone skin, you should try chemical peels, micro-needling, etc., for better results. Make sure to patch test before doing any DIY treatments, and don't use it if you have a bad reaction.
Conclusion
Apple cider vinegar is a good remedy to use over a long period to fade acne slowly. It works wonders to balance your skin's pH and tackle minor issues. However, if you have deep tissue scarring, opting for a cosmetic procedure for faster cell turnover and progress is better.