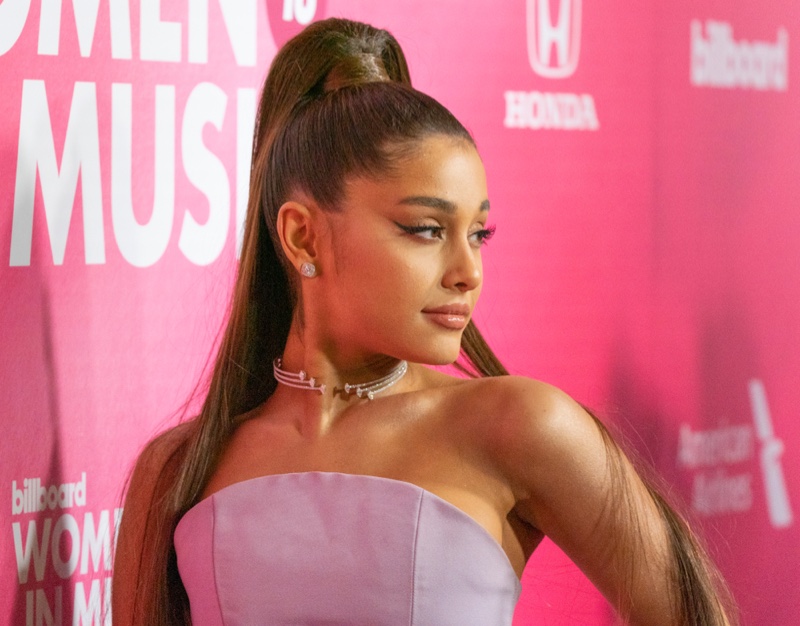 Ariana Grande took the whole world by surprise when she got married to her heartthrob, Dalton Gomez. Her wedding was one of the most simple, quiet, and unforeseen in the history of American celebrities. Less than 20 people graced the wedding, and if it were not for social media, we'd probably not know Ariana was married until months or years later.
While everything about the surprise wedding is still hot on social media, Ariana made us drop our jaws again when she made her first live performance as a married lady. The performance was hosted by iHeartRadio Music Awards and The Weeknd.
As Ariana sang, she got people intrigued with more than just her melody, the lyrics, or the beauty of her voice. She served us hot the beauty that is her wedding ring.
More than Just Rings
Ariana's wedding band is a very simple diamond ring.Not the type that will make you do a double-take like that of many other celebrities' rings but a unique and costly ring nevertheless.It was specially customized and designed for her by her real estate tycoon husband, Dalton Gomez.
As spotted by those who were at the live show, as well as from the wedding pictures she just recently put out, her wedding ring was a paved diamond band. Little diamond stones were plaited into a platinum band that glittered from all the lighting effects on the stage.
Gomez designed the ring with the help of Solow & Co. He had told the jewelry company what he wanted for his wife and they had helped him carve it out just right.
Ariana was spotted wearing the ring alongside the engagement ring she was initially given by her husband. Dalton Gomez had also designed the very peculiar engagement ring. It would even seem that the real estate agent had more passion for designing rings than selling properties.
Ariana's engagement ring is a combination of loose GIA diamond and pearl. If every other gem means nothing to any woman, these two will most likely do. Of course, there must have been deep communication between former boyfriend and girlfriend before Gomez designed the ring. From observations over time, it appears Ariana draws inspiration and also attaches meaning to the accessories she wears, her uniquely combined ring must have been designed by Gomez to appreciate her nature and the meaning she attaches to life.
From all pictures that have featured the ring on Ariana's fingers, we behold an extremely clear massive oval-cut diamond. The size of the diamond almost doubles that of the pearl. Estimations by many jewelers have given that the diamond ring may not be less than 5 or 8 carats and can cost anything from $400,000 to $800,000.
Not only is the top overview of Grande's ring unique, even the band is made from platinum and has a set design that is not commonly found in other rings.
Although we are not so sure of this, certain fans believe that the pearl in Ariana's ring might have been displaced from a ring her grandmother once made for her in 2014. If this is so, we wouldn't be surprised. Grande's grandmother had first retrieved the pearl from her grandfather's tie pin. Such a pearl will mean a lot to anyone who values family and believes in property legacy.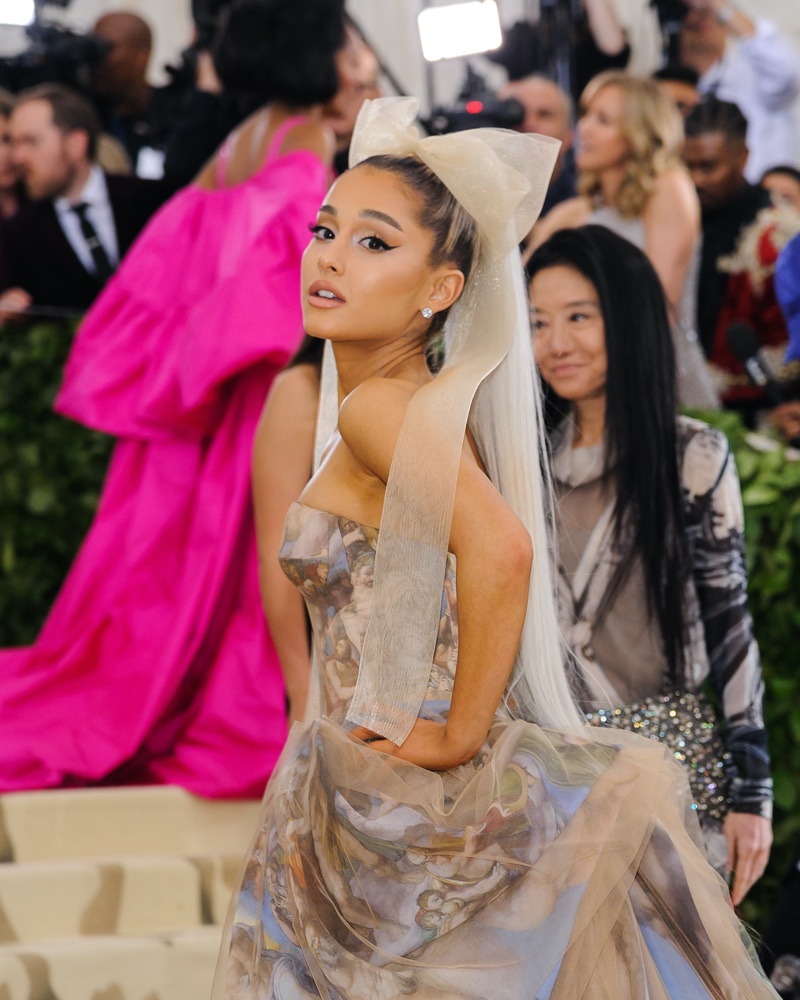 Ariana's Love Life
Ariana has been dating Dalton since early 2020 and their relationship has been relatively smooth. This would be the second relationship Ariana has gotten into that was known to all. Her previous relationship was with Pete Davidson, an American comedian, and actor. They were only engaged for about five months before they separated in 2018. Ariana had since then returned Pete's pear-cut diamond ring, which was worth about $93,000.
The American singer is surely not used to flaunting lovers but Gomez made his way to her Instagram page a number of times before they finally got married. Dalton Gomez had also featured in Ariana's music video for the song "Stuck with You."
With the way the wedding went, fans are hopeful that singer Ariana has truly found love. Our wish is that the love lasts truly and that Ariana can happily keep her simple diamond ring on her finger for the rest of her life.