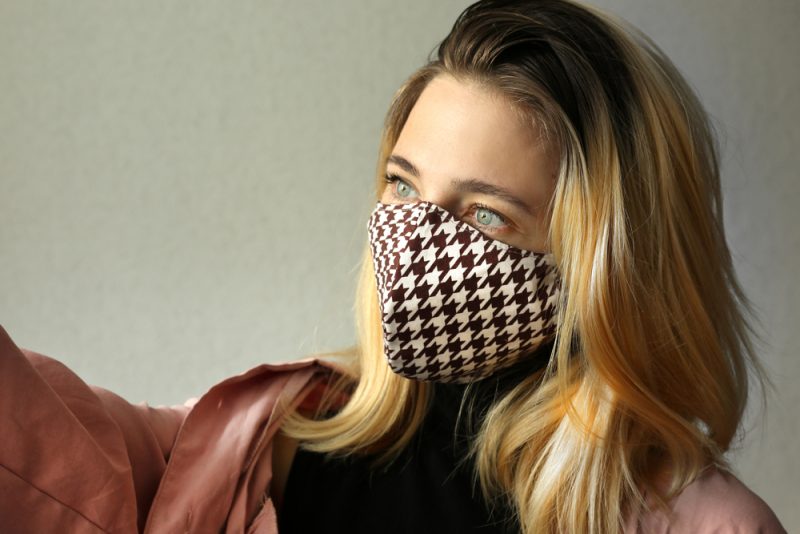 Wearing a face cover or mask is nothing new. At one point or another, we've all been exposed to the safety gear. After all, face covers are guarding gears, which are used in plenty of fields of work. From the construction to the medical worker, face masks limit exposure to contaminations, germs, or hazards. However, due to COVID-19, face masks have become essential for the general public. At large, most have never considered face covers as an ordinary adornment for regular use. However, masks are beginning to gain momentum with designers approaching them, similar to shoes, bags, or scarves. For 2020, a trending face mask may be the thing to discuss.
Pandemic Influence
The current pandemic has assumed an extraordinary function in featuring the significance and expanding the interest for face coverings worldwide. It is an awareness of others' expectations towards the general public and the feelings of trepidation of contracting COVID-19 that has driven individuals to understand the importance of the item. Presently there is a more prominent interest in the market. Masks are now a necessary accessory for everyday life. Unfortunately, we can't all stay at home around the clock. Individuals need to procure their meat and potatoes. Therefore, non-surgical or surgical face masks are the most fundamental and secure mode to embracing a new normal without limiting life in entirety.
Awareness Campaigns
Media is a powerful apparatus that guides our preferences, considerations, and lives. It has assumed a fundamental function to educate the public about using face coverings to limit the spread of COVID-19. There have been conversations and discussions about how an individual can assume his part in battling this dreadful infection. Medical professionals and specialists suggest the utilization of face masks without a doubt. At that point, web-based media is echoing these sentiments.
Celebrity Call
Currently, people feel obligated to play their part in the battle against the pandemic. Celebrities possess a unique platform to continue to spread awareness about staying safe and wearing masks. After all, they do have a significant measure of impact among the majority. Their activity or words can have an enormous effect. Understanding this reality and their duty towards the general public, many like Cindy Crawford have used social media platforms such as Instagram to spread awareness. We have seen Nancy Pelosi and Hillary Clinton in masks coordinate with their outfits, making unexpected fashion statements. Accordingly, they truly have used their influence to promote the necessity of a face mask for ladies.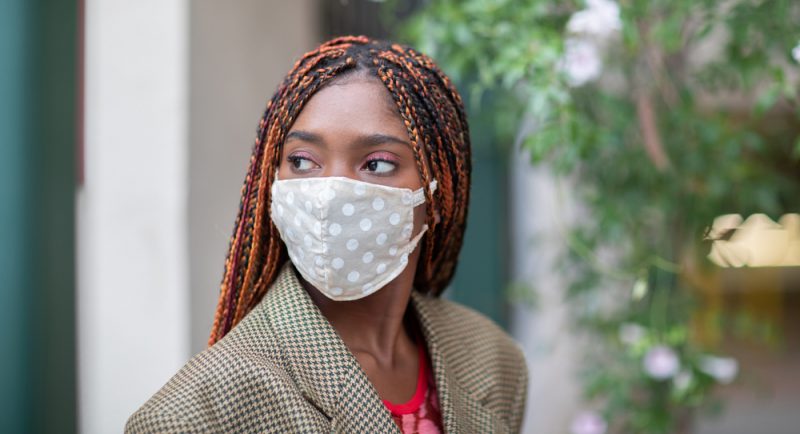 Creative Touch of Fashion
While the world hoped that the pandemic would vanish as quickly as it appeared, it didn't. With masks becoming a part of daily life, fashion brands stepped up to produce their own styles to meet public demand. This also increased consumer interest in purchasing fashionable masks. Various colors, patterns, and styles contribute to a vast market place that includes different brands like Gucci, Madewell, and Return the Runway. This scenario has created a sense of competition among the different fashion brands to avail the opportunity and make a mark by assisting society as a true and healthy participant.
Item That will Stay
These designer face mask varieties are not likely to lose their significance with the hopeful end of this horrifying pandemic. In all honesty, masks are likely to ease people's anxiety and concerns through the periods to come. After all, they act as a helpful tool against common germs and hazards. Another apparent confirmation of the face cover turning into a pattern is their introduction.
At this point, with so many options, we can consider face masks a style staple. Before, we were acquainted with single hued protective face masks. They were generally found in solid colors such as white or blue—the customary colors related to medical practice. In any case, presently, there are a lot of textured masks accessible in various alluring prints and styles. You can purchase face masks with flowers, checks, solids, and even with mottos also. Like some other clothing or embellishment, they can now be a personal statement. This part of these utilitarian essential uncovers it as a genuine design staple.
Easy Production
The relatively simple manufacturing process of masks is another contributing factor to the expansion of the market. Brands or companies can produce masks with limited resources, making it easy for so many to participate. By clicking this link of London fashion wholesalers or similar, many have begun offering their own stylish masks.  From long-established names to new brands, masks are a trending item with significant growth potential. In light of the above conversation, face covers have achieved an absolutely new look and status in our lives at this age.