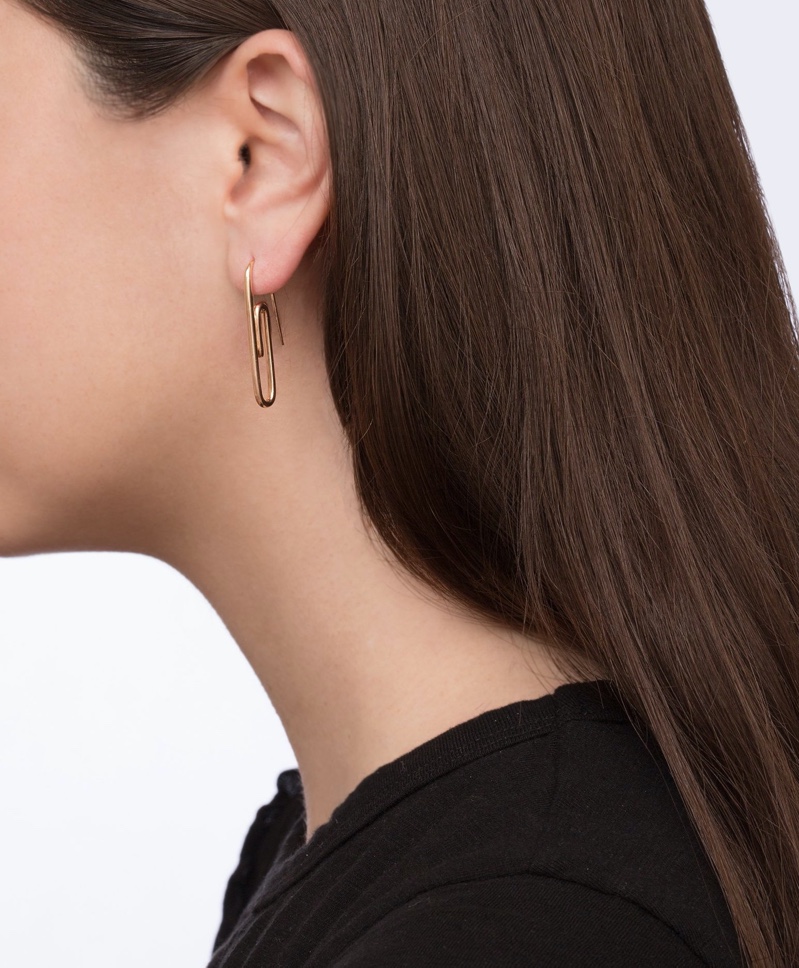 Jewelry is not just about fashion. It's about messages, emotions, memories, and so much more; luxury jewelry designer, Anita Ko, has proven that. With her designs concentrating on quality craftsmanship intensified by her use of dazzling variety of semi-precious stones and diamonds, it is no surprise how her eponymous brand is a consistently top choice of a lot of Hollywood celebrities; Kendall Jenner,  Miranda Kerr, Jennifer Lawrence, Naomi Watts, Angelina Jolie, and Victoria Beckham to name a few. 
Who is Anita Ko?
Born and raised in Pacific Palisades, Los Angeles, Anita Ko started designing her own necklaces at the age of seven after being inspired by her mother's jewelry collection. Being fond of jewelry, her mother would buy Anita little cheap things and ruby beads so she could make her own stuff. As Anita got older, she would ask his father to take her to various jewelry shops where she got inspiration for her jewelry designs. 
Fast forward to many years after, with her pure luxury boldness, Anita Ko was able to launch her own high-end brand ranging from $400 for spike studs to $100,000 for customized designs that have received an overwhelming response from the market especially from famous Hollywood celebrities. All throughout the years, Anita Ko has been giving her passion for emeralds, diamonds, and other stones a contemporary edge. 
The Journey
When Anita Ko started her line in 2006, it was not an instantly smooth-sailing milestone. She went through the challenges of introducing a beautiful jewelry brand in a jewelry industry that was then male-dominated. A lot of people in the industry tried to overcharge on supplies. Despite such early challenges, Anita Ko remained clear about the unique designs of her pieces specially made for women, where she eventually thrived and succeeded. Anita was able to introduce a variety of contemporary, unique pieces in the market, enabling more women to unleash their style and individuality. In spite of her fame and the success of her eponymous brand, Anita Ko has been humbly working from an office at the border of Beverly Hills and West Hollywood. Celebrities and stylists would conveniently visit her location to see or borrow her jewelry.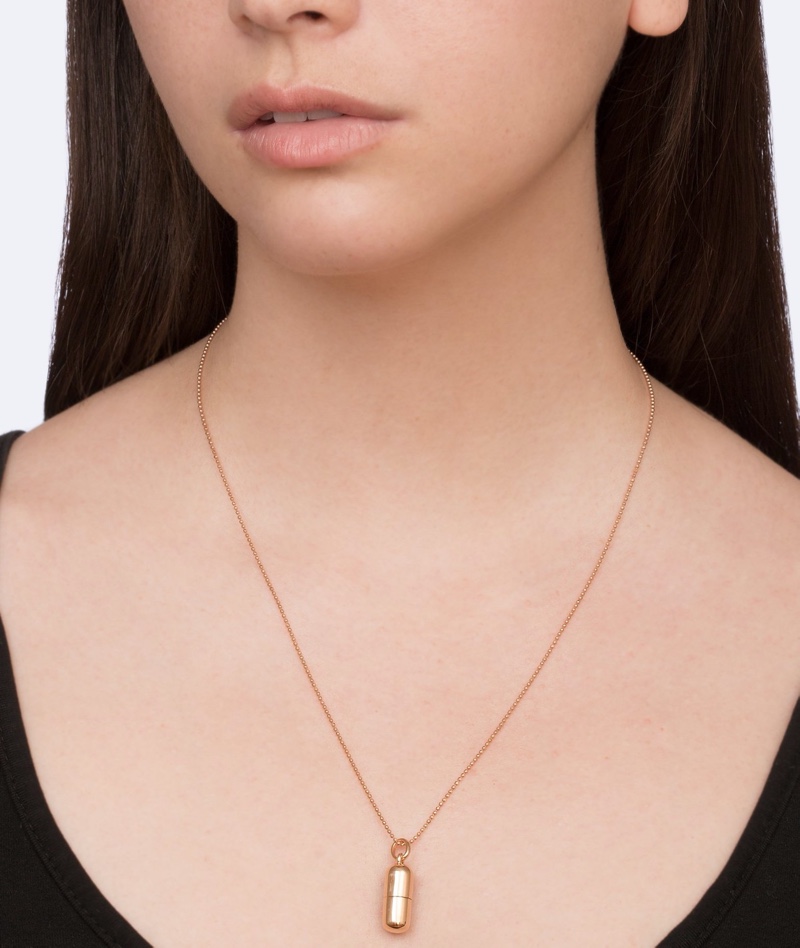 Meet the Anita Ko Collection
The Anita Ko jewelry line started with rose gold and diamond leaf motif that captured the heart of celebrities wearing them as a ring, bracelet, or pendant. The brand then eventually deviated from creating diamond-focused crafts and has added rubies and emeralds with panther and stud motif set in opulent cocktail pieces that have made a ubiquitous influence among women who want to wear elegant, every-day wear jewelry. Often appreciated as pure luxury, the Anita Ko collection ranging from pinky rings to ear cuffs represents the glamour and grit of Los Angeles's influential style and subcultures.
Anita Ko's rings, earrings, bracelets, and necklaces have intricate designs to help you achieve genuine elegance. Here are some of her best selling collections:
Anita Ko Rings
With Anita Ko's fancy ring sizes ranging from 5 to 7 with half sizes in between, the entire ring collection in white gold, rose gold, and yellow gold is expected to make all women happy. 
First in the list is their Diamond Coil ring, an 18 karat gold pave diamond coil ring made of 1.89 cts diamonds surrounding it that costs around $8000. Next in the list is their gorgeous Palm Leaf ring, an $11,550 worth ring made from 18 karat gold of baguette palm leaf containing 2.6cts baguettes. While diamond coil ring and palm leaf ring continue to be their best sellers, there are also a lot of celebrities raving about their tri-leaf ring and three-row baguette coil ring. The Tri-leaf ring worth around $6500 is an 18-karat gold diamond ring made of 1.08 cts baguette diamonds and .45 cts round diamonds. All three leaves are of the same size. Meanwhile, their Three-row Baguette Coil ring that costs around $7300 is made from 18-karat gold with 2.46cts baguette diamonds. 
Anita Ko Earrings
The craftsmanship and beauty of Anita Ko's earrings collection separate the brand from the rest. Available in white gold, yellow gold, and rose gold, her pieces even made it to the list of most frequently seen jewelry in magazines:
18-karat gold Diamond Bow Studs earrings made from .50cts of diamonds; a pair is worth around $3,000.

18-karat gold Short Baguette Drop earrings which contain 1.32cts of diamonds; a pair of this elegant piece is worth around $6,900.

18-karat gold Single-row Diamond Ear Cuff with Rope Diamond Chain earring piece, which is made more sophisticated with .87cts of diamond. This modern and fierce piece is worth around $3,000 a pair. 

Diamond Paper Clip Earring made from .59cts of diamonds and 18-karat gold. This combination of elegance and uniqueness costs around $3,500 a pair. 

18-karat gold Plain Large Palm Leaf Drop Earrings, which also contains 4.82cts of baguette diamonds; this luxurious piece costs around $22,900.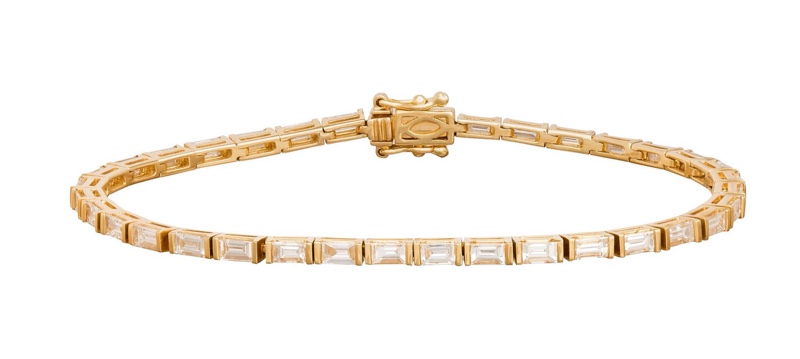 Anita Ko Bracelets
Also available in white gold, rose gold, and yellow gold, first in their bracelet collection is named the Hepburn bracelet – an 18-karat gold bracelet with 2.25cts diamonds representing the boldness of Audrey Hepburn. Nowadays, you can get this at around $11,100. 
Now, if you have more wealth to spare, their Elegant Leaf bracelet from their collection is worth checking out. It is an 18-karat gold diamond pave and baguette leaf bracelet with 2.10cts of baguette diamonds and 1.25cts classic diamonds. A piece is worth around $17,300. 
Another in their collection that a lot of Hollywood celebrities have been crazy about is their Marquis Diamond Tennis bracelet made from 18-karat gold and 6.08cts marquis diamonds. A piece is of such beauty is worth a whopping $32,400. 
Anita Ko Necklaces
Focusing on twelve different zodiac signs, Anita Ko's Zodiac Coin Pendant necklace contains .48 cts diamonds and 18-karat gold with a 20-inch chain and 16 to 18 inches loops. Such a piece of elegance and style is worth $8,200. Meanwhile, its Diamond Oyster and Pearl necklace has also rocked the jewelry market for its rare but elegant concept. A piece contains 1.06ct pearl and 1.37cts diamonds.