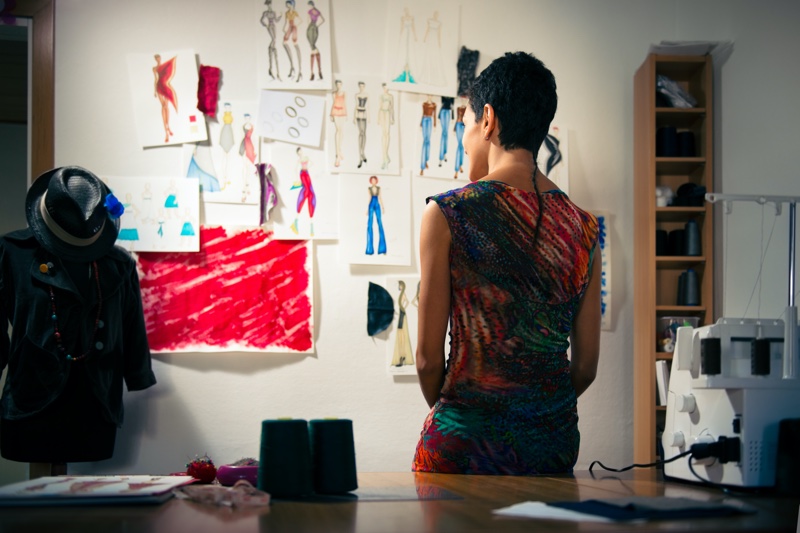 Clothes are an important and necessary part of our modern, everyday lives. Clothes define and identify us. They help us express ourselves and keep us warm, covered, and protected. Plenty of work goes into making clothes, from coming up with the idea to sizing the fabric to sewing it all together and selling it. Whether you're looking to start your own clothing brand or want to learn more about the clothing industry, you've come to the right place. Here's everything you need to know about how to make clothes, wrapped up in this simple and easy-to-follow guide.

Inspiration, planning
Any good creative project starts off with the right research and plan. Even as an expert seamstress, you need to find some inspiration and reference points when designing clothes. Inspiration for creating clothes can come from many different places. This can include fashion magazines to what you see on the street or the internet. You can pick out different materials and textures to capture the design or style you're going for, as well as the silhouettes and aesthetics. This part is the most fun for most designers and makers, as you get to experiment and let your creativity flow.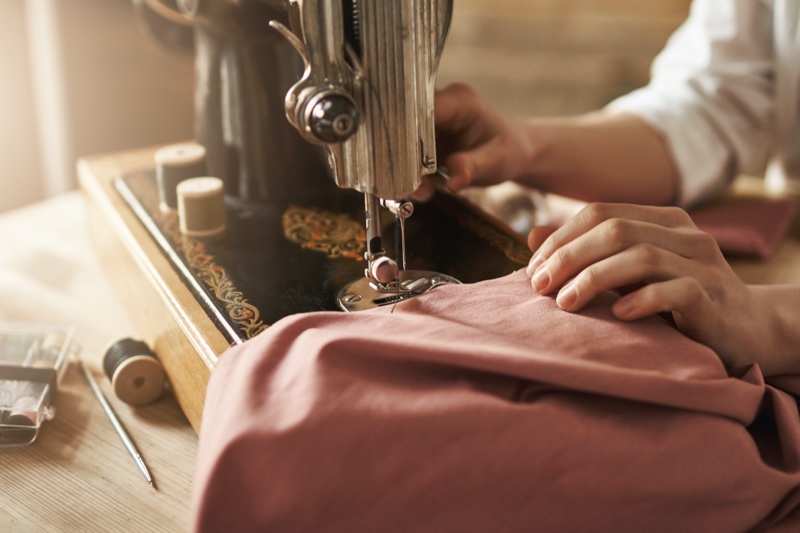 Designing and cutting
Once you've got an idea of what you want to make, it's time to bring out the pens and paper and get to drawing and designing. You start putting together your patterns and forming your layout for production at this stage. This part requires a lot of technical skills, from drawing to sewing knowledge, which can be difficult for newcomers.
At this stage, outsourcing a clothing manufacturer might be your ticket to making it big. Find a clothing manufacturer that can meet you halfway, whether that be bringing your ideas to life or buying your finished garments off you. These private label clothing manufacturers have the expertise needed to get your brand off the ground. Working with someone who knows the ropes can be a major game-changer, especially in the early stages of your business.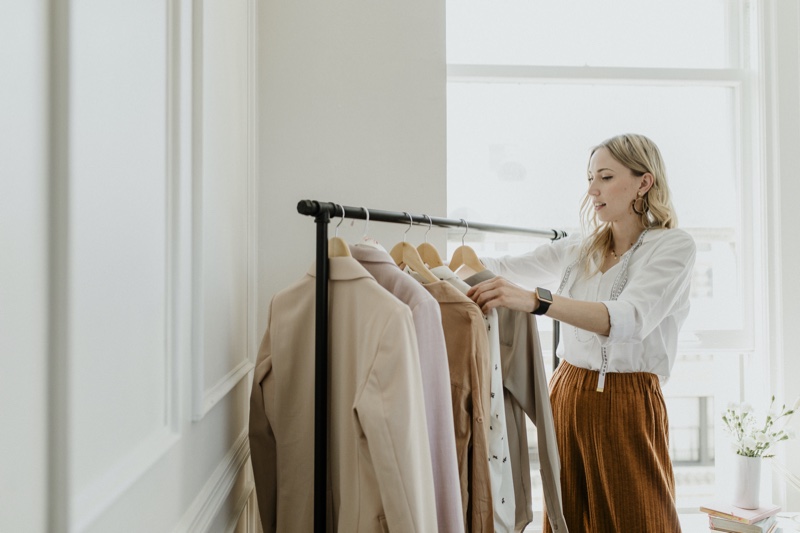 Starting production
When it comes to manufacturing clothes, the start of production can look different, depending on the size of your operation. Smaller clothing makers can make do with a single sewing machine to support their vision and business. In comparison, bigger companies have a whole production line at their disposal.
If you're looking to start a clothing business or brand, you might need to invest in new equipment to meet the demands of your customers. If you're a small startup with big dreams, outsourcing wholesale manufacturers might be a good idea. Outsourcing keeps costs low while still producing high-quality garments to keep up with demand.
Finishing touches
Once the final piece of clothing is made, it's time to add the finishing touches and make sure everything's in tip-top shape. This stage is all about reflecting, checking for mistakes, looking for ways to improve. You're going to make a lot of errors on your first try, so it's essential to pay attention and learn from them.
This stage is also about adding the final finishing touches to your garments before you send them off. As a private label clothing brand, it's important to make sure you produce high-quality goods. Good quality is just as crucial as stamping your personal and unique flair onto them.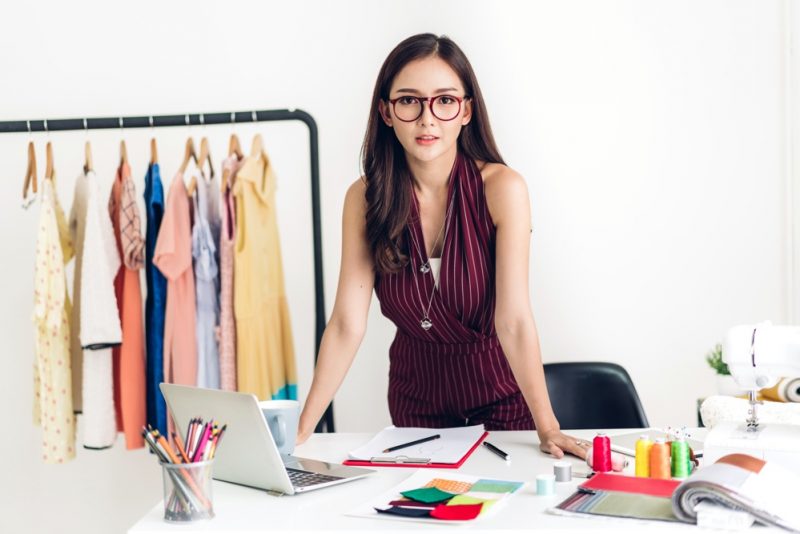 Selling and marketing
Once you've made your finished garment, it's time to advertise, market, and sell unless you're planning on keeping it! If you're starting out, chances are, you will work on orders. Whether you work on orders or produce in bulk, you will need to make sure you have a constant supply of customers. You need to deliver high-quality products, know your brand, and market it well to your target audience.
When it comes to selling your garments, presentation and professionalism are everything! Figure out the logistics and put effort into your packaging, and make sure everything you put out reflects your brand and your values. Cater to your customers, listen to any complaints, and make sure to have good customer service.
So there you have it! Anyone can make clothes, but you'll need more than creativity and drive if you want to start your own business! First, you'll need a solid plan and inspiration to create your clothing business. Do some research, find some references, and get excited about making clothes! Once you've come up with a concept, get to designing and laying down the groundwork.
After you've made your patterns and chosen your material, start producing your garments! Whether you do everything by hand or outsource skills and equipment, the goal is to produce high-quality products. After creating the garments, it's time to add the finishing touches and reflect. Look for ways to improve, learn from your mistakes, and always strive for perfection. Once you're satisfied with the finished product, work on marketing and selling it! Follow this simple guide and start your clothing brand off right!