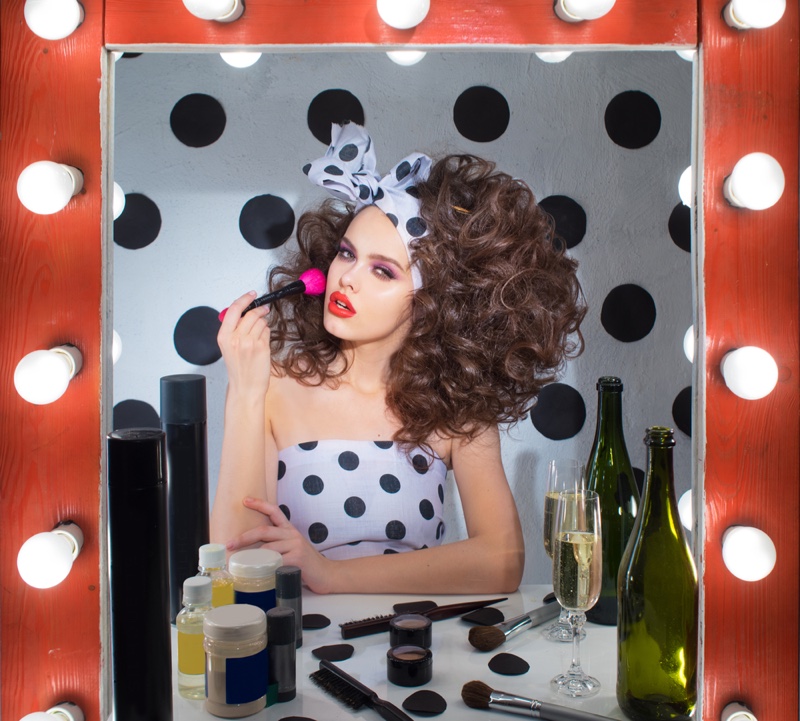 When it comes to makeup application, the mirror is a woman's best friend. Further to look flawless, proper lighting while doing makeup is essential, which is why Hollywood mirrors are so popular.
A Hollywood mirror is the one you set up in your dressing area, which is useful while you apply makeup and do your hair to achieve a perfect look. The mirror is not just functional but also enhances the look of the dresser area.
A lighted mirror is very different from the Hollywood mirror if you are confusing these two to be the same. In a lighted mirror, an LED strip is externally added to illuminate your reflection, but the lights come integrated with the Hollywood mirror. This means you just need to change the bulbs as per your need without any difficulty.
If you are wondering how the word 'Hollywood' was added to this type of mirror, the story is quite interesting. In the early 30s, when actresses used to get ready, they externally added light bulbs to their mirror to get that perfect makeup look. As this kind of illuminated mirror became famous, it was ultimately named Hollywood Mirrors.
But with so many options available in the market, it has become difficult to choose the right option. This is why we have come with a buyer's guide to help you choose the right one.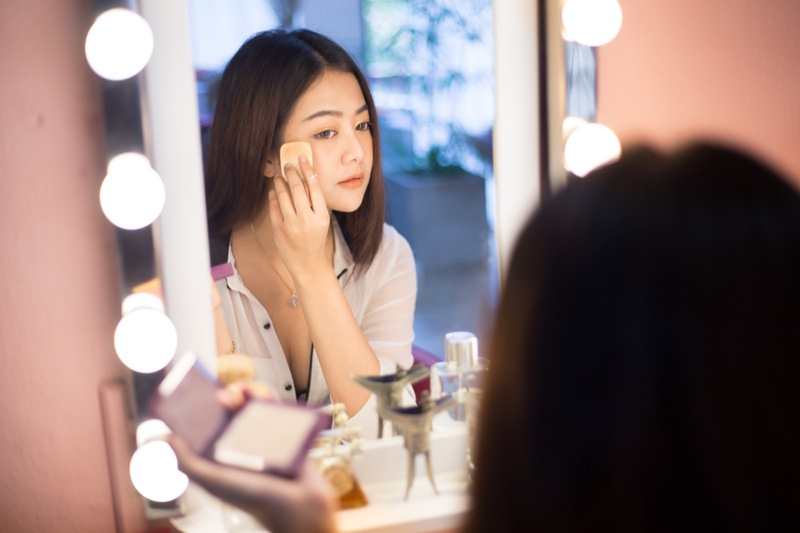 1. Size of the Mirror:
You obviously need to measure the area where you plan on hanging or placing the mirror. But another factor you need to consider regarding the size is that it should be large enough to reflect your face clearly while applying makeup. In fact, we suggest you go for a bigger mirror so you can at least see half your body while applying makeup, which may help in deciding if your overall look is coming out well.
2. Light Type:
This is the main feature of the Hollywood mirror you should focus on. As the integrated light bulb feature is why you are buying it. The lumen of the bulbs is an essential feature you should check, as a high lumen value means the brighter it will get. Anything below 100LM is not advisable, as it will not be bright enough for you to get a flawless look.
The second feature about the light you should check out is the color temperature it offers. Many Hollywood mirrors can only emit white light, and you will also find mirror options that let you change the color of the bulb to warm or soft.
The third light feature that we find important is that the brightness of the bulbs can be controlled. You can dim or brighten the light based on your mood.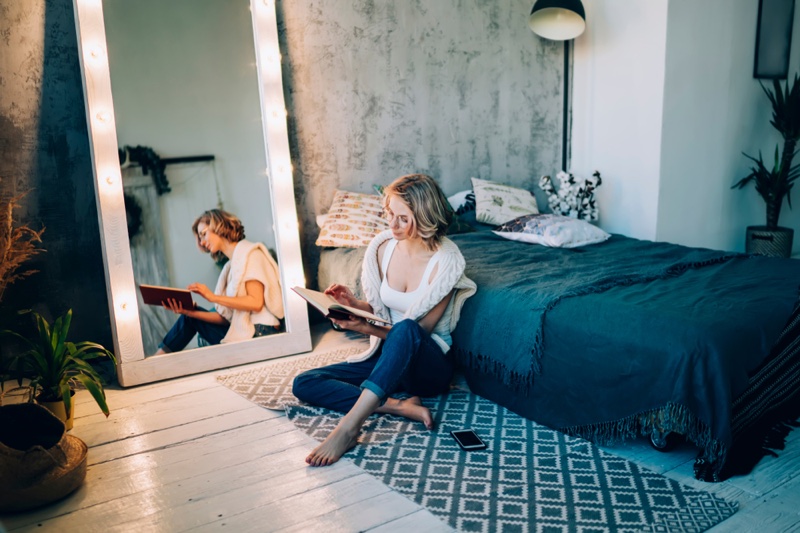 3. Frame Material:
This may not seem like an important aspect, but remember it is holding the entire mirror together. A good quality frame helps in keeping the mirror safe. Manufacturers use metal, plastic, or wood to construct a frame out of which metal is the most popular and durable one.
4. Smart Features:
Technology has touched every field hence it is obvious that there are smart Hollywood mirrors that are connected to a network, can also be controlled by Alexa, and can even play music for you. If you are looking for some fancy features, you can check out a smart Hollywood mirror.
If you are a makeup enthusiast and hate ending up with a patchy look just because of bad lighting, it is high time you check out Hollywood mirrors from Luvo Store where you will find ample Hollywood mirror options with a wide range of features. Once you pick the right Hollywood mirror and you will always end up looking like a diva.