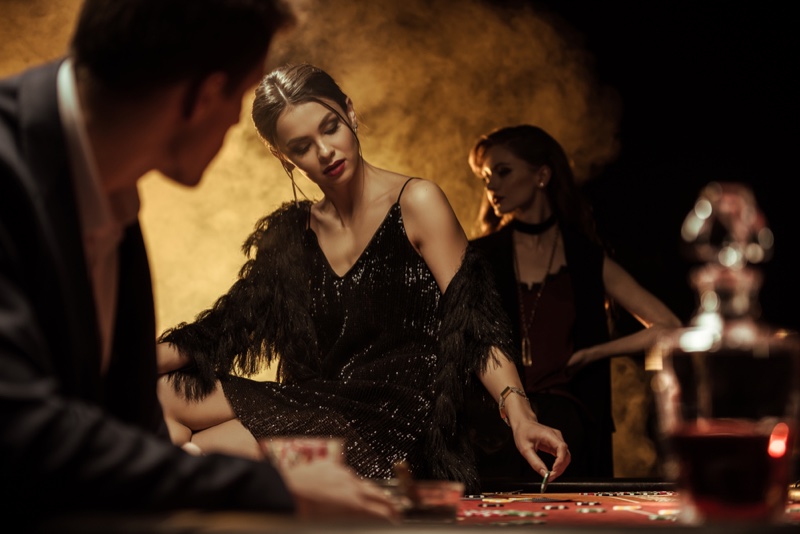 Despite living in a more or less libertarian world there usually are some limitations and etiquettes that we have to follow in every sphere and place. In this article, we will be talking about one of the most visited places throughout the world, which is a casino.
Many people go to the casino, mostly for having fun and spending some time with their friends or simply to spend some money. Yes, to spend some money and not win, no one goes to the casino to gaining money but to spend. While the statistics show that a top Australian online casino may generate as many as 10,000 active players within a certain hour, the vast majority of these players are actually regular players of the land based casinos. And the same study shows that the remaining online players most oftenly avoid land based casinos for one simple reason – they are unaware of the etiquette and are simply too shy to do things the right way.
If you spend a week in a casino, you will see that people have a specific way of behavior in the casinos. Though, there are some dos and don'ts to take into consideration while visiting the casino. It is due to not having any bizarre glances towards your side neither from the dealer nor from the other players.
The Look Is Defining
When going to a casino and having some money to spend you will definitely most likely have to dress up accordingly to the luxurious place, unless you are in Hawaii and can walk in straight with your sleepers and summer hat. Otherwise, make sure to look professional and be a million dollar Baby, by that you will be able to make a good impression on other players and feel confident yourself as well.
If you dress like a junkie, well if you are still let into the casino, you will not be taken seriously for sure. Which does not really feel good, especially while visiting the place where you are winning or losing a lot of money. The dress code is part of the casino etiquette.
For gentlemen, it can be a suit and tie or a bow, usually black, though can be of any color that suits your personality as well. Your personality will assist you in the gaming process and send certain messages to your rivals. For ladies, it can be a sparkling dress as well as heels, something that gives you an expensive look.
Remember not to look like a waiter or a dealer or any other staff member of a casino, so do not wear a white shirt, black trousers, and black tie, try to improvise, otherwise, you might be mistaken with the staff, which you don't want to be.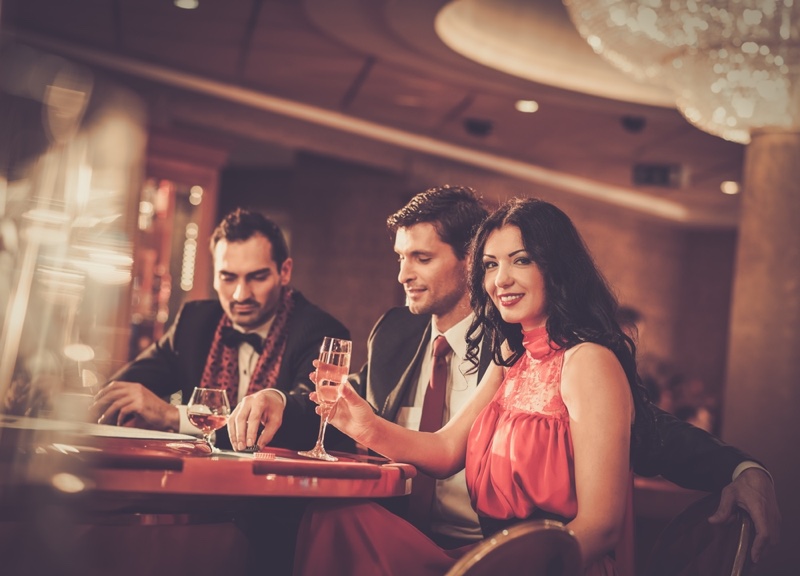 Accessories
In the casino, there are no watches, which means that if you have a specific time that you are able to spend in that place make sure to watch your time, by means of having a wristwatch. It is always nicer to have a watch on your wrist rather than taping your mobile phone every time you want to check the time.
If you have any expensive brand watch, then go for it. You are very much encouraged to put it on, this will once again highlight on your confidence and take you seriously. Concerning other accessories such as rings or jewelry, of course, it will be nice to have some of them. The more luxury they look, the better the impression you make. It might be snobbish in other places, though the casino is definitely the exception. Do not put everything on you that you have in your wardrobe, but make it match with your clothes and your general look. 
Usually, it is considered to be a good tone when you look fancy in the casino, and plus it is always nice to feel all eyes on you.
There are some more tips that you might want to take into consideration while going to casino especially for the first time.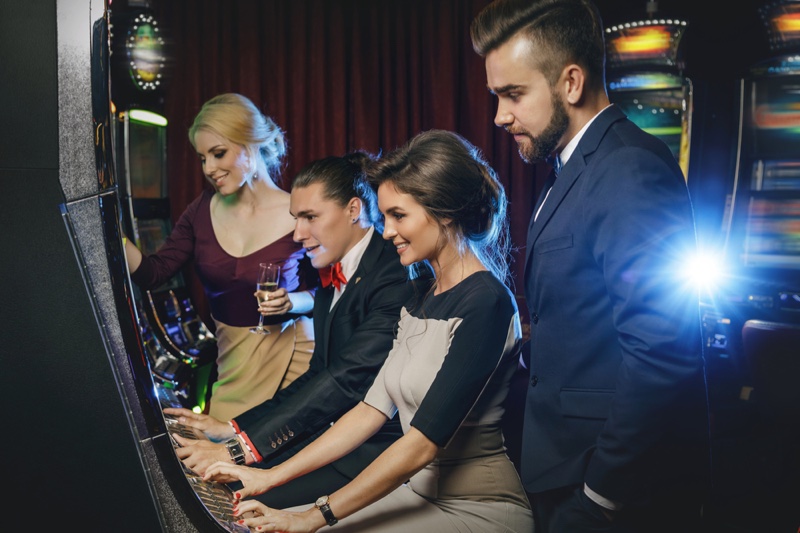 Turn Off Your Mobile And Forget About Selfies
It is not a common casino etiquette to take photos in casinos. Most of the casinos do not allow it as well as it might be very disturbing for other guests, who might not want to appear in any of the photos, especially posted on social media.
If you are a selfie lover and want to capture your moment of winning a jackpot, be sure to warn a security guy or ask anyone from staff is you are allowed to do so.
We live in a world where we use smartphones all the time. It is a very important accessory in our daily life. Though, the casino is definitely not the place where you have to be glued to your phone. It is very unethical, especially while playing any kind of table games. In most of the places, a dealer or a croupier will ask you to switch it off. It is rude, plus it is disturbing.
Stay Sober, at least for some time
Alcohol does not always do you good. As the casino is mostly a place to relax and chill out with your friends, you will be consuming some alcohol in there as well, which is quite a common practice. Though, there are two strict reasons why you don't have to drink too much.
The first reason why you shouldn't is that while being drunk you are more likely to get into an argument with the other players, what can end up kicking you of the casino by a security guy, which you would not like to happen.
The second reason is that staying sober helps you in concentrating better on the game and consequently chances of winning are higher, then not knowing what you are doing at all.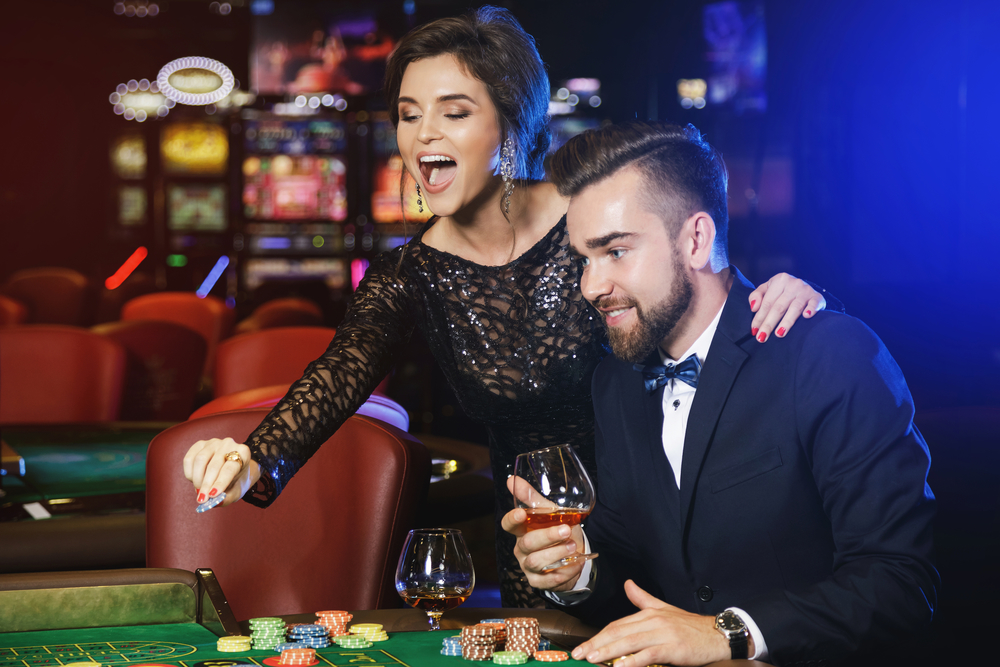 Chips and Attention
Do not be shy to ask how a thing is done, especially if you are visiting the casino for the first time. There are certain rules that you have to follow while playing.
Buying your chips is probably the easiest mistake casino newcomers make when sitting down at a table game. Make sure you're aware of the minimum and maximum bets of each table as they will differ, before making a purchase. These are clearly displayed on boards, so don't sit down at a roulette table and hand over $5, only to realize the minimum bet is $10.
To buy chips, never hand the dealer cash; lay cash on the table in front of you as you sit down. The croupier or dealer will catch sight of this and then change your money into chips, announcing the amount as he does so.
After you have chips to play with, listen to the dealer, he will be announcing all of the passages of the game. If you are unsure of the action, sit there for a while and watch a game, you will soon figure out what to do.
At a roulette table, the dealer will give out a different color of chips to everyone. This is to differentiate your chips from everyone else's. Remember your color and learn where the chips have to be placed correctly for a bet. Don't be afraid to ask the dealer for help if you need, unless you want to end up forfeiting bets by placing chips in the wrong place. Do not move, or remove, chips during a spin of the roulette or hand of blackjack, and don't touch other players' chips.
Going To The End
If you have finished the game and want to leave, take notice to the dealer that you are over and want to cash out. The courier will change your roulette chips for generic casino cash chips, and you are free to go.
It is always a good tone if you leave some tips for the dealer unless you are in the country that bans the tips for the croupiers and dealers. If you want to please the dealer for the good game and thank him, just go with 5 or 10$ tip. It is pretty much common practice.
Leave a good impression and if you came to a casino, at least look like a "professional spender".