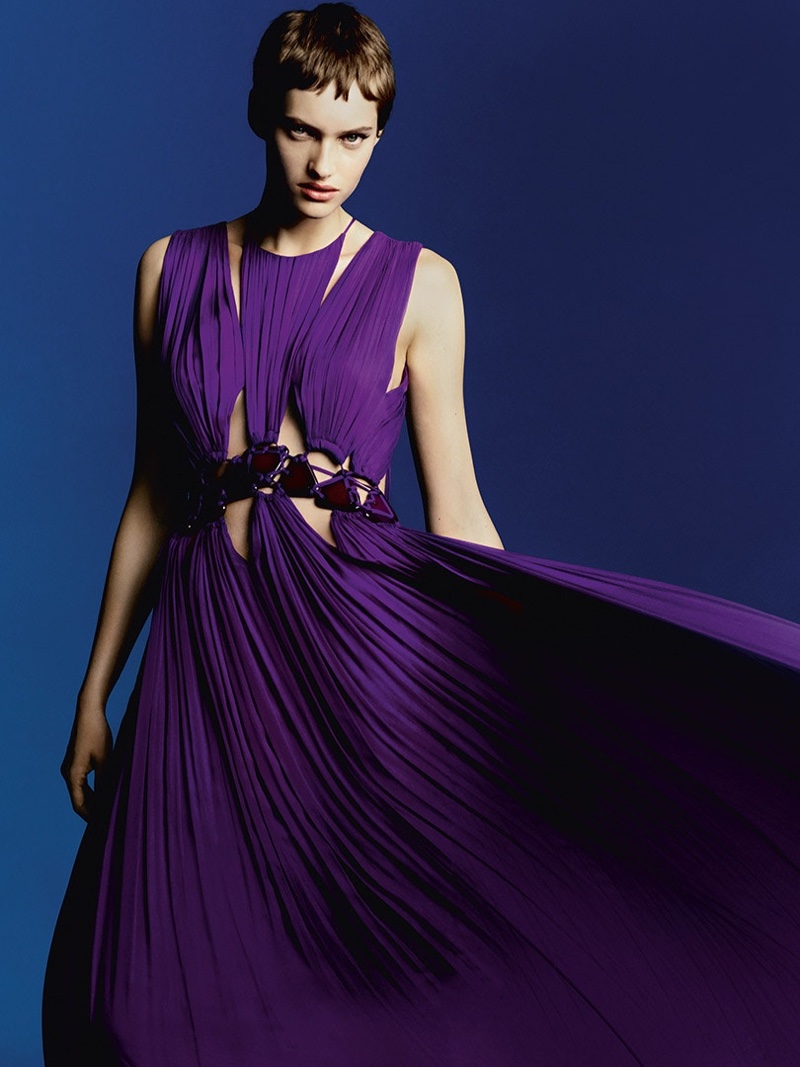 Alberta Ferretti returns to the studio for its spring-summer 2022 campaign. The Italian fashion brand taps Greta Hofer to front a series of images captured by Rafael Pavarotti. Lightweight dresses come in long and short silhouettes with a vibrant color palette of jewel tones.
Alberta Ferretti Spring/Summer 2022 Campaign
Styled by Imruh Asha, Greta wears platform sandals in addition to sculptural jewelry with the apparel. For beauty, Hiromi Ueda works on her understated makeup with hair by Eugene Souleiman. Marc Ascoli does art direction with Piergiorgio Del Moro on casting. A short film by Antoine Asseraf shows the looks in motion, focusing on the designs' details.
Related: Fran Summers Looks So Chic in Alberta Ferretti's Fall 2021 Campaign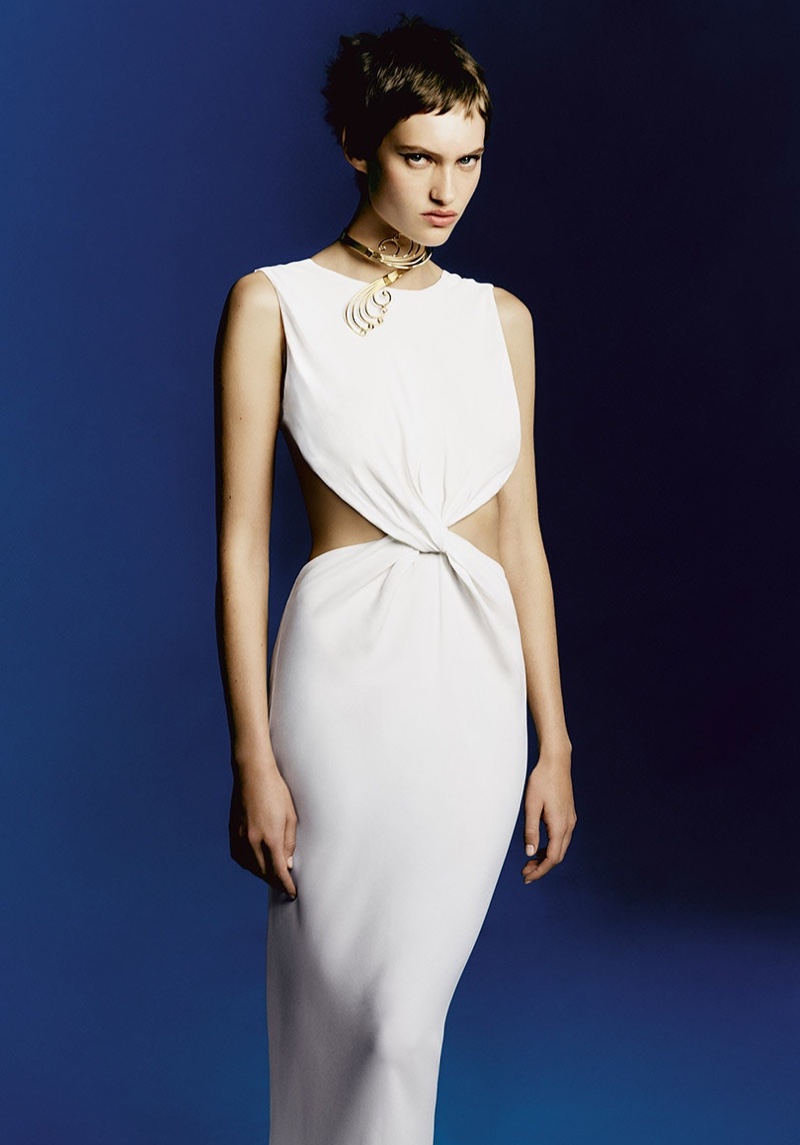 "Light yet textured, the collection reaffirms the tropes of an unmistakable style, which reconciles opposites in ineffable harmony," the brand shares about spring. "Colors are soft and natural, or they light up in the vivid glow of precious stones – ruby, turquoise, emerald, amethyst – to subside in the seductive placidity of black."