This is a Sponsored post written by me on behalf of Dr. Farid Mostamand for SocialSpark. All opinions are 100% mine.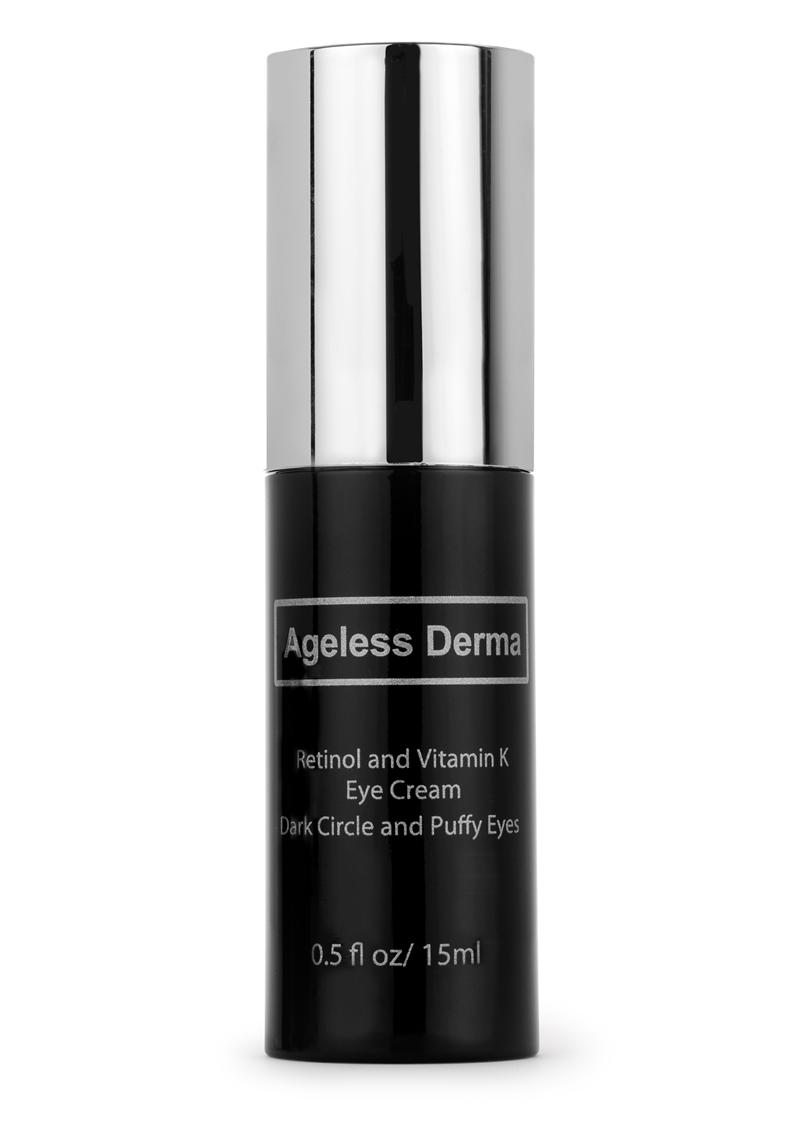 Skin care company Ageless Derma has developed an anti-aging eye cream that helps reduce dark circles, puffy eyes and wrinkles. Ageless Derma eye cream targets all those things to help you get a radiant and youthful look by keeping up with all the latest scientific evidence. Vitamin K has been scientifically linked to the reduction of wrinkles; while retinol has shown to help erase wrinkles. The cream also contains Vitamins E and C for antioxidant effects; giving the Retinol and Vitamin K Eye Cream all the components to give your eyes a younger and healthier look.
Retinol, the other ingredient used in Ageless Derma's Eye Cream, is a form of Vitamin A that has been proven to be very effective in reducing wrinkles, increasing enzyme activity, cell renewal, skin plumpness and elasticity. According to Vogue Magazine and findings reported in the British Journal of Dermatology, today's skin care formulations using Retinol are just as effective at eradicating wrinkles as prescription-strength retinoids are, and much less expensive. Ageless Derma has placed a Retinol, the purest form of Vitamin A, in their age-reducing eye cream.