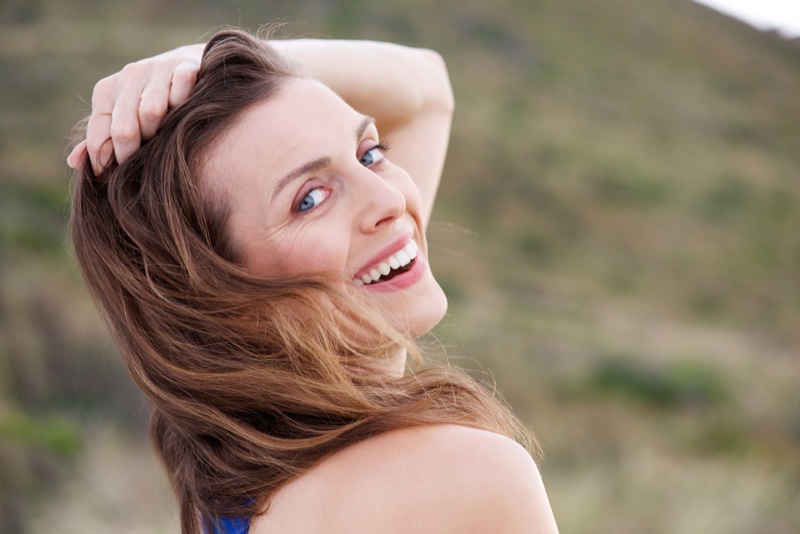 Whether you've been married for decades or like to date senior singles every chance you get, there is no denying that looking good makes you feel better about yourself. We could even go as far as to say that taking good care of our physical appearance has nothing to do with men! It gives us a confidence boost and a natural high we just can't get enough of. Below, we discuss the top 3 beauty tips for mature women that are guaranteed to make you feel pampered without breaking the bank.
#1: Regular Haircuts
Pricey professional hair products can undoubtedly make your hair look stunning, but nothing compares to the regular trips to the salon.
No amount of posh shampoos and conditioners can mask split ends or a hairstyle that is just out of place. That's why the first and most important beauty tip for frugal mature women is getting a haircut every 6 weeks to keep that mane looking healthy and shiny.
Mind you, many of us experience some degree of hair loss as we age, which is why putting too much product on a regular basis can backfire. Instead, cutting the hair to stimulate its growth and thickness is a far better idea, one that is proven to erase 5 to 10 years off your appearance in about 45 minutes' time!
#2: Regular Manicures
If you take a closer look at any famous mature woman or a woman who always looks put together no matter the occasion, you'll notice that they all have perfectly manicured nails. It's not the amount of money that they spend on their purse, coat or shoes that makes them stand out in a crowd. It's their hair, nails, and teeth that shine brighter than any designer clothes.
We've covered the hair, and would now like to talk to you about your nails. Set a day every week or every two weeks for getting regular manicures that don't cost an arm and a leg, but that will make you look elegant without trying too hard. Find a budget-friendly salon that you'll like to go to, with a good nail polish selection, and a nice staff that will always put a smile on your face.
#3: Regular Trips to the Dentist
Regular trips to the dentist obviously have more to do with our health than physical appearance, but as we age, our dental health becomes even more important because we have to deal with inevitable age-related tooth decay. This is why you should get your teeth troubles sorted in Thousand Oaks whenever necessary.
If you're particularly concerned with the appearance of your teeth, consider aesthetic dentistry that can bring that pearly white shine back to your teeth. Veneers are a great option if you want a permanent solution because they cover the front sides of your teeth and come in a variety of shades of white, but leave the back of your tooth open for the dentist to do what he has to do to keep your teeth healthy. If you're concerned about the cost, putting veneers on the upper jaw only is a good start that can make you look 10 years younger in an instant.