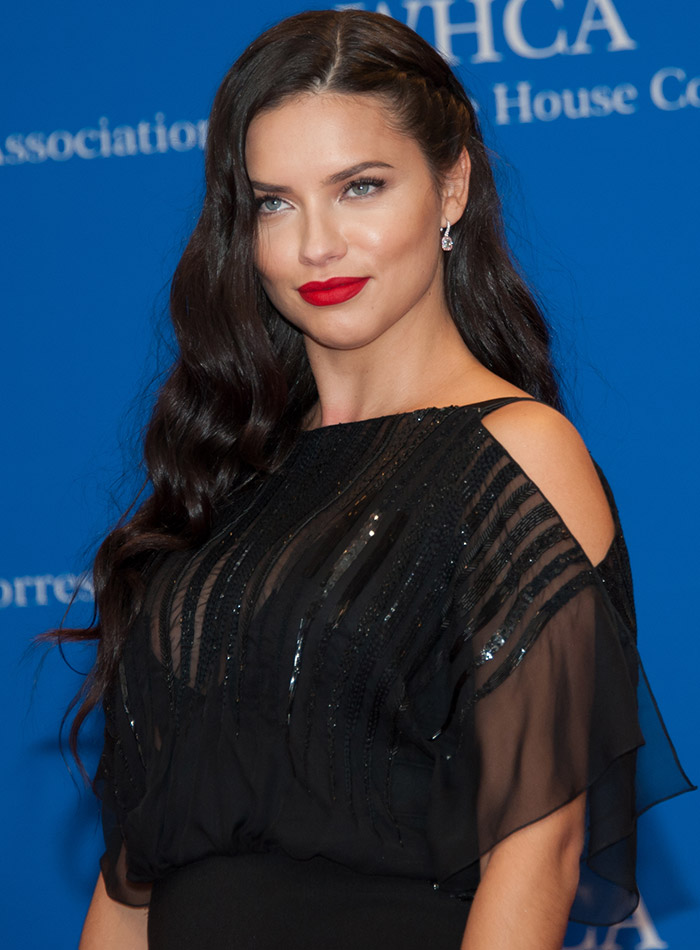 For many model fans, the difference between Adriana Lima and Irina Shayk could not be more apparent. But according to The Latin Post, Adriana spoke at a recent Desigual event promoting her new campaign with the Spanish brand, and revealed that people sometimes mistake her for the Russian model.
Both Adriana and Irina recently walked the Givenchy's mens show in Paris together and were all smiles in their Instagram shots. "It's an honor because she is really a beautiful, fun and intelligent woman," Adriana says. Both models have dark hair, full lips, light eyes and a killer bone structures. "I don't know what she thinks because we have never talked about that. Let me tell you a story: one time I got off a taxi in Abu Dhabi and people started to approach me thinking that I was her… Irina! Irina! It was very fun."
Adriana also talked about whether there are rivalries in the super competitive modeling world. But the bombshell revealed that's not the case since she grew up with many of the other top models in the industry.