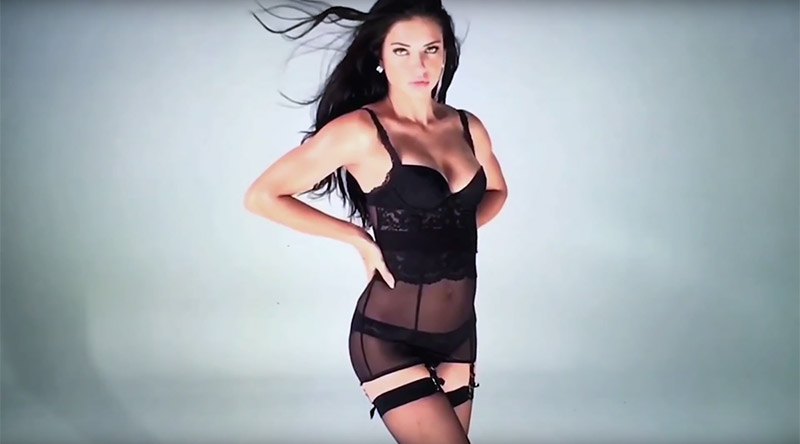 For Day 26 of its advent calendar, LOVE Magazine tapped Adriana Lima for a sexy short. The 34-year-old stunner got decked out in a black lingerie look complete with a fitted bra top and sheer hosiery.
Related: See Adriana Lima's Best Victoria's Secret Fashion Show Looks
Set to tunes of Rihanna's 2012 song, 'Pour it Up', Adriana can be seen flipping her hair and giving a sexy gaze to the camera. The Victoria's Secret Angel recently hit the runway at the 2015 Fashion Show alongside Alessandra Ambrosio, Candice Swanepoel, Behati Prinsloo and more top models.